I am putting in an AFR gauge/wideband O2 sensor so I thought I'd write it up since there weren't many good ideas on here for the gauges especially when I was trying to figure it out.
I wanted something clean and ideally reversible that's in a practical location, with good view without having to lean forward or anything. I thought about mounting it on top of the dash but I couldn't figure out a good clean way to do it. So I got the idea to put it in my dash next to the speedo. Took about 30 minutes to do.
1) There are 2 bolts in the dash right by the speedometer/tachometer, directly above them. Remove those, and the whole console piece pretty much pops out, including the silver area.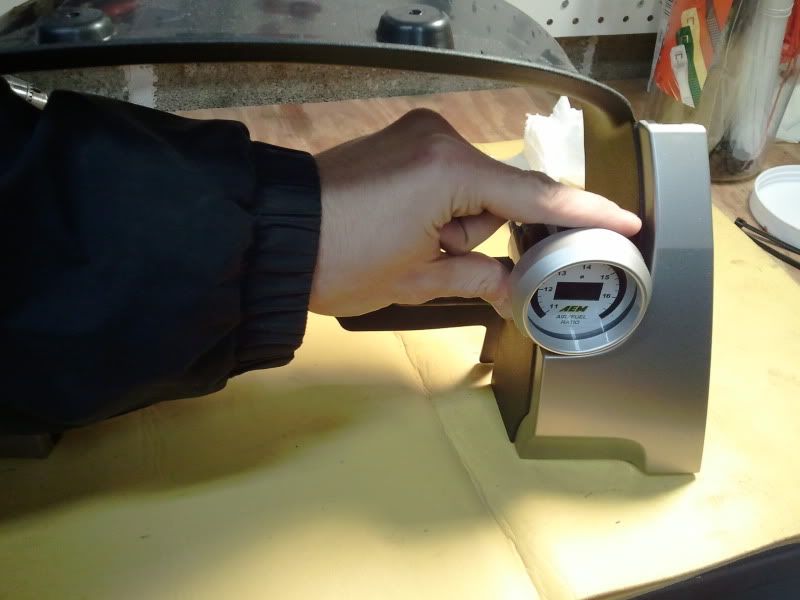 So that's where we wanted to mount it. The bezels that came with the AEM gauge conveniently matched the colors in the focus perfectly... so that was a nice bonus.
2) So we cleaned it up and drilled 2 holes where we could pass a zip tie through it to wrap around the gauge and hold it there.
3) Then, using 2 zip ties, wrap them around it and tighten them down.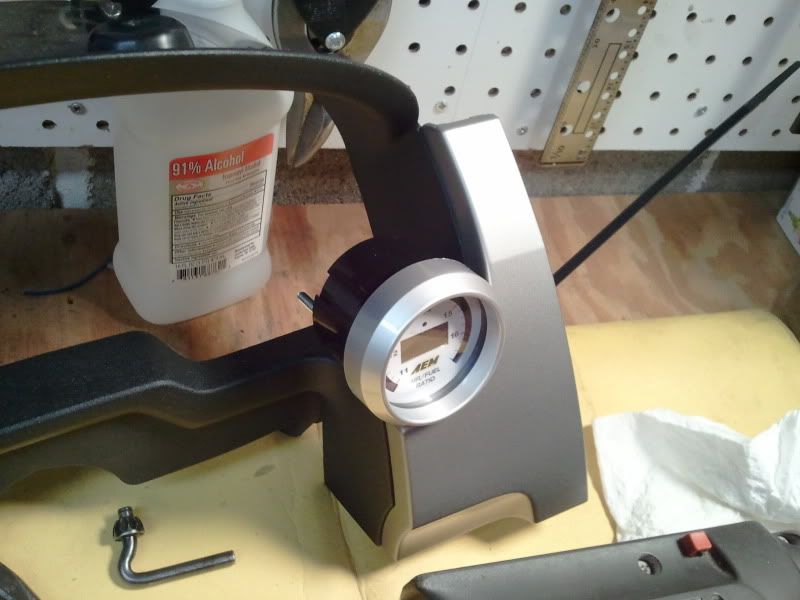 and from the back,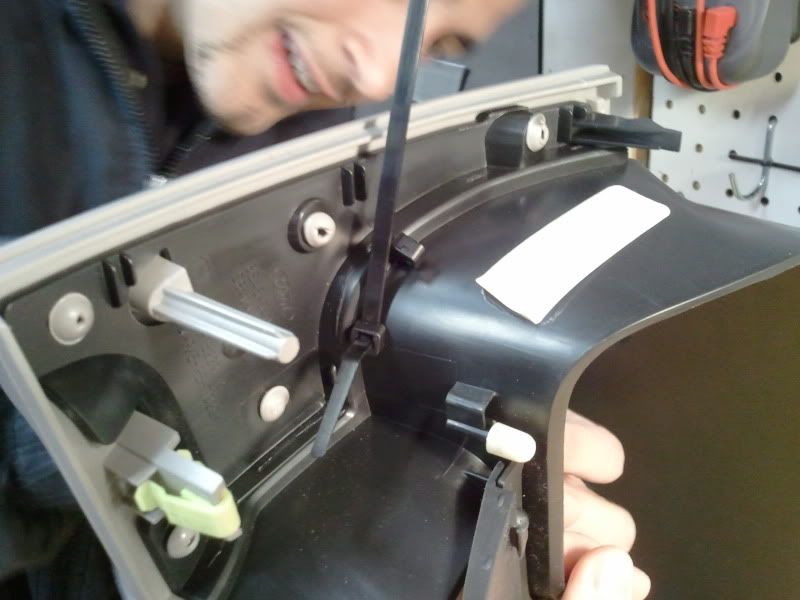 4) We had to cut a little bit of a notch for the wires to pass in between the panel and the glass for the gauge cluster behind it, so we shaved a bit off of with a box cutter, in the very corner of it so the wires are hidden.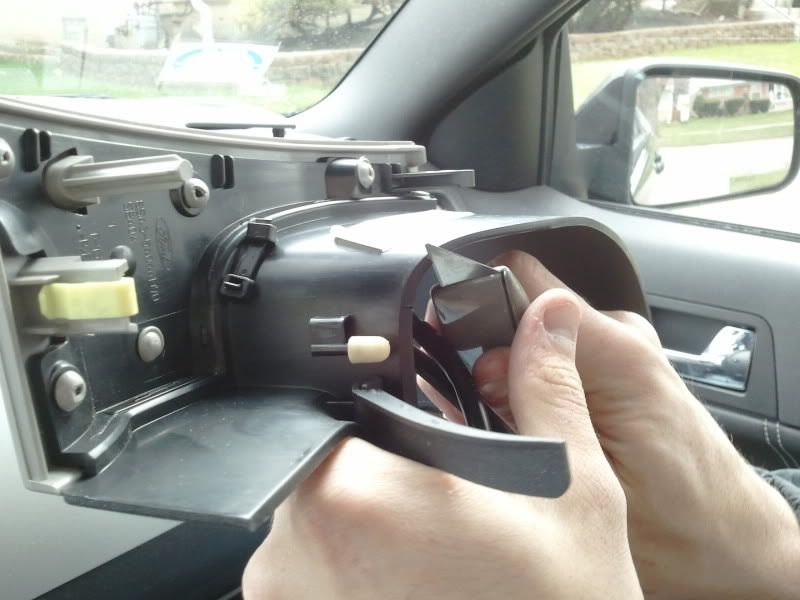 5) And so, thread your wires where you want them and pop it in there.
I didn't want to chop off the screws in case I get a gauge pod some day (as if they'll ever manufacture them for us) and move it, so I just covered them with black shrink wrap (without shrinking it)
I was thinking if I wanted to put more gauges in, the left side is just as visible and doesn't block view of the tach, and the little silver area just under/right of the gauge I installed would accomodate one really nicely.
(I consider this reversible because the part we drilled into costs maybe $40.)
I still have to drill a hole in the fire wall to pass the wires through, and then of course drilling a hole in the exhaust manifold and welding in the bung for the sensor... and the electrical wiring, so I'll add to this as I go.