After i got my subthump box it kinda blocks the stock trunk light which isnt all that good to begin with. Its enough to see whats back there i guess but i kinda wanted a little more.
I put 5 back there using the 2 12" strips from walmart.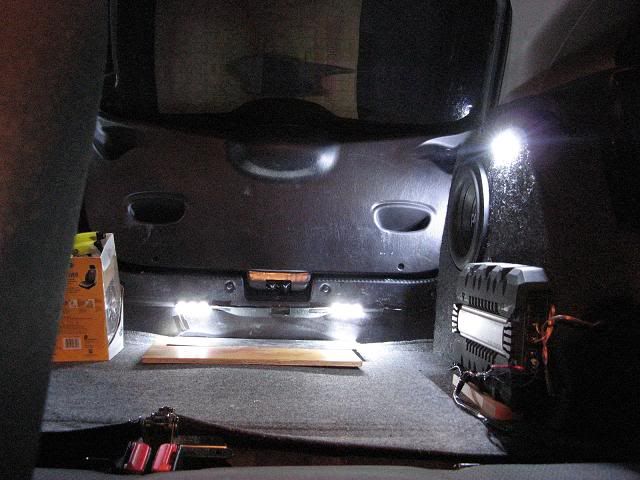 I put 2 down low just inside the lip of the hatch
2 on the box, one shinning down one out the back incase i need to see outside the back.
Then one up in the passanger corner
Everything runs off the stock OEM trunk light socket so when i pop the hatch they all come on together.
Walmart 12" flexable lights $18. walmart "custom" is the brand.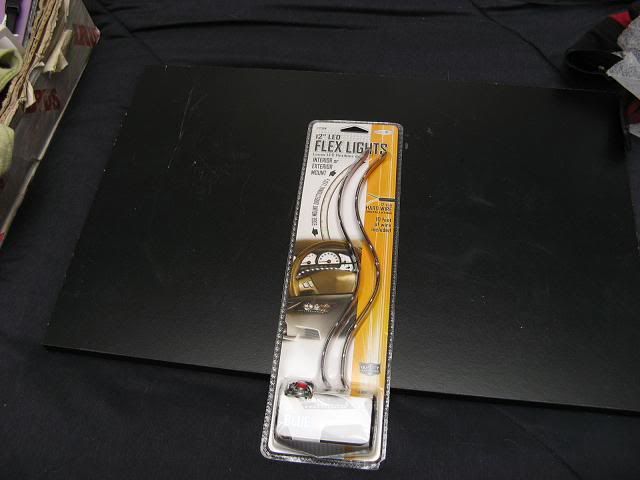 I cut them up into 3LED sections just like how they are marked in each string. gives you 8 total 3 LED strips
using my iron i wired them all together how i wanted them arranged in the back.
Hang on to the packaging because you will use this later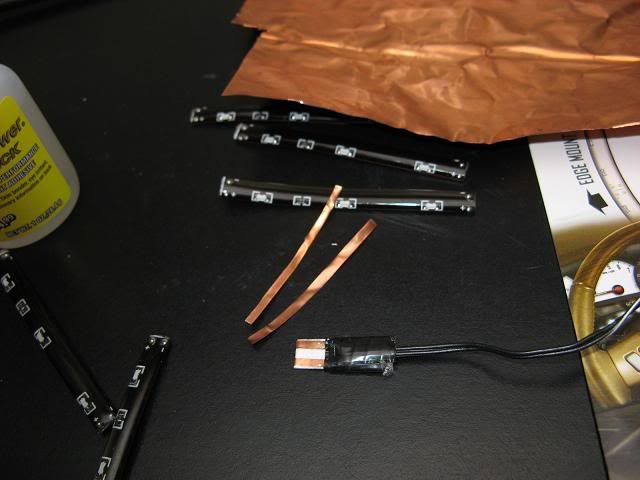 This is the tricky part. Use your stock bulb as a guide how wide to cut the cardboard packaging into strips.
Glue the wire to the inside of one section, tin the tips. Cut some thin copper strips (found at hobby lobby in the art section for copper art work or somthing) copper wire might work just as good.
glue the copper to the 3 ply cardboard strips and solder the wires to the fake plug. Polarity isnt critical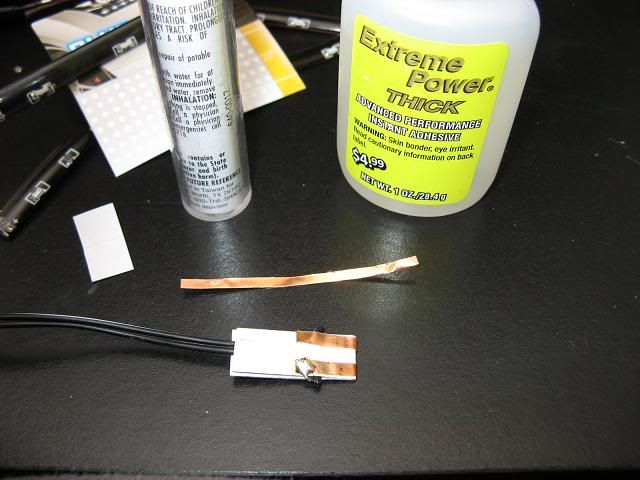 Then after you solder the wires to the fake plug leads, wrap the solder and cardboard with ducktape or electrical tape.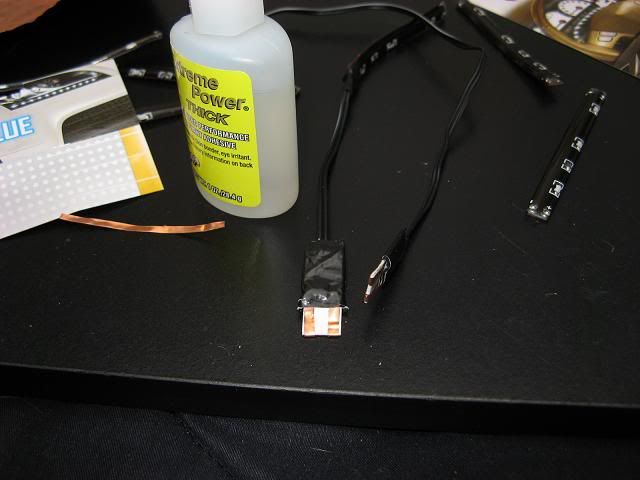 After everything is wired in you just simply plug the fake plug into the stock OEM socket and stick the light strips into place.
The polarity is not critical if when you plug it in one way it doesnt light up just flip it around and then it should work.