Hey guys,
I never really liked the stock fogs on the focus so I set a project in motion and here is what I got so far.
I bought after market fog lights,I wanted round ones but couldnt find any small enuff locally so I got a pair of small oval ones
After removing the lenses(just like you would if you were to take apart you headlights..bake em)I roughed in the hole on the back of the housing using my dremel/cutting wheel.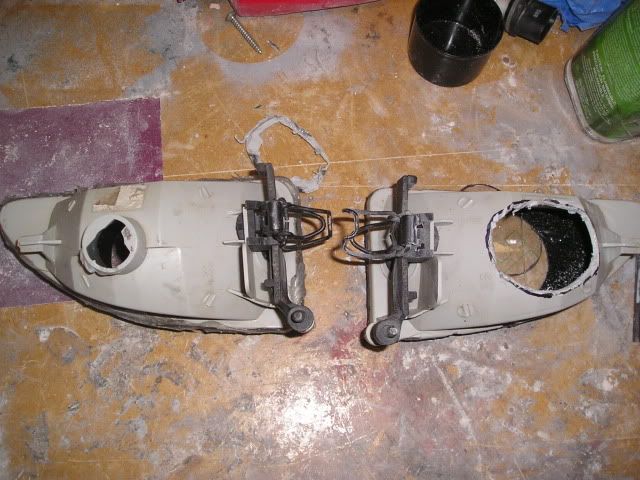 then a quick test fit
now I knocked off the inner edge that the lens sat in and smoothed out some sharp corners,used some body filler to fill in the indents and smoothed the edge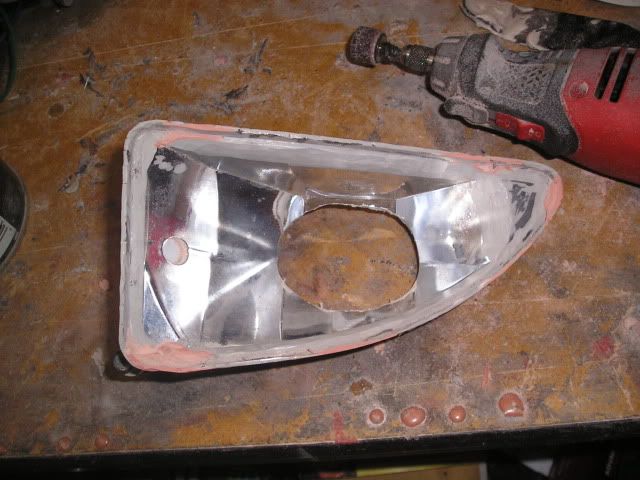 then I stretched the fabric.I used a pair of black panty hose(not mine)but you could use spandex..anything that has a lot of stretch to get rid of the wrinkles
I mixed body filler and fiberglass resin 5:1 ratio 5=resin to 1=body filler and used the hardner for both.then painted it on.
and after some sanding and filling its getting close to primer and paint.I'm not sure if I will go with black or match the body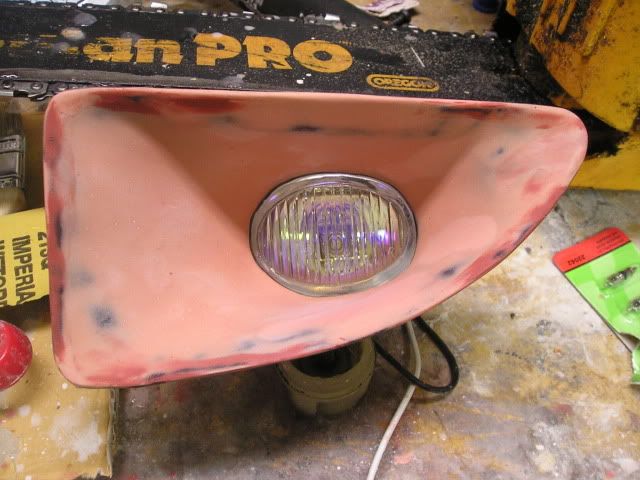 ok here is the painted fog.i will have to wait a few days for the paint to cure and then apply some clear bra film to protect from chips,install and post the finished product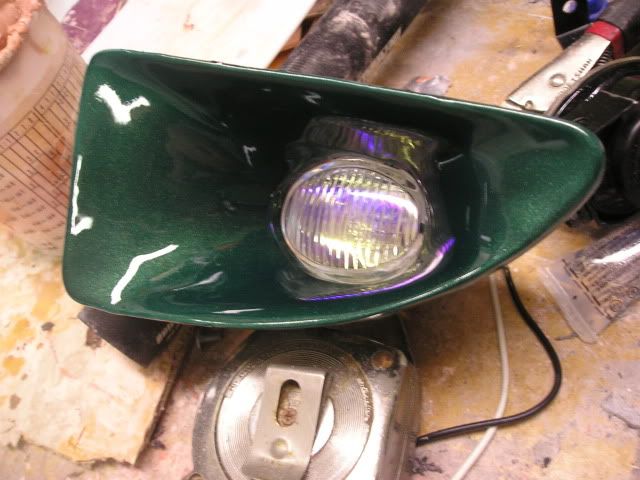 ok...after some messin around with mounting and cutting the bumper /lower grill to accomidate the new fogs i got em in.here they are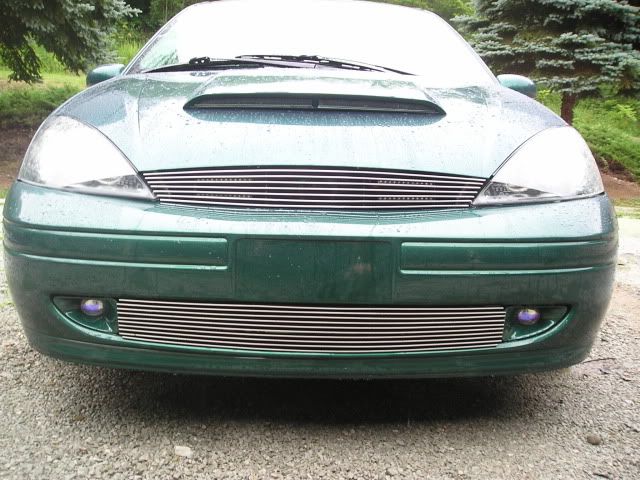 side view