And livable for the people up front also. It's damn noisy when riding in the rear of a normal Focus. The noise from the wheels/tires can make you irritable, give you a head-ache, and worse. The stock Focus has some noise reduction pieces back there......but the bare minimum. You can do better. Here's what I did......mostly using 18" self-adhesive indoor/outdoor carpet squares from Lowes.
I lined the rear wheel well as much as possible....the stock fender liner completely covers the carpet when reinstalled.
I lined the spare tire well and the bottom of the trunk area all the way to the seats.
I removed the stock side trunk liner, and covered as much as I could of the exposed inner wheel well, and the other bare sheet metal.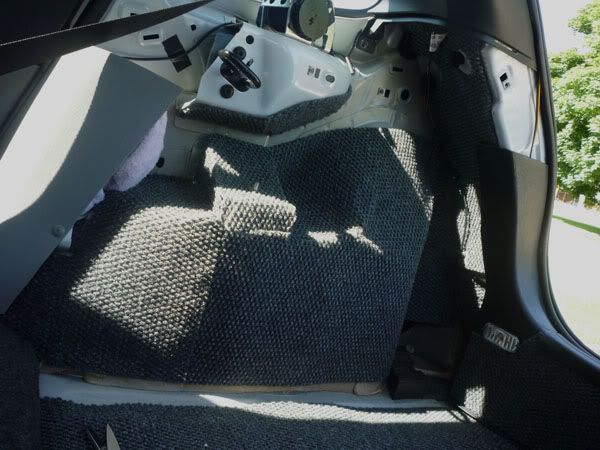 In the next photo......the lower right arrow points to the outside vent port. Don't cover it. The other two arrows point to areas you can stuff with carpet pieces, old towels, foam, etc. These open spaces are areas that act like little echo chambers.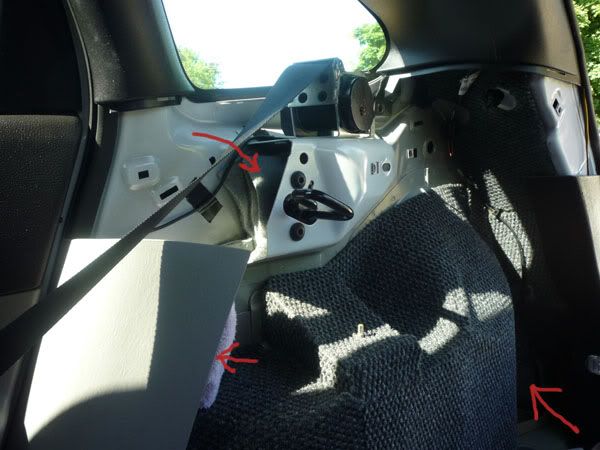 This piece is the very top cover of the rear seat belt retractor.....I covered the inside of it with 4mm acoustic foam (from an old computer project). The idea here is to cover every hard surface with something softer that doesn't reflect noise. I did this same thing to the plastic housing right under this top section.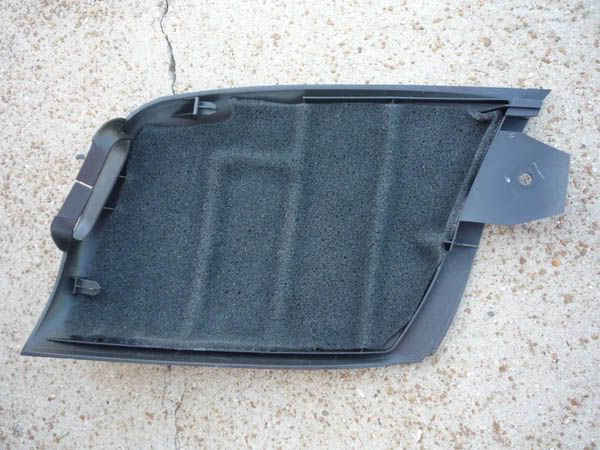 None of this carpeting is visible when everything is put back together......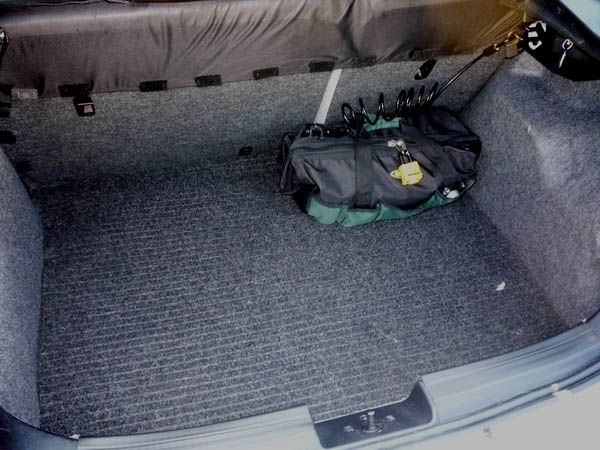 Is all this worth the trouble? Depends. Depends on how much you dislike noise, and if you carry passengers. They'll love you for this mod. The noise reduction is dramatic. Next time you buy tires, buy a set known to be quiet-running.....and you'll like your Focus even more. Long highway trips won't be such a pain anymore. Go for it.....I'm glad I did.