Well, what kinda HID's? retro fit, or p&p kit?
retrofit is the proper way to do it. you mod you original headlight housngs to fit an hid projector off of another vehicle.
a p&p kit is cheapest, but you wont get teh best results. since the bulb geometry is totally different, it would cause a lot of glare to other drivers.
this is what a p&p kit in a reflector headlight looks like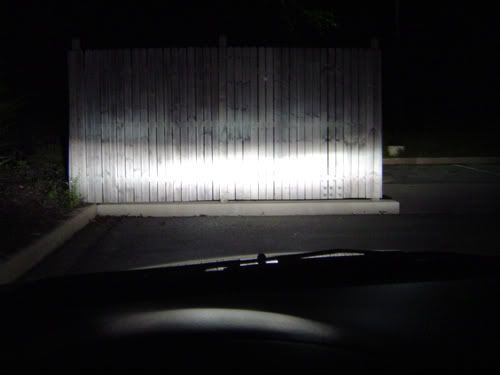 and a hid retrofit
you can see the glare, but thats not all. you wont get as much coverage on teh road, there will be black spots with no light
same car with hid kit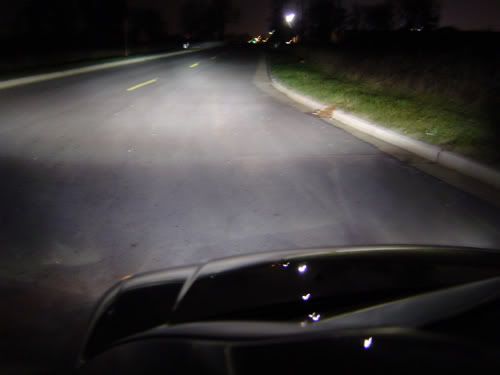 and a projector retrofit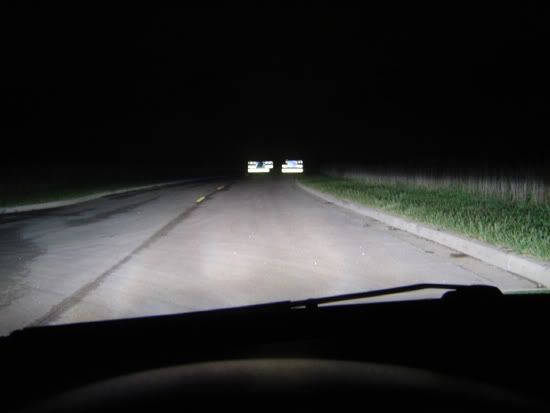 what most people do it aim the headlights down to reduce the glare.
in terms of output, 4300K is the best to go with since its the color of natural sunlight. the highest i would go personally is 6000K, after that its just pointless and you loose out on lumen output. and yellow bulbs, usually about 3000K should be used for fogs only. yellow headlights suck a fatty. i had yellow headlights at one point and they sucked so bad. at night time in the rain they were awesome, but other then that they sucked. so its best left for fogs.
personally, im doing an HID retrofit myself. i got projectors off a fx35, so theyre bixenon. if you do a projector retrofit, you can still use p&p kits, but it has to be for the bulb the projector is designed for.