I hate to say it but.....All of your info is wrong guys.
I'm the Co-owner of a Paintless Dent Repair comany in San Antonio, Texas so believe me when I tell you that you probably won't be able to fix it yourself.
I really suggest just finding a good PDR guy in your area to take care of it.
The reason I say this is because if you try to push the dent out, you run the risk of cracking the paint.
I see people try to do this a lot...and I have to turn them away because once the paint is cracked, you have to get the dent filled and painted...and that's not cheap.
As for the compressed air/heat, it is true that metal expands and contracts when it's heated and cooled and there is a chance that the metal may POP on a large, shallow dent, but the chances of you having a dent like that are slim.
There is also the "dry ice" myth which works almost the same way, but actually will weaken your paint considerably.
I also noticed that one poster said something about the suction cups.
The kits you are refering to are not actually suction cups. They are tabs that you put hot glue on and stick it to the paint and use what's called a "bridge" to 'POP' the dent out and these kits are a waste of money.
If you'll notice the bridge has 2 round feet. A lot of customers bought into the hype that they could just POP the dent out and they were completely let down.
The "Ding King" did sometimes pull the dent up, but in the process pulled it WAY too far up...so instead of having a dent, you were left with a nasty high spot. DOH!
To top that off, the two round feet usually left 2 extra dents behind from the pulling force of the glued tab.
The third thing that did this product in was that they conveniently forgot to tell you how to take the hardened hot glue off of your paint surface. WHOOPS!
I've always advised against that thing.....
As for how I know this.....I've been doing PDR for the past 6 years and have spend a lot of money and lots of years perfecting my art.
Remember when I was telling you about cracking the paint? Here's an example.
This customer of mine took a screwdriver and tried to POP the dent out...but unfortunately, dent's don't POP out 99% of the time.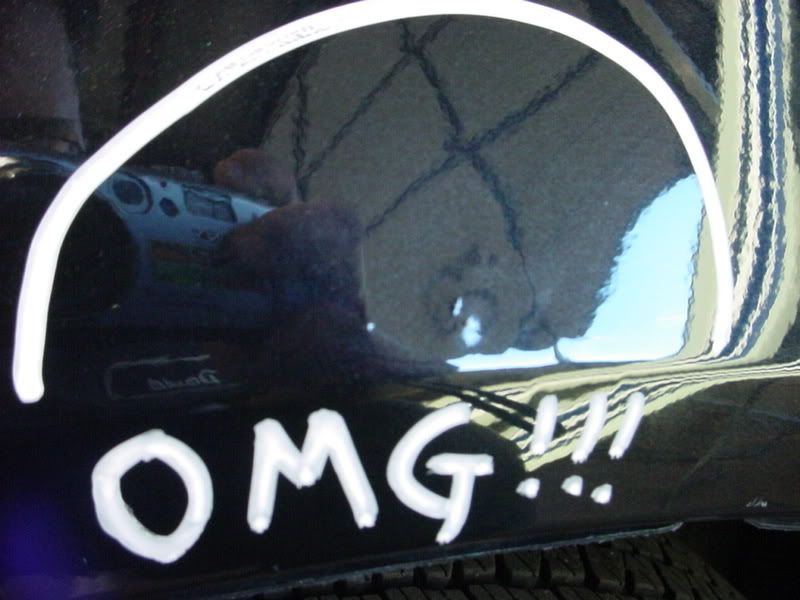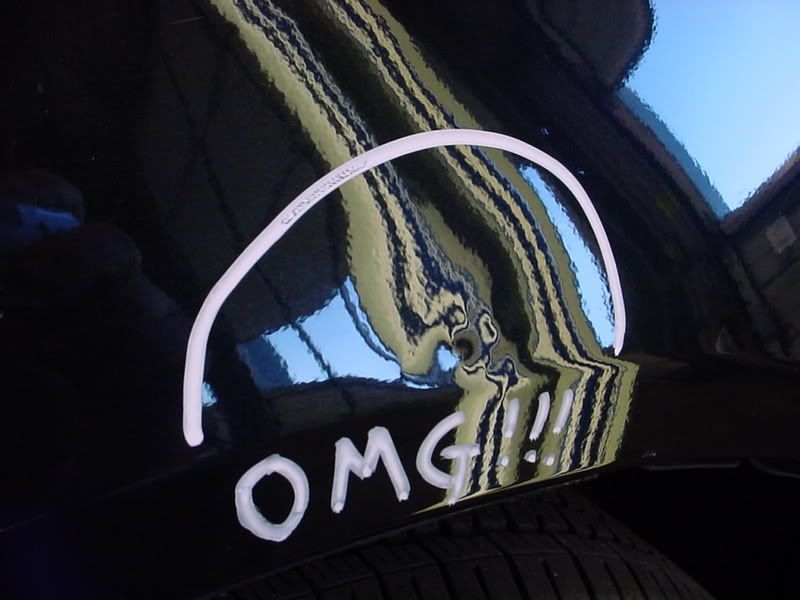 can you see the paint cracks?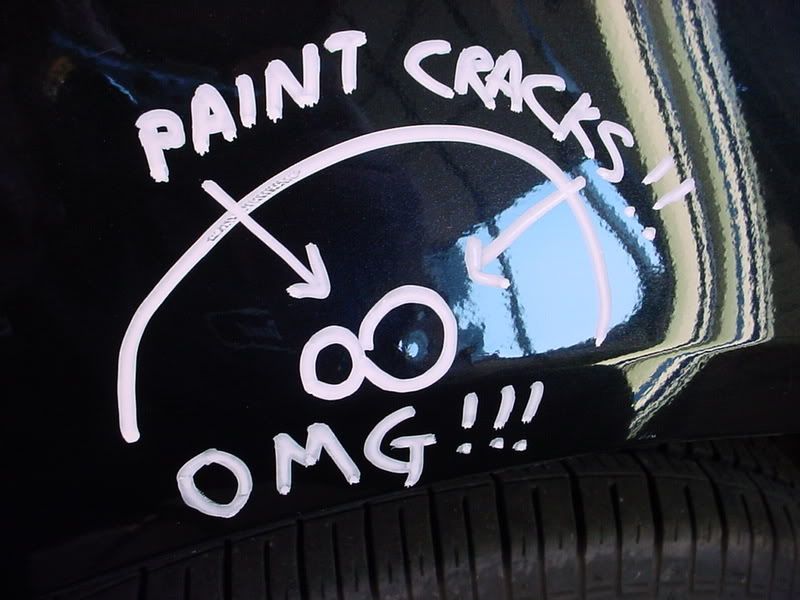 I had to charge this guy double what I normally would have because I had to go back and fix his mistakes.
I was able to fix the dent afterward, but not the paint cracks. He now needs to have his whole fender repainted over that.
Here is another dent that he tried to do on the same fender. I was able to fix it completely...but again, not the paint cracks.
Here is a pic of the same dent outside. As you can see, there is no sign of the dent.
He also had this dent on his door that he approved of me fixing and THANK GOD he didn't try to hack this one up....
It was involved in the bodyline so it took a little time, but it came out completely.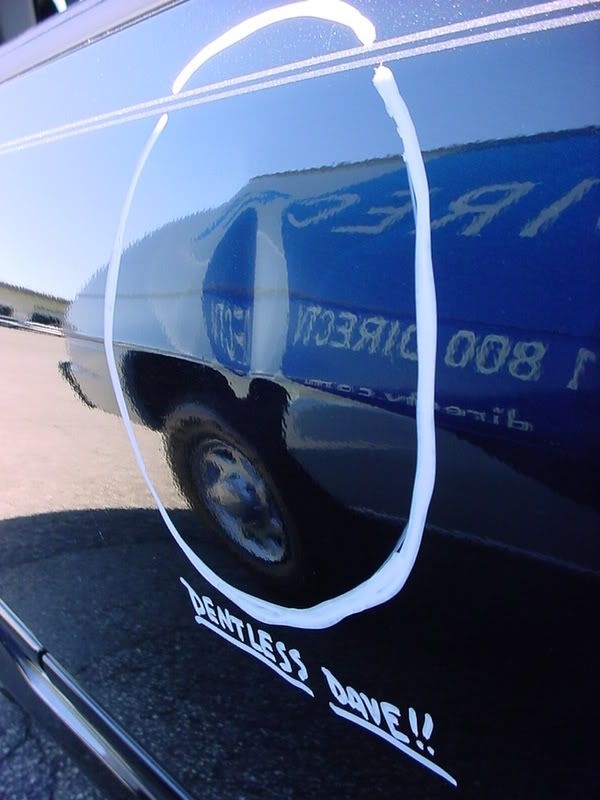 Here is the same dent with my PDR light on it to show the full detail of the dent.
And after some working:
Bada Bing..no more dent
No evidence that it was ever there.