Start off by gathering your materials.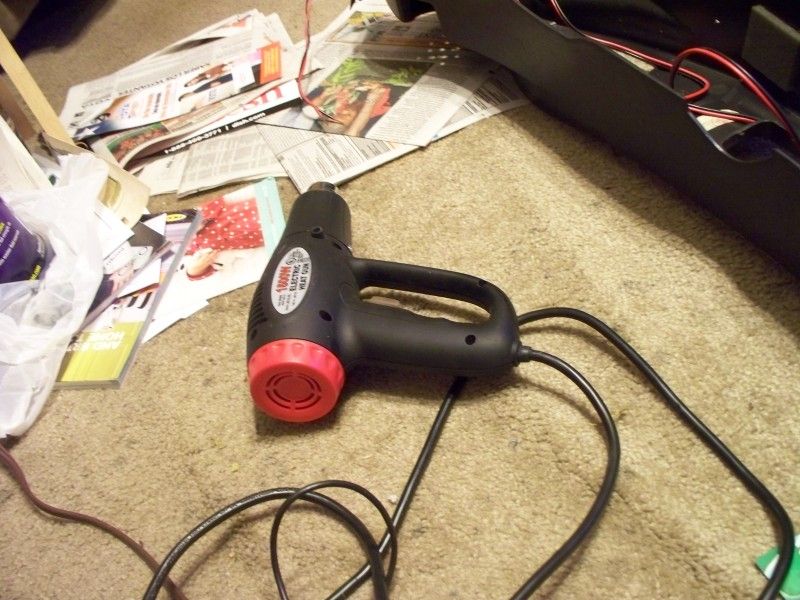 a drill with drill bit
and your leds and wire
the heat shrink is up to you. it makes a better electrical connection.
crimp connections work well.
solder is amazing too...
my version is going to be double of what you might want to do. I have 2 colors in each.
drill out the holes in the front cup holder. i put 2 holes to get some good light thru the cup holder.
like I said, i have an extra set of holes drilled out for the 2nd color.
if you would like to add leds to the rear cup holder (non arm rest console)
then i have found this to work well for me.
Once the holes are drilled, its the easy part. line the LEDs in the holes and use something to secure them. I used hot glue. It works really well.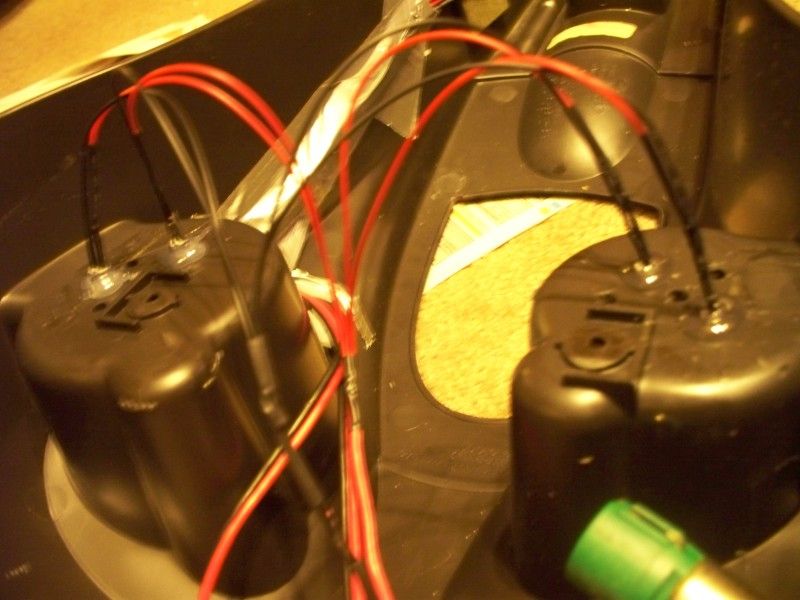 Front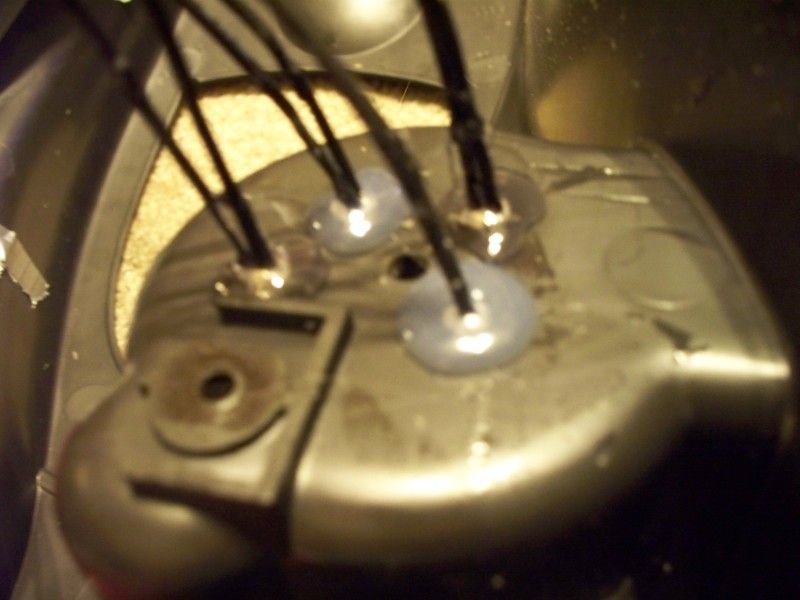 Once they are secured, it is time to do the wiring.. (this can actually be done before if you would prefer)
There are two ways to wire them up.
You can choose to wire them in series or parallel.
Wiring them in
SERIES
is fairly easy.
starting with the GROUND (usually BLACK) wire from the starting LED, connect it to POWER (usually RED) of the next one. repeat for the number of leds that you are using. when you get to the last led, simply ground that wire and you are done with that.
Wiring them in
PARALLEL
is even easier.
Connect all the power wires to a main power wire and all the grounds to a common ground wire.
I wired mine in parallel. its less of a headache.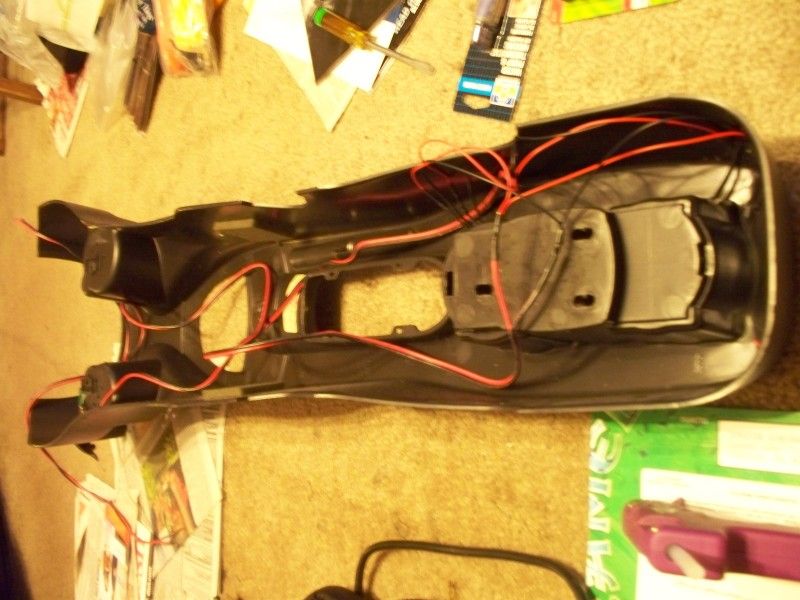 You can see in the previous pics that the RED POWER wires are connected to eachother and the same goes for the BLACK GROUND wires.
here they are functioning. Sorry, i don't have in car pics. couldn't get around to fully installing them today. i will try for sunday or monday.
but here they are.
REAR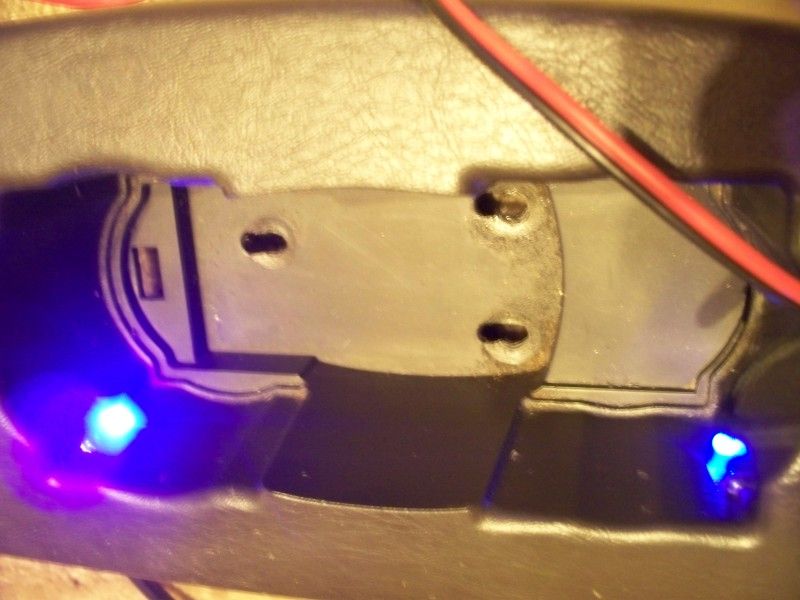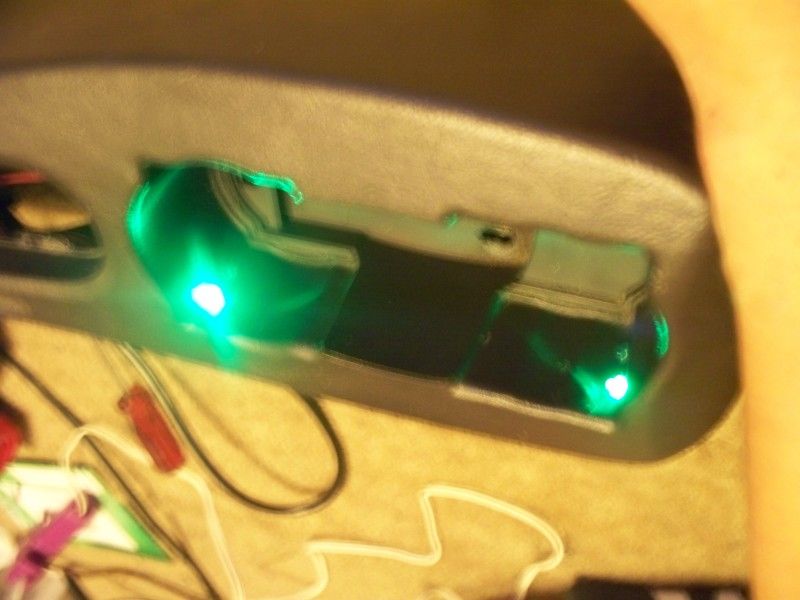 FRONT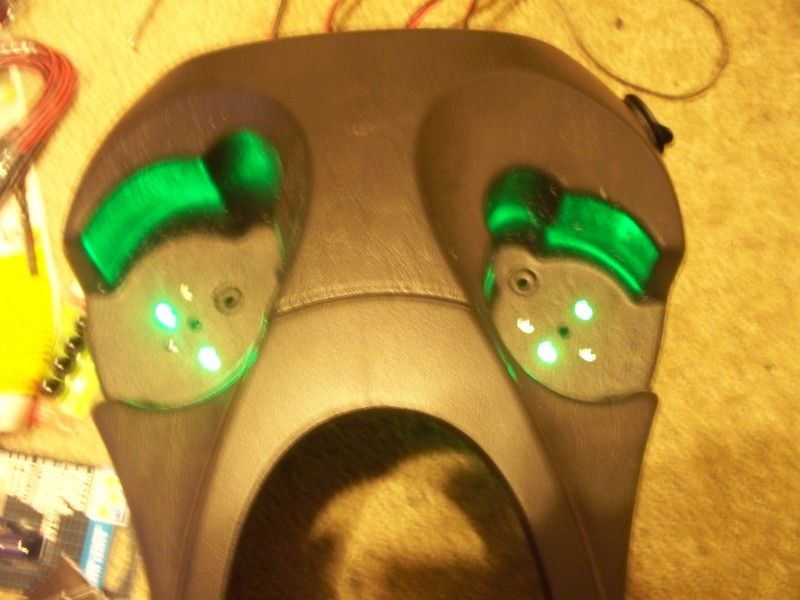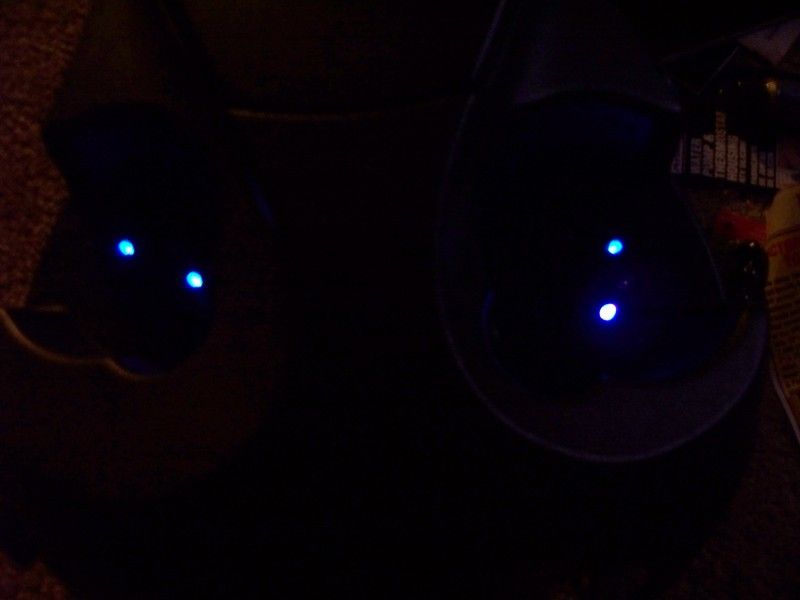 so that is the console portion.
now to wire the switch.
it is up to you to decide what kind of switch you want to use and what you want for your power source.
you can use a fuse jumper (available at most auto parts places like pepboys, autozone, etc)
you can run a wire from the battery
or you can simply tap into a power wire (ie the cig lighter power wire)
there are different types of switches, mainly 2prong and 3prong.
i use 3 prong since i like the little led light that comes with them.
here is a simple diagram i use for reference for the wiring of the actual switch.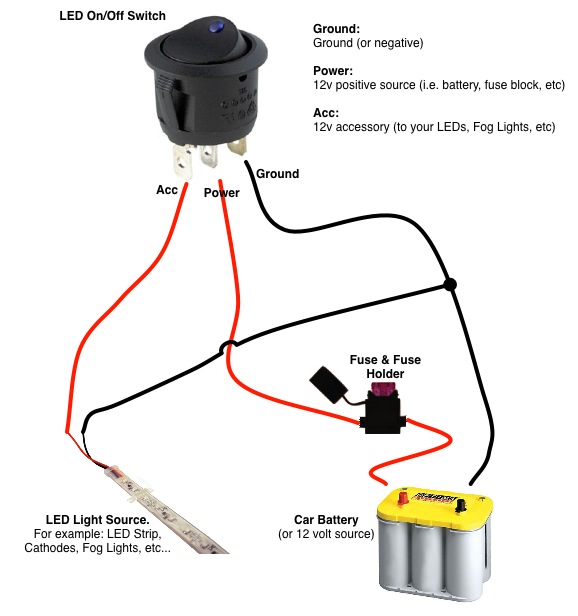 BTW... if you tap into the cig lighter for the power, if you don't want to deal with finding a grounding point in your car, you can simply tap into the cig lighter ground wire (the black one)
When I am "showing off" those leds, i have water bottles to emphasize the glow.
OH... by the way... if you do this, you will need to cut out/bore out a hole in the cup holder insert for the led light to shine thru.
if you need more pics or info, let me know.. its the third time i have done this mod.
btw.. my leds are green... and UV