since ive had my car, about 9 months now, only twice has anyone ever sat in the back seats and they are always folded down for my bike to go in there. So I decided, hey, if no one sits there, why do i need them..so i took them out.... it looked really ugly with the seats out....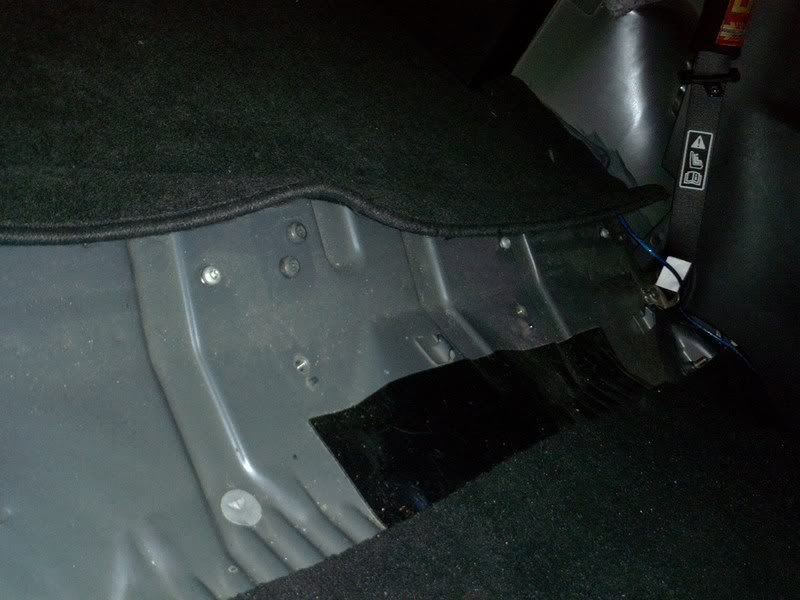 so i decided i wanted make a false floor that would not only look alot cleaner but also make the cargo area easier to use. I had my friend aaron help alot with this project. First,we measured exactly 4ft across and went 3ft back, that was to be the main area where the cargo/my bike would sit on. and notched it so it went with the curves on the side panels.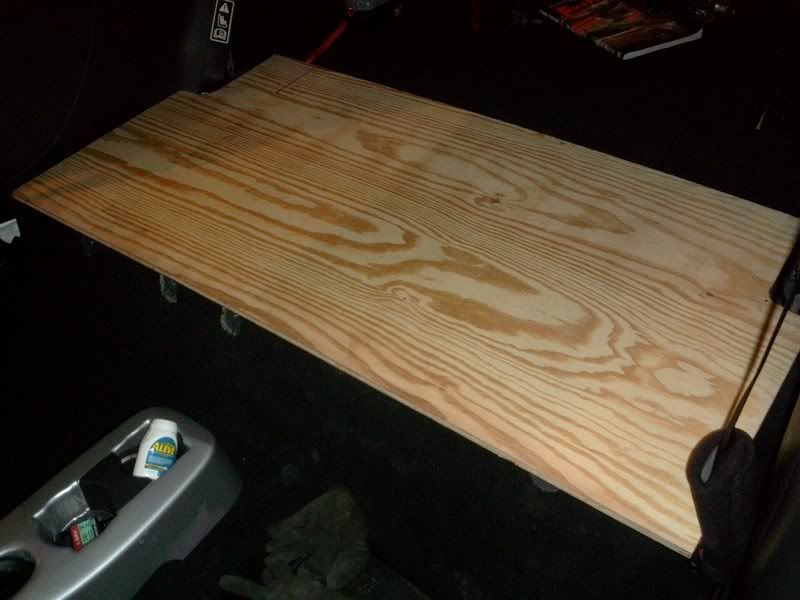 next we made the piece that would go down to the floor and connect to the top piece, also had to cut out around the center hump in the floor, which seemed to be not so centered. this piece was 2ft tall and 4ft across, we should have made it alittle taller cause it doesnt totally touch the floor in all places..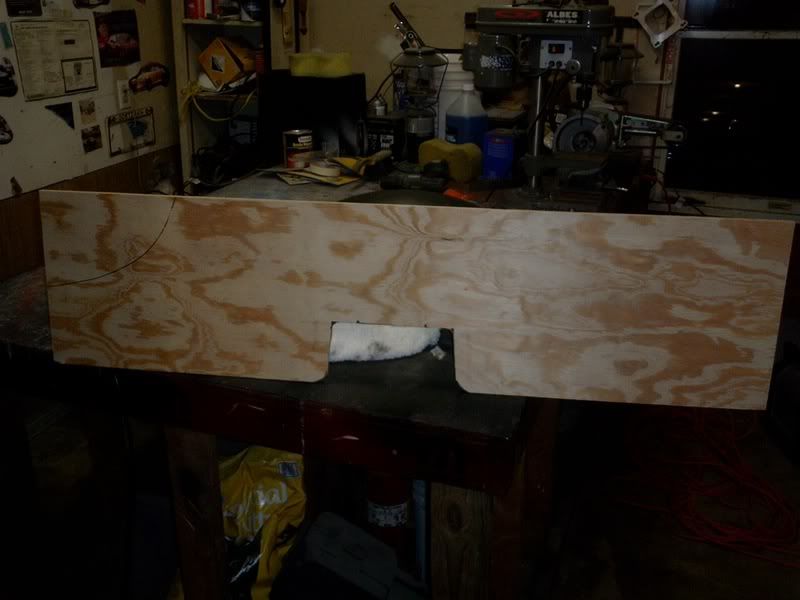 to connect the top and front pieces, we cut a 2X4 at the angle we wanted the the front piece to sit.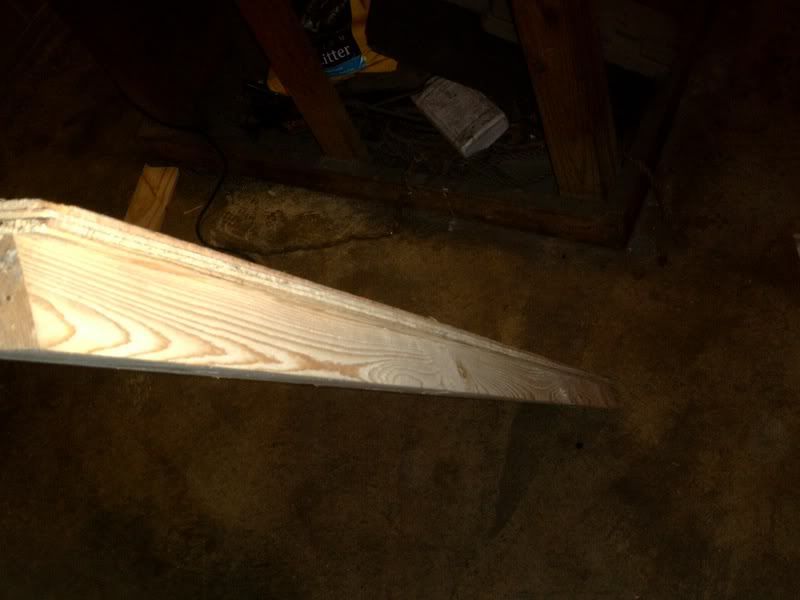 screwed the two pieces together and thats basically it, it sits in the car nice, tho i would like to get something to keep in place alittle better, it moves alittle side to side and back and forth when driving hard..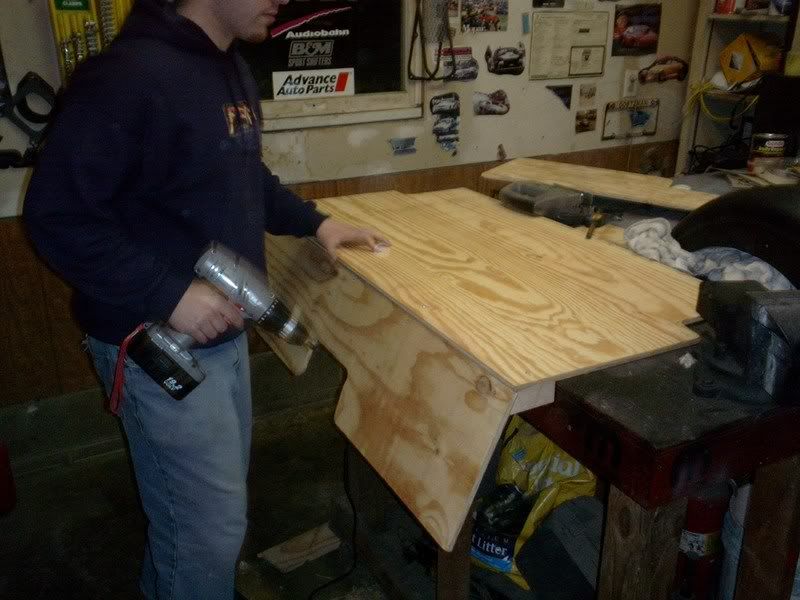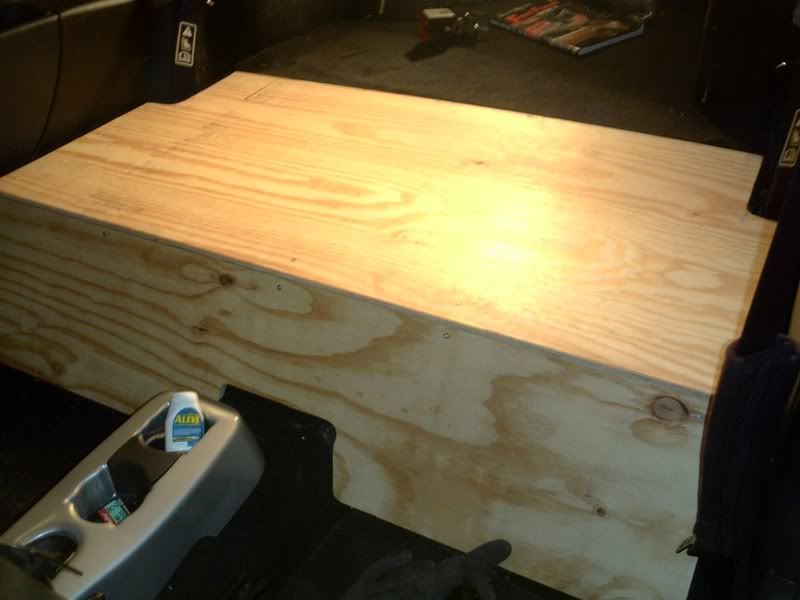 and then i carpeted it with black carpet that i bought at autozone, it matches the factory carpet very well, fit perfectly except the side i had to trim alittle. I also mounted my two amps for my sub and front speakers, and also crossovers for the fronts on it to, for easy access and cause i like how it looks.
This is my first how-to write up, hope its good enough.....this is a great idea for any ZX3 owner who wants to remove their back seats but doesnt want it to look like they were just ripped out, also saves weight if you're into the weight reduction thing or i you just dont use your back seats like i did. My friend aaron helped out a ton with this project since he is way better at working with wood than i am, so thanks to him for that and i hope maybe this will help give some others ideas or motivate them to do the same....
nick