The mod worked!!!!! Total cost $0......even better. Total time not including contemplation....maybe five minutes. Simple enough most of you could do it in your driveway, without even removing the seat.
I simply drilled out the single pin.....used a #2 drill bit. Mask the area so the metal doesn't get in the seat track, and put a flat piece of metal behind the hole so you don't drill into the seat cushion.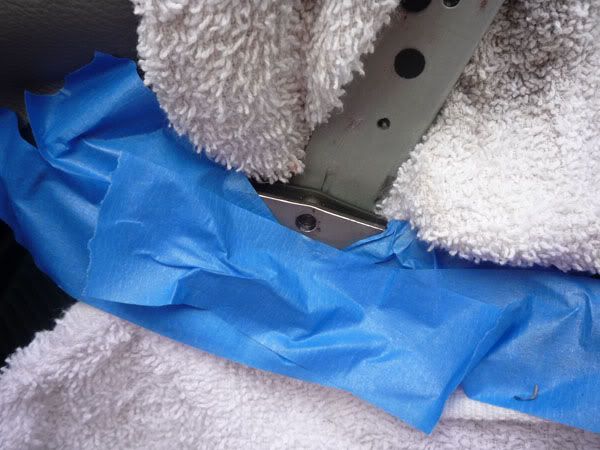 If you drill right, you'll go through the center of the pin, and out the other side. Pry out the hollowed out pin. You can see the top of the toothed "J" bracket which no longer has a stop-pin to prevent reclining.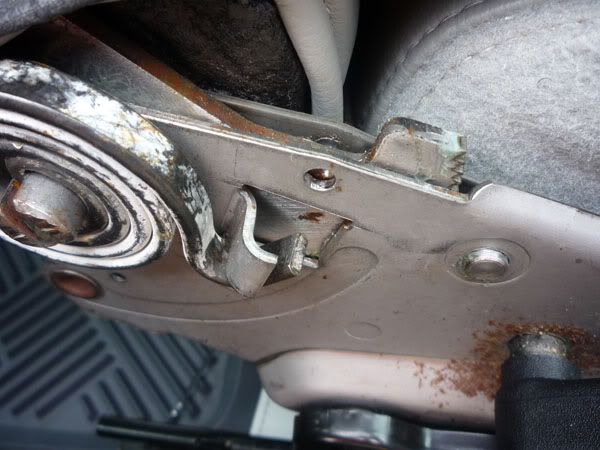 With the head-rest removed, and the seat pushed forward.....here's what it looks like. Unfortunately the seat-back is too tall to recline completely.....it rests against the edge of the rear seat bottom when fully reclined.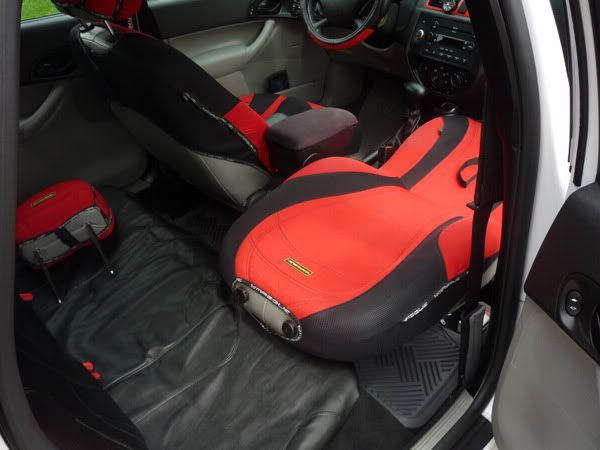 As I thought might happen.....the teeth on the "J" bracket don't go down far enough to lock the seat back when fully reclined. But you can recline and lock the seat back maybe 30 degrees further than stock.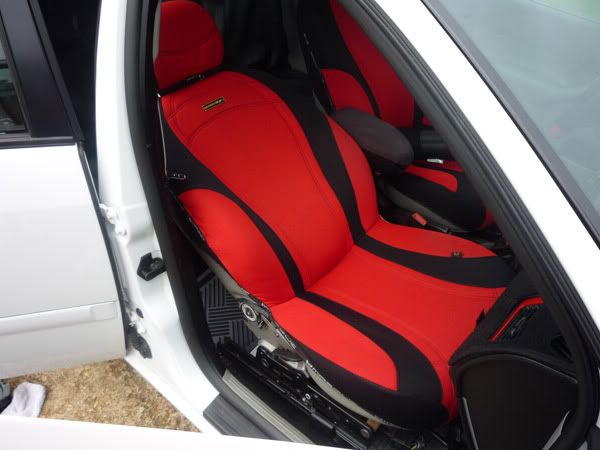 What I didn't expect......with the seat fully back and reclined, it makes a very nice sleeping surface. All you need is a pillow. The seat back is supported by the bottom of the rear seat cushion. (In the photos my rear seat bottom is removed and replaced with a thin pad, covered with vinyl).
I'm still wondering if I should make something to lock the seatback fully reclined. Right now it will spring up without any weight on it.....but it will only go so far till it locks. When you're laying on it, you don't notice a thing.
Another nice part of this mod....if you don't like it when you're done, you could replace the drilled-out pin with a small bolt and a loc-nut. Back to stock. With this seat mod completed, you won't notice a single thing different.......except your seat will now recline. You could do this mod to the driver seat also, but the steering wheel may hit your knee if you try to recline fully.
Happy modding.
I think this may be a completely original mod on a Focus.....be the second on the block to do it.