i found this on another site and thought it was a cool idea and since no one else has posted and thing on here about how to do it i figured i would...
now you are going to need a few tools to remove the plastic cover on the door that holds your switches i used a panel popper. u can pick one up at homedepo for fairly cheap....
Tools:
1. pick or flat screw driver,
1. panel popper or flat device for prying,
1. Torx bit size T-15,
1. can of flat metalic silver paint,
1. can of clear "optional"
1. role of masking tape,
1. 320 sand paper,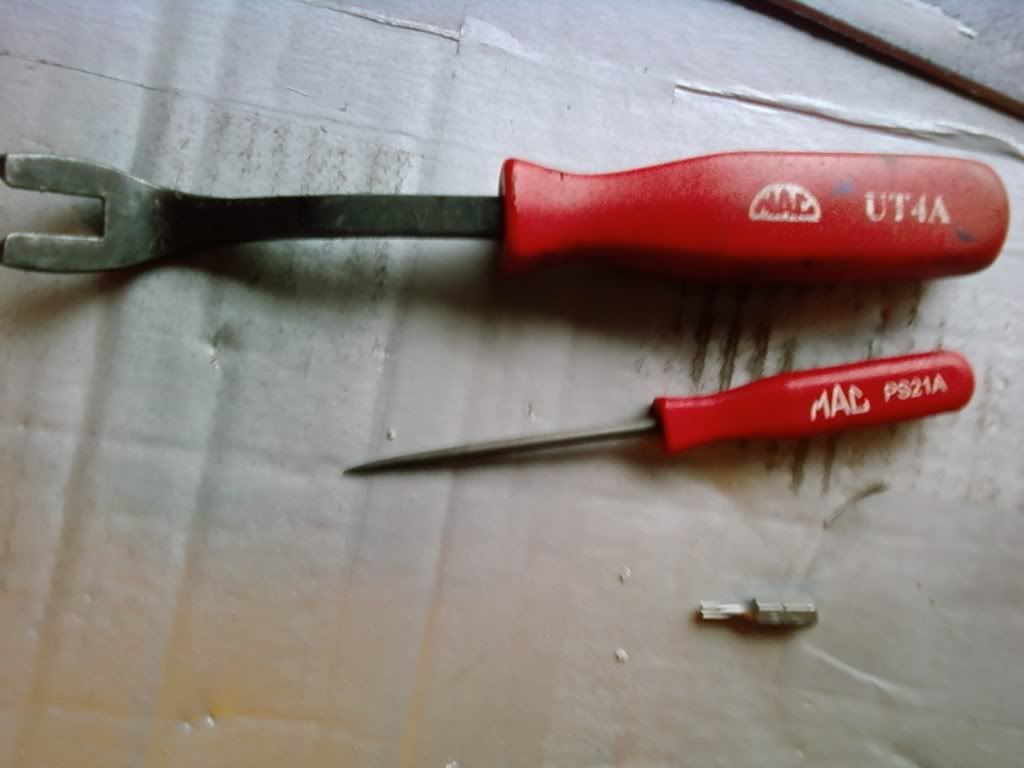 now first thing you want to do is remove the T-15 screw that holds the switch panel on this is the only screw u are going to remove put it in a safe place or you'll lose it...
next pull the panel off be careful you don't want to brake it.....
this is how is should look after it is off
now use you panel popper or flat prying device to take the handle off the door frame.. now mine was broken from a past removal but their is a piece that slides in and another that clips in.... this is what the back of it looks like...
see the orange plastic piece on the back with you pick or flat screw driver carefully pry it off "lift the rounded end and it should come right out" than simply remove the wire that is connected to the lock... i lost the picture of it...
after u have it off sand the handle part with your sand paper and remove dirt and to give the paint something to grab on to... this is how it looks after your done.
make sure that u sand it to where it looks flat black...
now i washed mine with some dish soap cause it has a degreaser in it u can use thinner if ya like to but i figure most people wont have that laying around...
now that is is all clean and dry start taping around the handle to cover every thing you don't want painted...
now take your silver paint and shake it up good... after it is all shook up lightly mist some paint over the handle.... now let that dry
it is cold today so i used a hair dryer to help it dry faster...
after that is good and dry spray a thicker layer on it and completely cover it and let that dry
you can go over it 3 to 4 times for a good cover of paint...
now i didn't use clear on mine cause the clear i got didn't like my paint and it caused it to bubble up so make sure that if u do get clear u get some that is compatible with the paint...
now let every thing dry for some time till you can touch it and not rub the paint off... and remove the tape
now all i have to do it reinstall it back in to your car and admire your handy work....
i hope this helps some of you out with your custom look it was just what i needed to complete my euro interior...