OK this is a few different things in one post,
(1) it's a teaser to my car .. didn't want to share till i was done but this is too good to hold back for everyone
(2) a nice little how-to for those looking to ad some attitude to thier trunk
(3) this only applies for sedans, i'm sure anyone with some know-how could use the idea for a hatch though.
SUPPLIES NEEDED:
Electric tape or heat shrink tubing (i used electric tape as it was handy)
Zip Ties (i used the white/clearish ones, get skinny ones or it won't turn out right, i used 2 skinny ones together to wrap each section so that it would fit between LEDs)
Wire Cutters/Strippers
LED Tube/Series (i got a blue 96CM one from
here
also the store itself (if that has been deleted due to being over is
here
Time needed: 15-20 minutes
Cost: roughly $25-$35 depending on if you have anything already.
First get your area ready, which is simple just put all your stuff in your trunk lol
Second find the trunk light:
remember where this is if you're REALLY forgetfull mark it.lol
Take your tube and run it how you want it. i ran it about centered (when the trunk is shut) so the light output is nice and even (forgive the lack of a non-lit light, i took this picture after it was in):
Next secure it with zip ties running through the oval cutouts.. it will seem odd but it works.
now that it's secured and ran how you want it find that trunk light again, cut off the end if you don't plan on reverting (as i did) or you can use some spade terminals to use the same plug: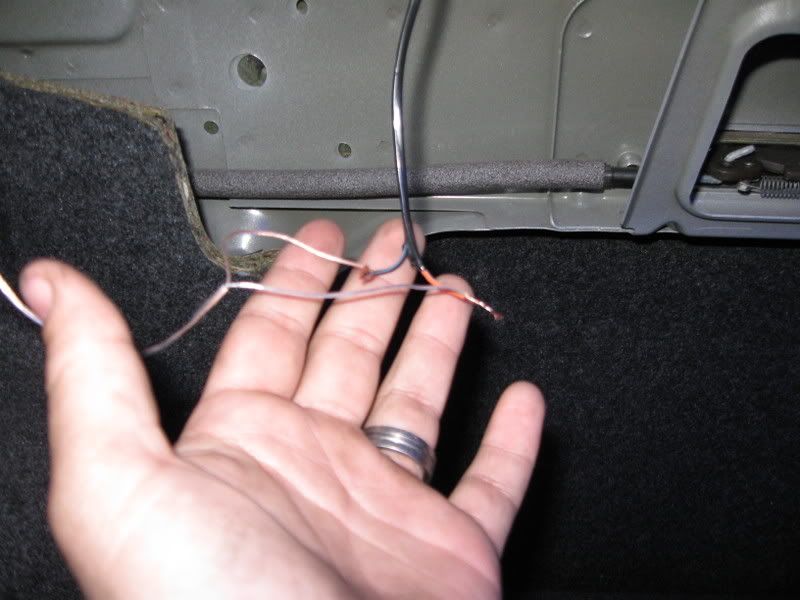 splice the wires and insulate them however you choose, i used electric tape. once it's all wired it's time to tuck. i just pulled down the little clip and then tucked it all up between the metal and the rear deck lid: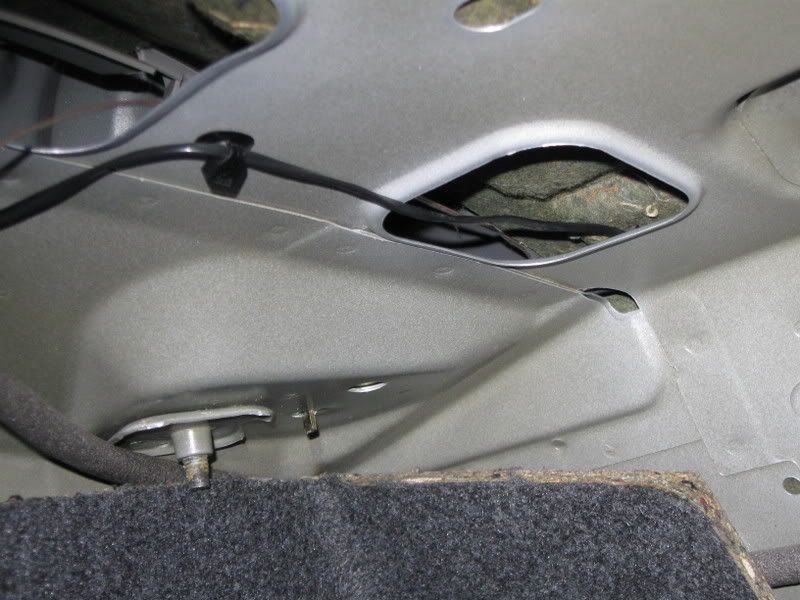 *NOTE this specific tube had wires coming from both sides, you only need one set of wires to make it work, the other set is in case you are using more than one tube, or is you are going to run more on the same circuit, i just taped this off and tucked it away in case i wanted to use it for something later.
now everytime you open your trunk you'll get this (imagine instead of blue any color you choose):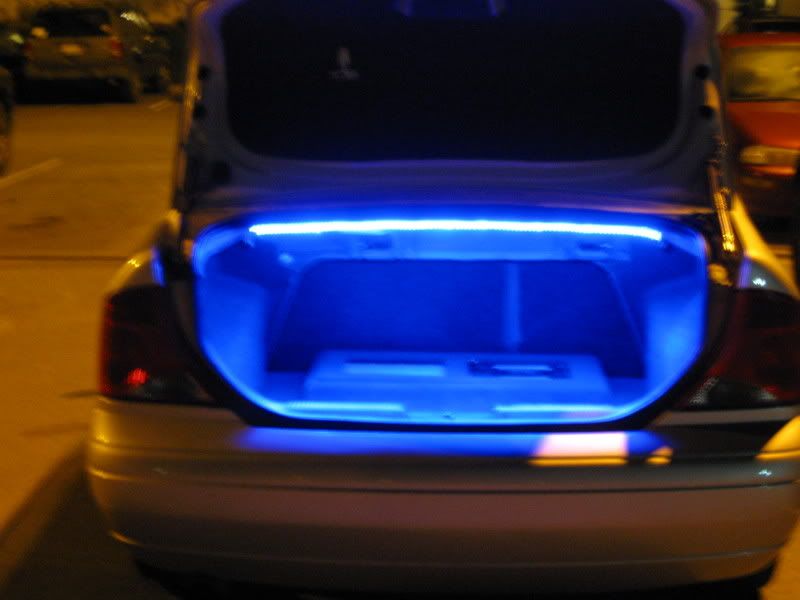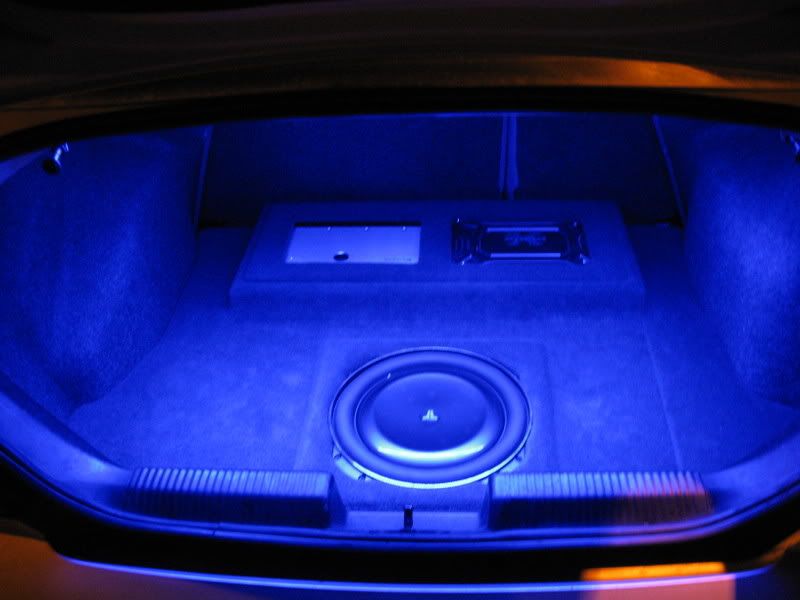 this is a very simple mod to do and unless you cut the light bulb socket away like i did it's 100% revertable.. even with how i did it i can revert back as long as i keep the socket, as i cut it with pigtails left. i think the total cost was about $25 and took me roughly 15 minutes to do it.. and that's with a mistake of using too big of zipties.
also for those of you who want a little more something, you can get a sound module for it and wire it between the trunk light and the new lights, and then have your fun with the module. (but i recommend you dampen the mic if you have a system in the trunk or it will never turn off)
the best part about this mod is that it will only turn on when your trunk is open, and considering if it's not open no one could see it anyways, it's the best alternative to wiring in a switch.
anyways that's all for now, thanks for reading.