Not for everybody, but this Oregon Scientific Weather Hub, #BA168, can be fitted in a number of places.....without drilling holes. This one is black/silver and I saw a blue/silver model. Found them at Circuit city for the sale price of $6.50. They're about 5/8" thick, and very light.
Fits nice right over your head using it's little mount, wedged under a CD holder.
It also fits right in my drop-down sun-glass holder.
Here's another spot, held on with a few sections of Velcro. In this position you could monitor your A/C operating temperature.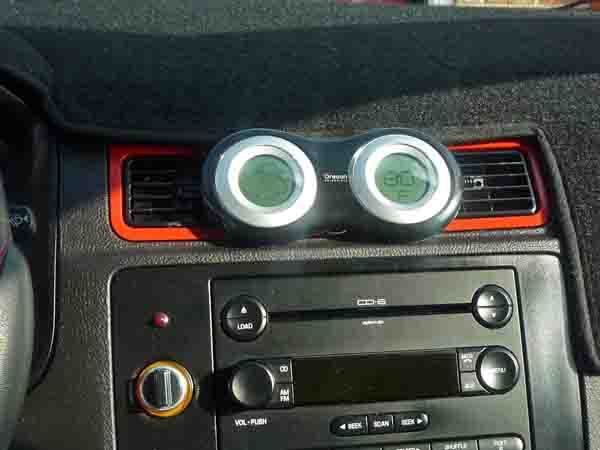 The left gauge is actually a barometer.....giving you a weather trend read-out using icons. The right (inside) temperature gauge registers in F or C. Not bad for the price ($10 regularly)...maybe you can find a use for it.