I've got the A/F gauge working. I'm now monitoring O2 sensors #2 and #3. I tried O2 sensor #1, but found the voltage cycled too quickly to be readable. The sensors seen to be working normal. Here it is when you first turn on the ignition when cold...
It takes a minute or so for the sensors to warm up enough to give readings. Here it is on the highway cruising along....about 43F outside. It's sort of hard to get photos with the lights as you want. Normally there are two greens and one yellow lighted at cruising speeds.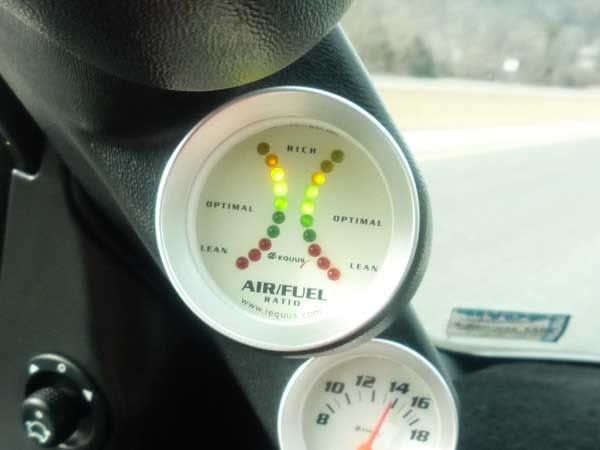 The gauge readings are not always the same on both banks.... The third O2 sensor is more stable, not surprising since this is the after-cat sensor. When you decelerate, the readings go red (lean), with #2 O2 reacting more quickly.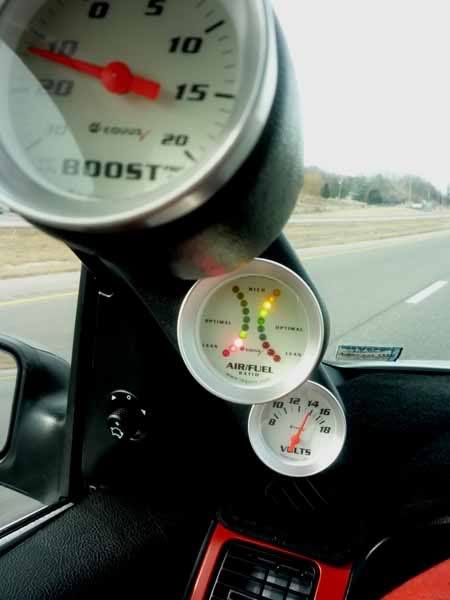 It'll take me a while to establish a normal pattern of operation....and it should read slightly different in warmer weather. But right now I'd say the system is operating as it should. This gauge is a little too bright at night....IMO. I might dim the LEDs down a little.....daytime is ok, very readable.