It's finally back together....took two days, mostly waiting for the glue on the split foam to dry. That glue looks to be a permanent fix, but to give some added strength to that "wing" area of the foam, I added some patches made from sheets of sticky-back felt.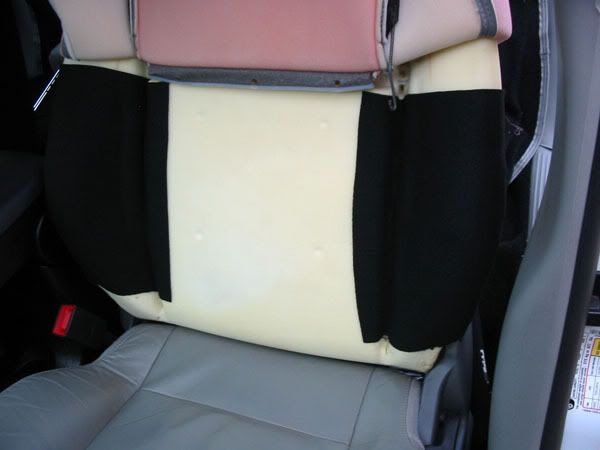 When I started to assemble the cover I found another problem area....might as well describe it....went this far. There are two metal support wires....they are meant to be installed after the cover in almost back on. They should have been removed before the cover was removed...a difficult operation with the wires still in there. They have little hooks at each end.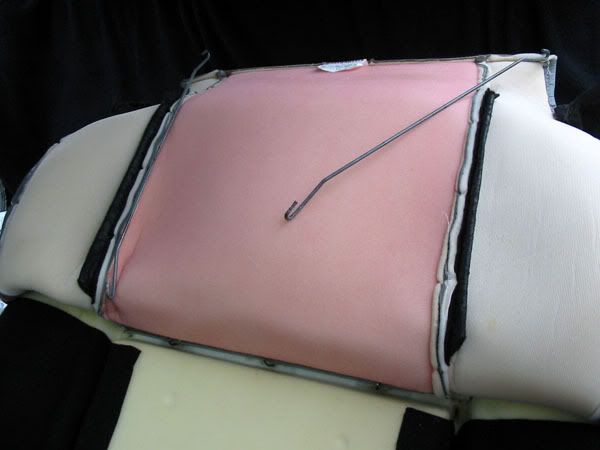 They run through that black cloth channel, and hook at the upper and lower end into embedded wires in the foam. The problem....the upper embedded wire had pulled loose from the foam. That's the reason this seat cover looked soft/loose before I took it apart. The fix.....some cable ties run through the foam, and around the upper embedded wire. They hold the embedded wire tight against the rear wire frame. Now when everything is assembled, the seat cover will be much tighter against the foam.
Here how the wires hook up (in this photo, the wire has not been pushed through the black cloth channel on the cover)
When you put on the cover with those wires removed, leave a few inches of the cover not completely down. This will expose the bottom of the black channel. Push the wire upward completely into the channel. Reach your hand up in there and hook the upper part of the wire to the embedded wire, then do the other side. after both uppers are hooked, hook the bottoms (easy), Then pull the cover completely down.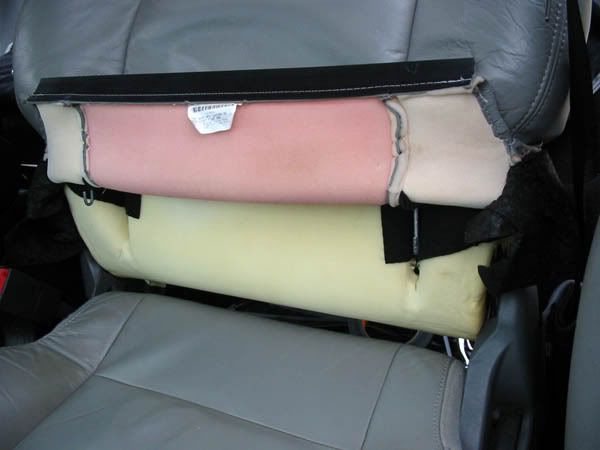 Almost done.....the lower front and rear edges of the cover just hook together at the bottom, but it takes strong hands to do it. After the whole thing was back together, it now looks about like the passenger seat of this car.....which apparently has had little use (bought the car used four months ago). Now the seat feels 100% better, particularly in the lumbar area.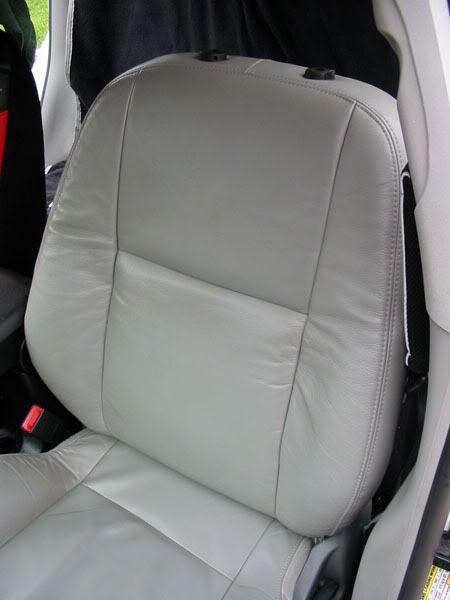 I hope all of this helps somebody here....if you need any more info just ask, or PM me. If you go to the dealer to just buy one of these seat sections, you'll be shocked at the price. Fixing this is difficult, but not impossible. Lot of mechanics can fix your engine.....very few can fix your seat (correctly).