Here are a few more mods you've never seen....
A water leak alarm system for the trunk (I'll probably put another under AC evaporator at the pass foot-well). This will detect water entry into the trunk, before it causes any problems. Leaks back here usually end up by the spare tire. This device (Home Depot $10) runs off a 9v battery, has a loud alarm that continues as long as there's moisture, and has an external sensor on a 6' wire. I mounted the controller by the tire also, but you could put it anywhere.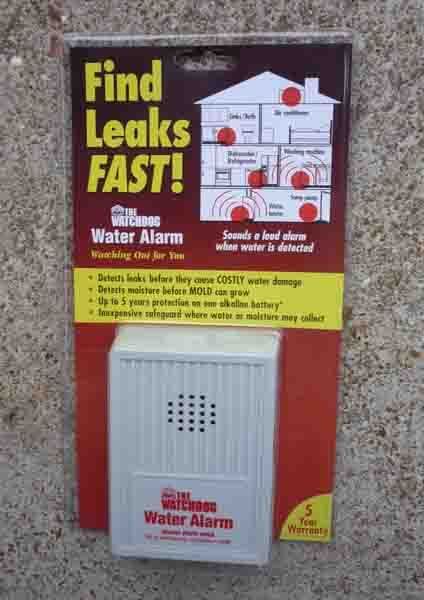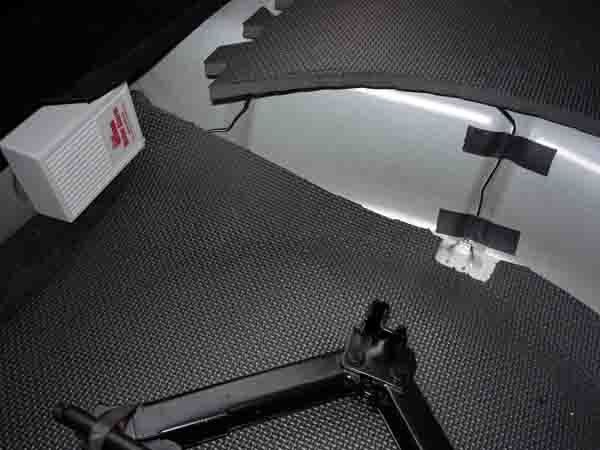 This next photo shows the 1/2" foam pads I have under the spare, and around the opening (noise dampening). A set of jumper cables can be stored back here around the spare tire.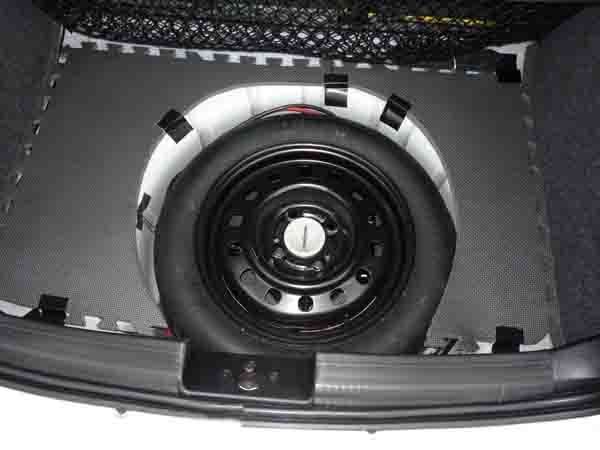 And I bought a new tool bag (Lowes $19)..... this one is slightly larger than the previous bag, and has a lock arrangement for the zipper opening. The pad-locked cable is attached to the rear of the bag with stainless cable ties.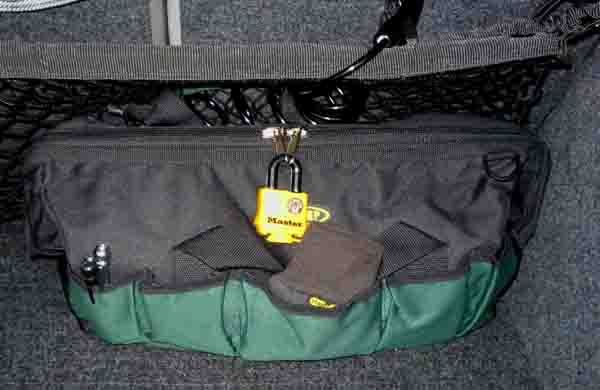 Last for today.....I installed some brass grommets at the edge of the trunk carpet. This allows the carpet to be held up out of the way, for removing the spare. Grommets are an easy install with a small kit....Happy Modding.