So I tackled my power locks today. The system I got (from A-1 electric) includes the actuators, wiring harness, relays, and keyless entry system for a little over a hunnert bones. Great deal with a self-install.
I took pics for mounting the hardware, and I'm assuming if you have the yarbles to take this project on, you know a thing or two about wiring. As such, I'm leaving that part out.
Plus, this particular kit is included with some pretty cut-and-dry instructions for wiring your system up. If you can't understand those, you probably shouldn't have your door panel off.
Here is one of the brackets supplied in the kit, bent to shape.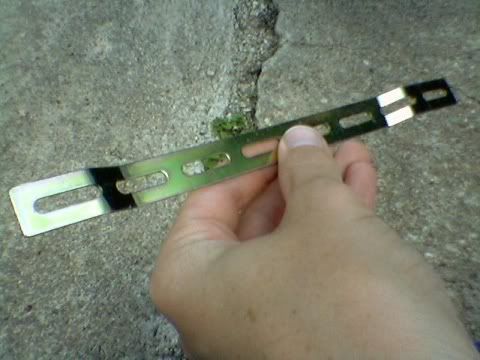 Don't use this pic as a guide! Bend your bracket to your OWN door, like
this.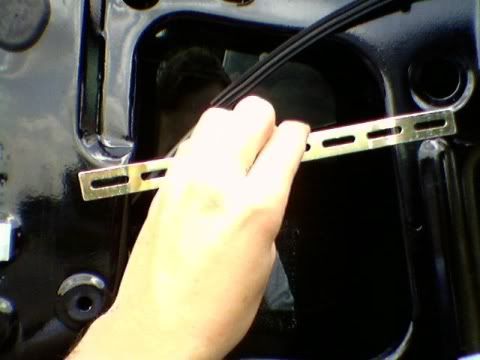 Once you've got the bracket in place and the holes drilled, attach your actuators to said brackets like so... be sure to make certain that the angles you bent the brackets to still allow free movement of the actuator.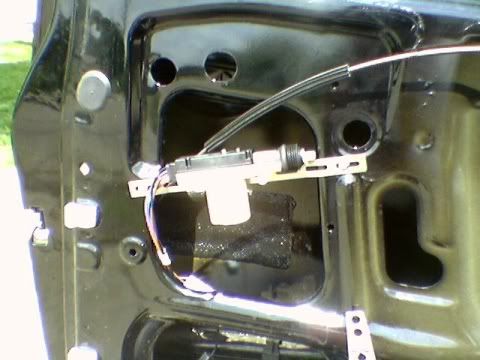 Here's the cable clamp and bracket, installed. I found the best way to do this was to put the rod through the actuator hole, and hold it up in one hand. Then with the bracket+clamps+cable in the other hand, line the cable up with the rod at SOME point in their travel. My pic was the place I found best to install it. Just be sure to double-check our OWN stuff before drilling holes.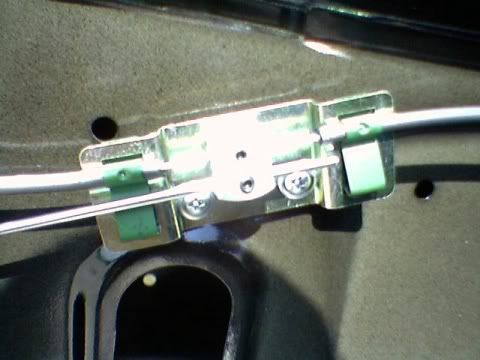 And here's the whole thing.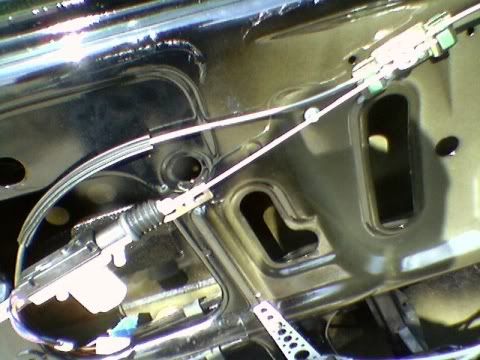 Be sure to follow your wiring directions closely. If you can do that, then you have this kit installed already. =)