Here's what I got done over the holiday weekend.
Getting ready for the next track day - wanted real OP/OT/WT guages, a shift light, and a low OP warning light that goes off before imminent engine grenading.
Other requirements were to not block my sightline, not require cutting my dash, and not looking too ricey
Got an extra gauge bezel - and constructed this: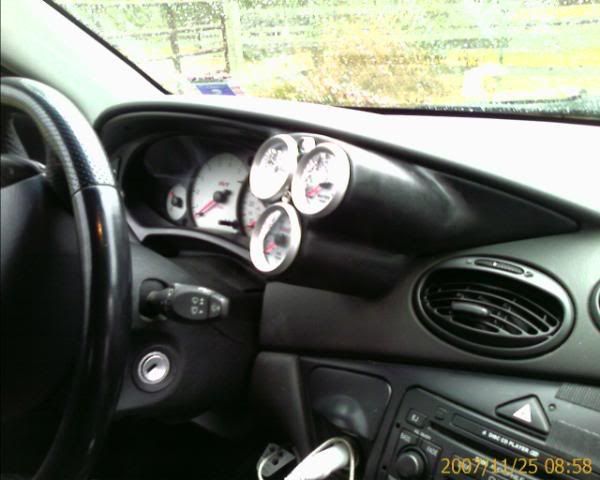 Top light is a 10mm blue LED for a shift light, bottom is a 5mm red that I'll hook up to a low OP warning switch.
Lessons learned:
a) minimize the complex curves if you want it to look good
b) black shows every imperfection you thought was gone
c) Bondo sucks - see a) + b)
At some point I'll pull it and clean up some more, and give it a repaint. It is definitely prettier at 5ft than 5in
Right now the wires are all bundled to a single plug - I still have to do all the under-the hood wiring. Cool thing is I can remove 2 screws and put the stock bezel right back in.