ok, so i didn't take pictures of everything because it is pretty self explanatory in most parts and chuck's pictures capture most of it.. but here are some of my pics.
1- unscrew the 3 screws that connect the gauge surround to the dash (they are on the underside of the cover going upwards towards the dash)
2- pop out the recessed clips on the steering column cover
3- pop out the gauge surround. there are like 3 pressure clips that help hold it in place. when you do this, the hatch/trunk release button will move out as well. undo this connection.
4. there are 4 bolts 7mm holding the main gauge cluster in and one for the aux gauge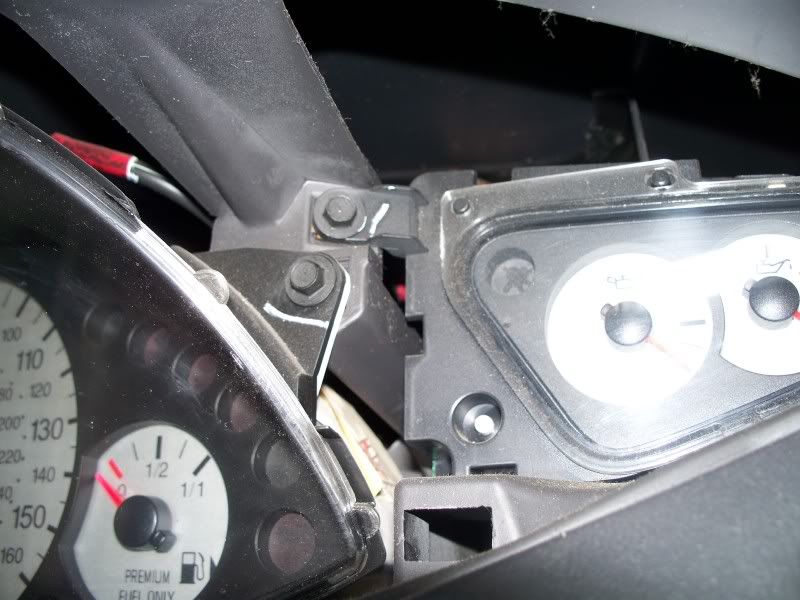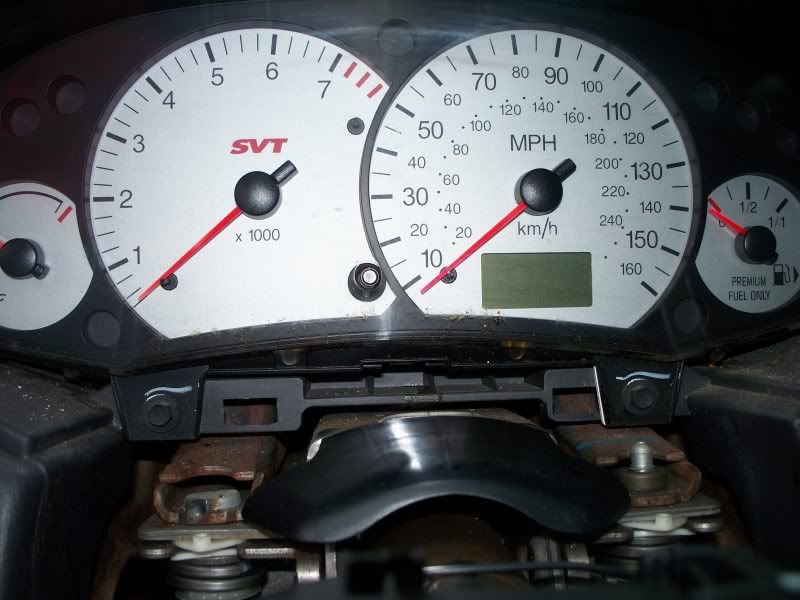 i didn't get a pic of the driver side bolt, but its near the hatch/trunk release button.
5. once these are unbolted, remove gauges.
be careful with this because there are connections on teh back side without a lot of slack on the wires. (SVT gauges have an additional clip on top due to the indiglo gauge-style)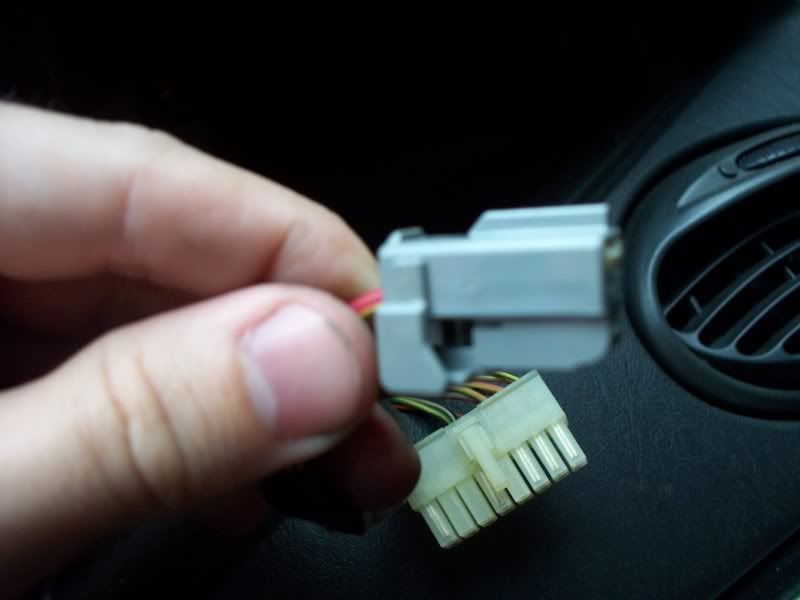 this is the indiglo one the other part stays connected to the gauge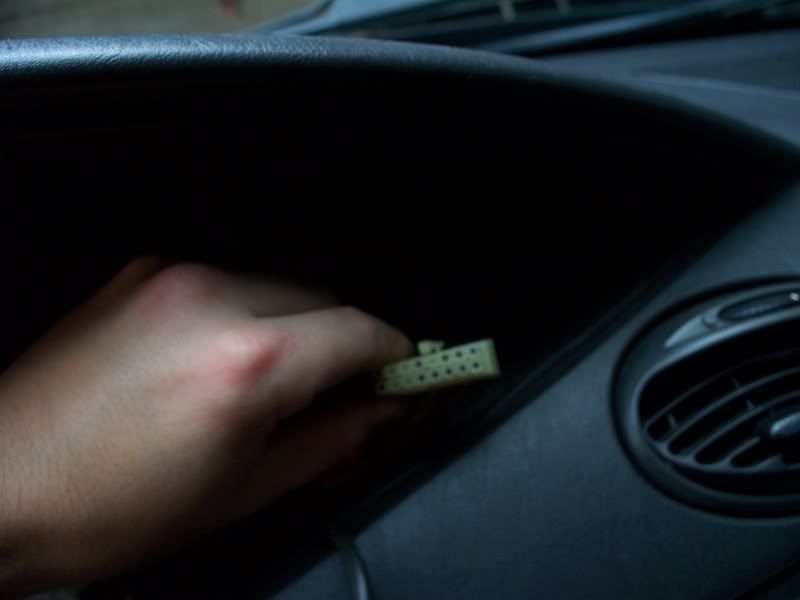 this is the connection for the aux gauge (oil)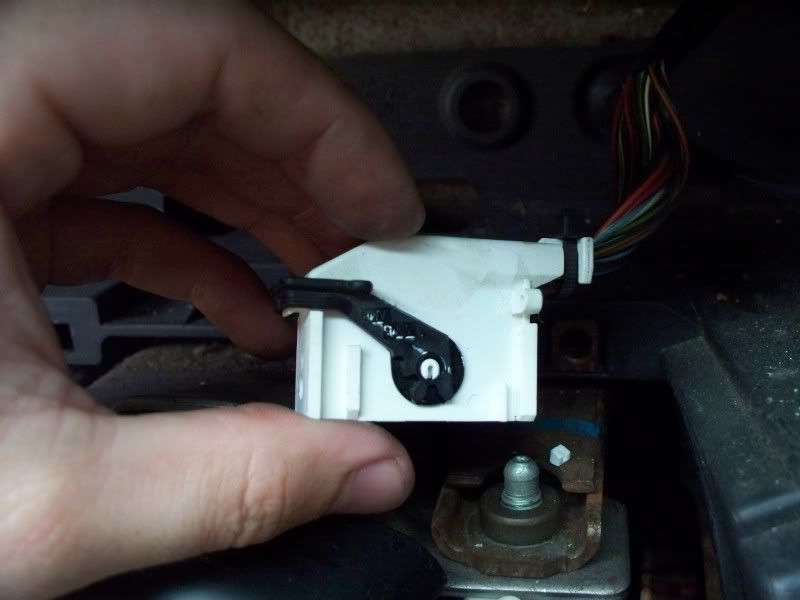 this is the main connection. the black lever starts on towards the passenger side.
it swings back and around to the driver side
chuck's pictures and explanation does well for the next steps.
this is what the dash will look like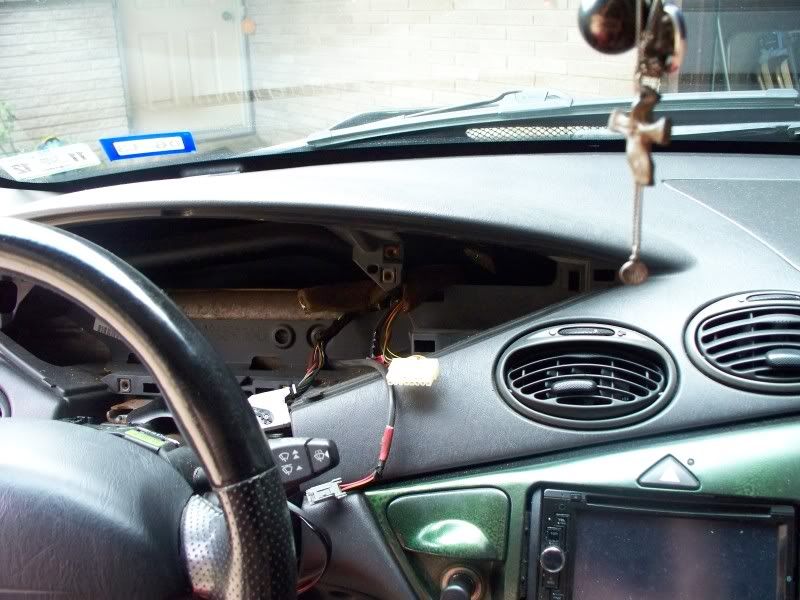 when you get to this clip for the lcd.. BE VERY CAREFUL. IT IS GLASS. it is a pain getting this clip off. just be careful and do what you can. i started with the top piece and just tried to work my way around it to get it off. once again.. .be careful..
once its off.. take your razor edge and get it behind the glass but infront of the white paper-like material.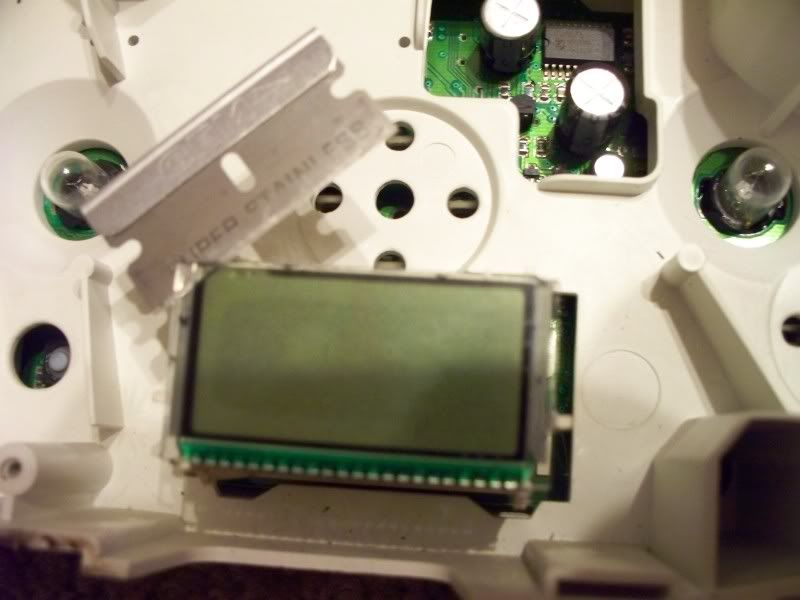 once you get it going, you can use your hand to help peel them apart.. once again, be careful and delicate.
then sand down the back side of this (mine had a slight greenish tint to begin with)
once its back to white after the sanding, clean it off.. then replace it.
pop the black clip/frame back on the glass.
then follow chucks instructions as far as the bulb.
(sorry i don't want to have to explain it all over again since he did a good job)
here is my bulb
a uv led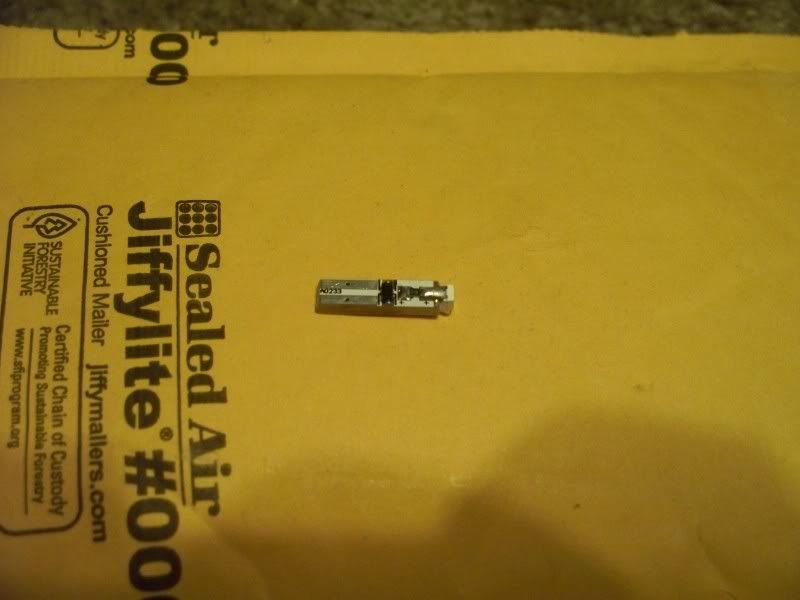 took me 3 tries to get it to light up but when it did...
viola