Is there anyway you can take some pictures and upload them on here using Photobucket , copy the img and paste here.
That way we can all have a better understanding of what it looks like underneath compared to the Us models. Ahhhhhhh I have my old headlights out some where I can take pictures of those and show what bolts that are on these headlights .
This picture is of the top of the light housing , its held on with 2 Bolts .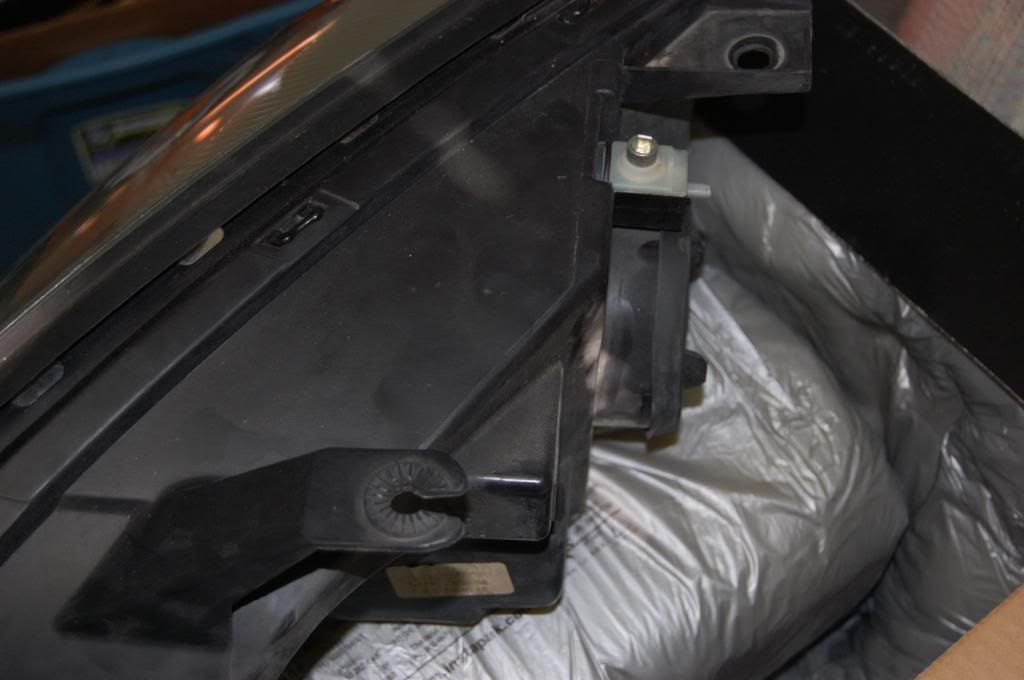 This is of the Side where the bolt goes into from underneath
This is a shot of the light from the bottom
And here is a small tab that drops in a hole , when you put it back in . Thats the tab to the left of the Red image on the box .
And thats off of a 2007 Sedan - Driver's side headlight assembly.