I'm not sure if this is the correct place for this, if it's not please forgive me and move to correct place please.
My car: 2002 ZX3 This should apply to foci with 899 fog lights(Correct me if i'm wrong please)
What I needed for the conversion: Ratchet with 10mm socket ( I used a 1/4 inch ratchet), A phillips head screw driver, and a 10mm---> thing I dont know what it's called but it is pictured below,Electrical Tape, and of course the HID kit, which is the 880 kit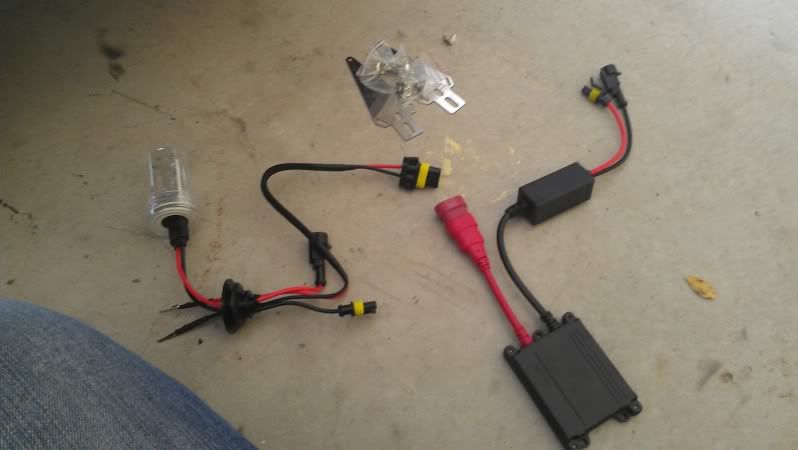 First I started by lying on my back and peeking under the bumper (if your car is lowered I would suggest you use a jack and jack stands).
I unplugged the connector to the 899 fog light and twisted the bulb and pulled it out.
YAY!! it's out, now install the HID bulb in the reverse order of the 899 bulb.
Now take the two prongs that are part of the HID assembly and stick them into the cars wiring harness
RED
mating to the
GREEN SIDE
and
BLACK MATING TO BLACK
(refer to picture) Once that is hooked up tape that sucker with electrical tape!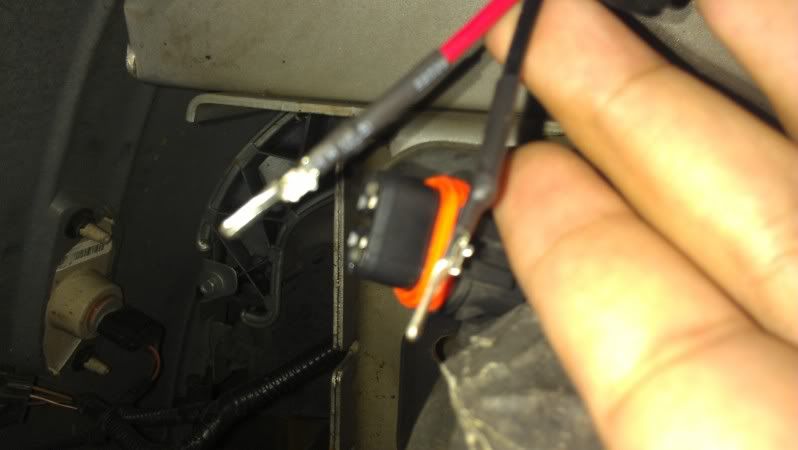 I apologize for the picture being blurry, camera wouldn't focus
but you get the idea right?
Next is time to hook everything up to the ballast and I'll just show you how to do that as opposed to me trying to find the words to explain it.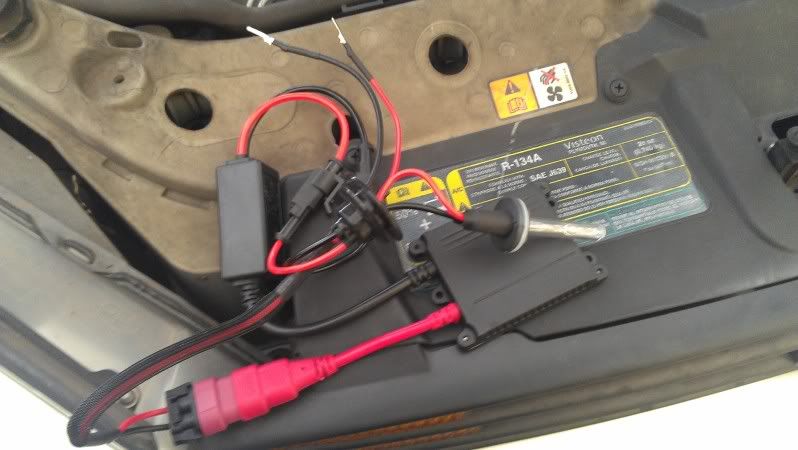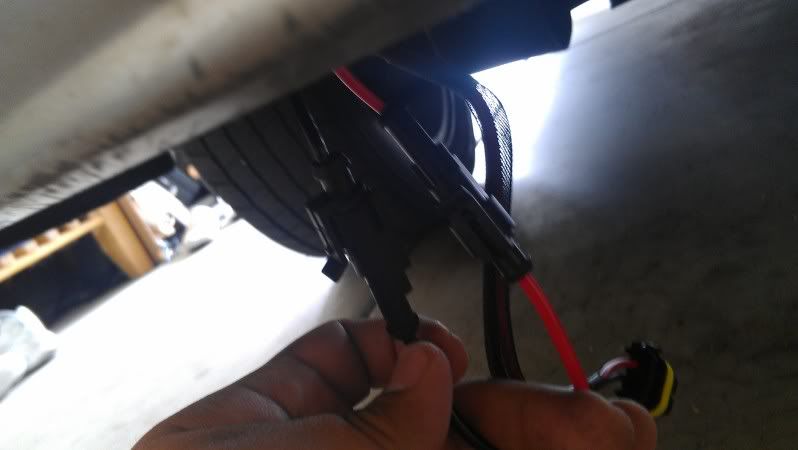 You are pretty much done at this Point fog lights should look like this:
Once you do the one side the other side is exactly the same! :)
Edit: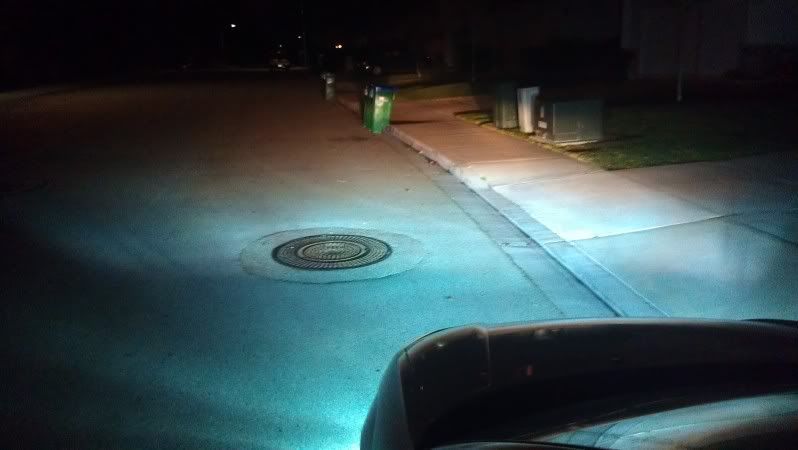 Nightime, No one had to pull over when in front or next to me. i was even behind cops and wasn't pulled over, no problems basically. I believe i can safely say that HID's in fogs are ok if done correctly. But headlights are a seperate beast.
Edit #2: Will post better picture of the beam from a farther distance but for now this is all I have.
My kit came with a mounting bracket plus screws so i screwed the bracket to the ballast and mounted on the piece of metal directly behind the fog light assembly, your kit might come with a sticky pad which makes mounting a little easier. Goodluck! and hope I helped.
In case you were wondering the tools were for mounting bracket for the ballast.
Edit#3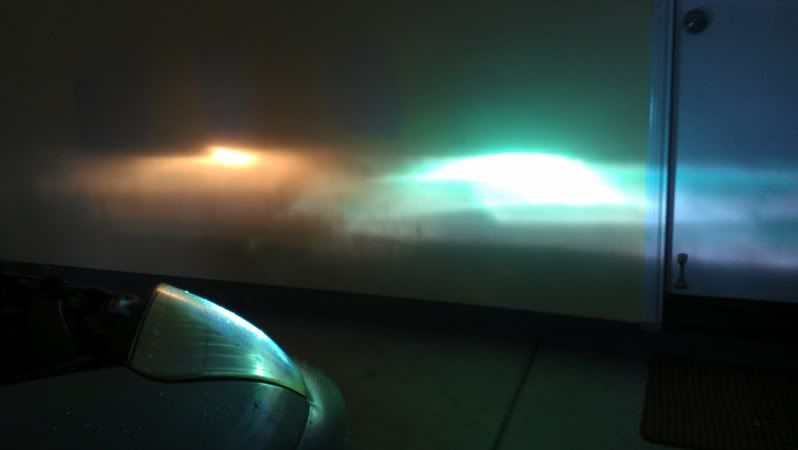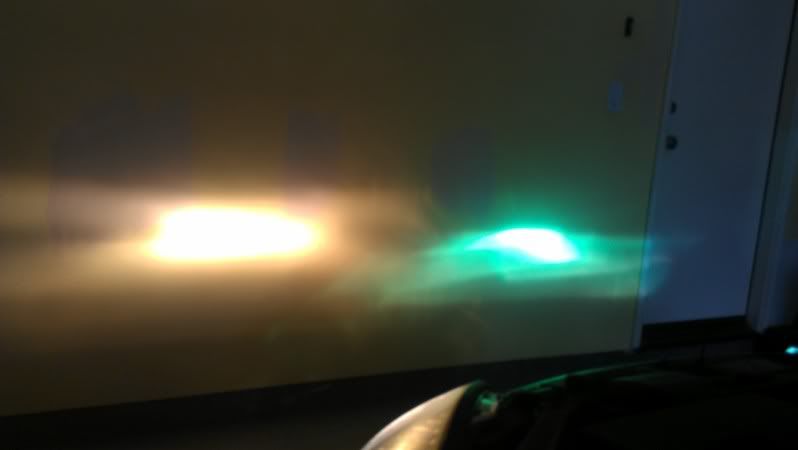 Here is halogen vs HID low beams, and high beam halogen VS low beam HID (I do not have High beam HID's)