Okay I though we had a how to on removing the caps but I cant find it. So I decided we need one. Here it is hope it helps out.
Tools:
Long Flat Head Screwdriver
Time:
15 minutes
The pink long lines mark where and how the tabs lay under the mirror. The short lines mark which way you lift the tab off the mirror.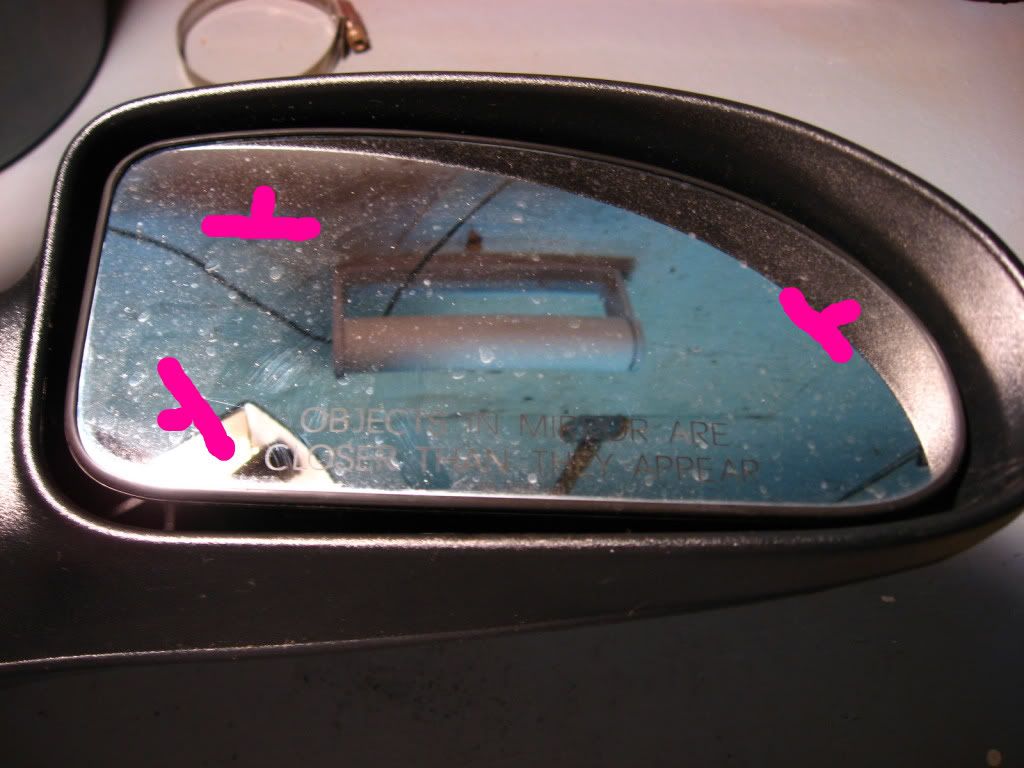 Use your screwdriver to gently lift your mirror out and away from the tab. Now if you look carefully you will be able to see the tabs under the mirror. Slide your screwdriver into the mirror then gently lift the tab off of the peg in the mirror.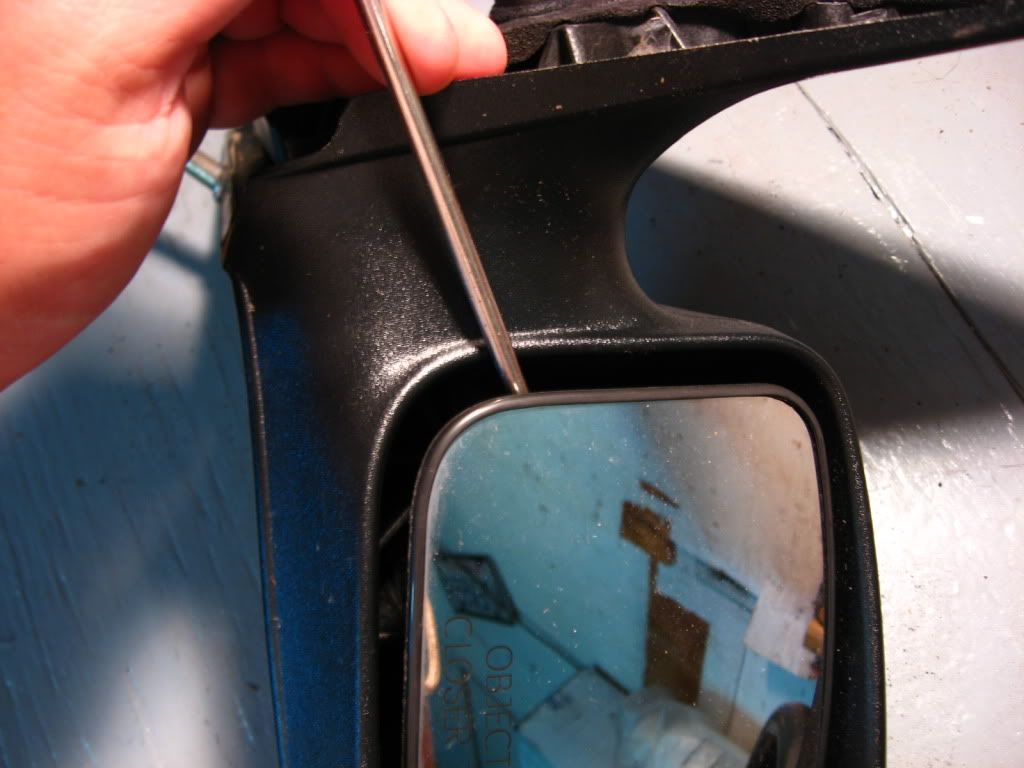 I found it best to do the one outside tab first, then the lower inside tab, and last the higher inside tab.
The mirror cap will pop off and you'll be able to pull if away from the base after the last tab is broke free.
Be careful when prying the tabs off the pegs. As you can see from the picture below the tabs are not very heavy duty.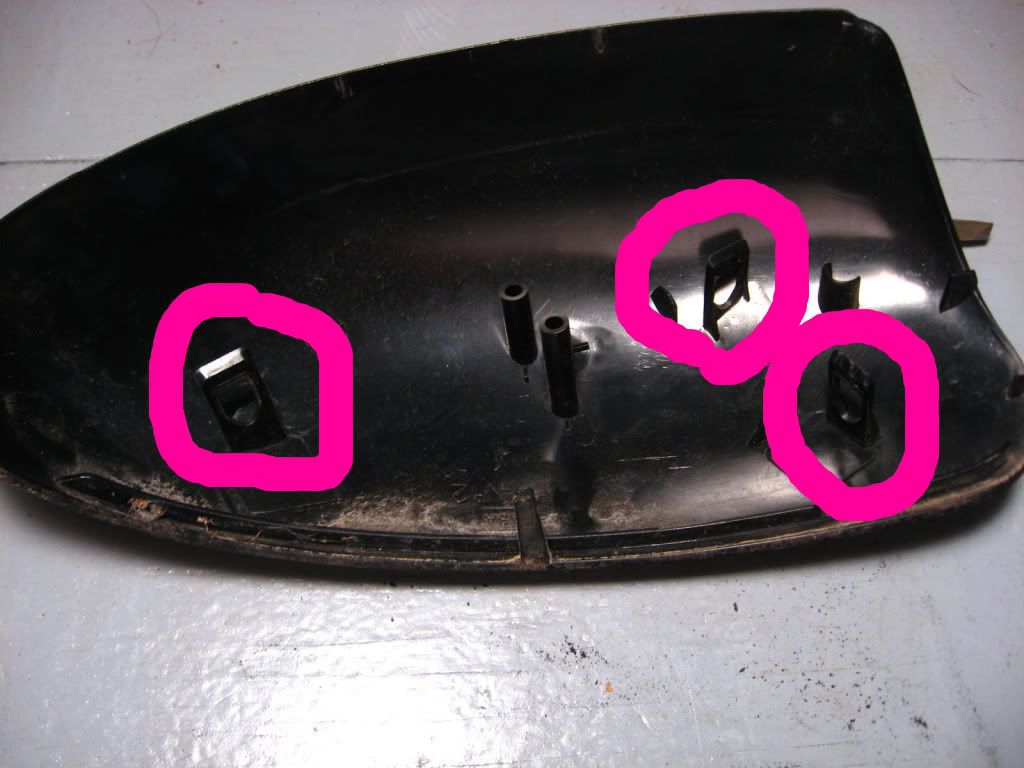 The pegs are pointed out in this last picture. Just to give reference of what they look like.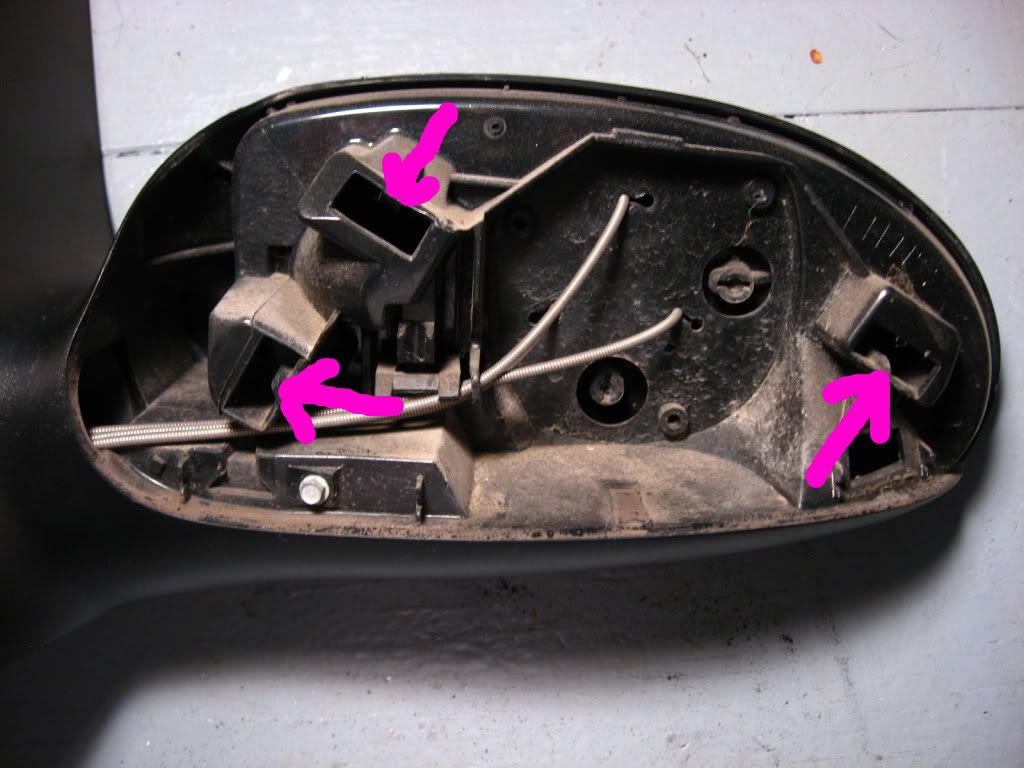 Now thats it your mirror caps are removed.