So since there isn't a really current guide to it with pictures, i figured i'd make one. Its actually fairly easy, just more annoying than anything.
First you gotta take out everything in the hatch except for the spare tire/jack. But both pieces of carpet that hide the shock towers gotta go, its also easier to take out or at least loosen the upper plastic pieces which is basically the spots with the rear cold cathodes are mounted to when doing the hatch lighting improvment mod.
There are a few screws that come out but also theres one of those push-in clips that go into the body, so you really gotta yank on the plastic piece to get it to come out. Its directly above that screw hole.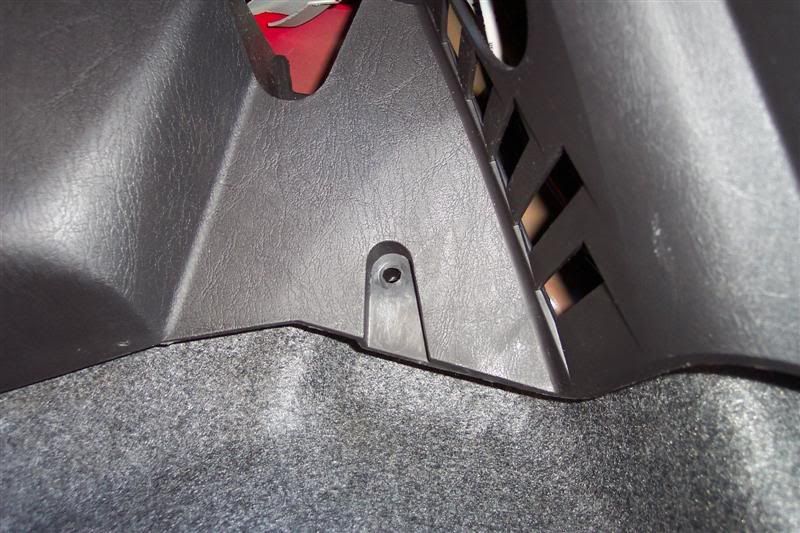 Once thats out you'll have something that looks like this (interestingly enough on the drivers side you don't really need to take it out, i guess theres more room because of the wiring harness that goes there. I will also touch on that a bit more.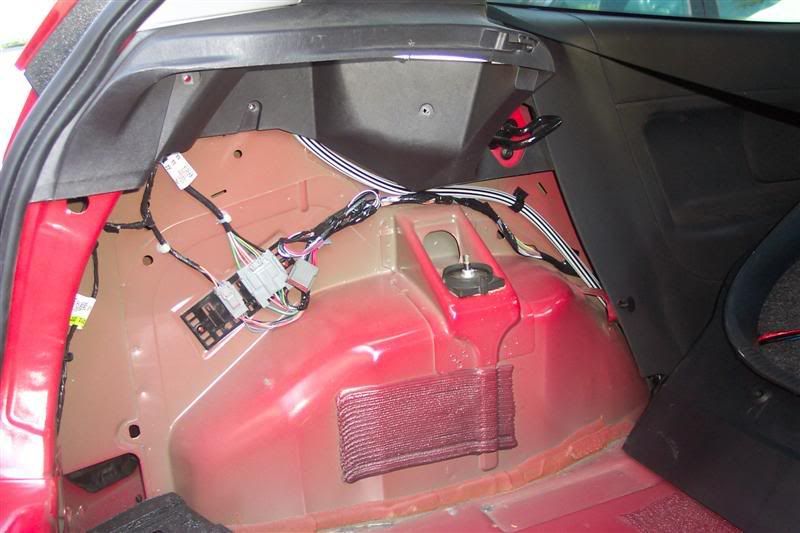 Anyone notice something strange? There is an empty plug and i have no idea what its for, any takers?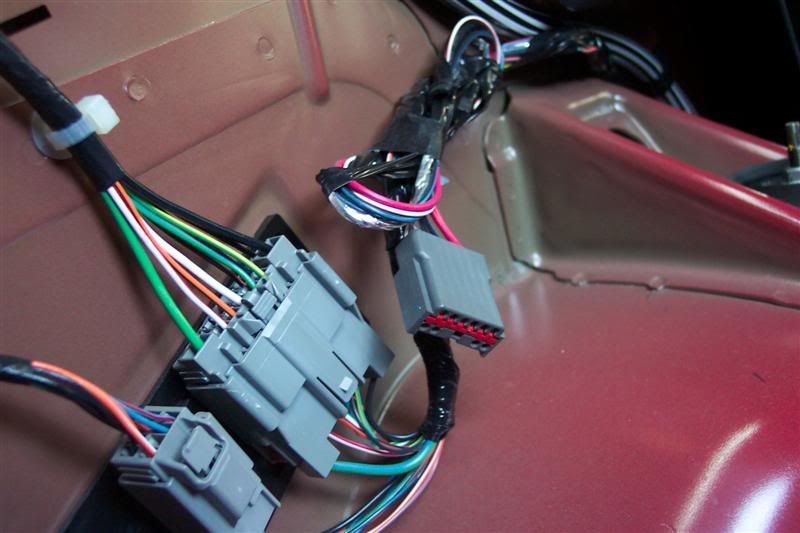 Next theres this like plastic stuff, to get the washer (which is the template they give you) to go on that part, you kinda gotta take a bit off, so i just used a chisel.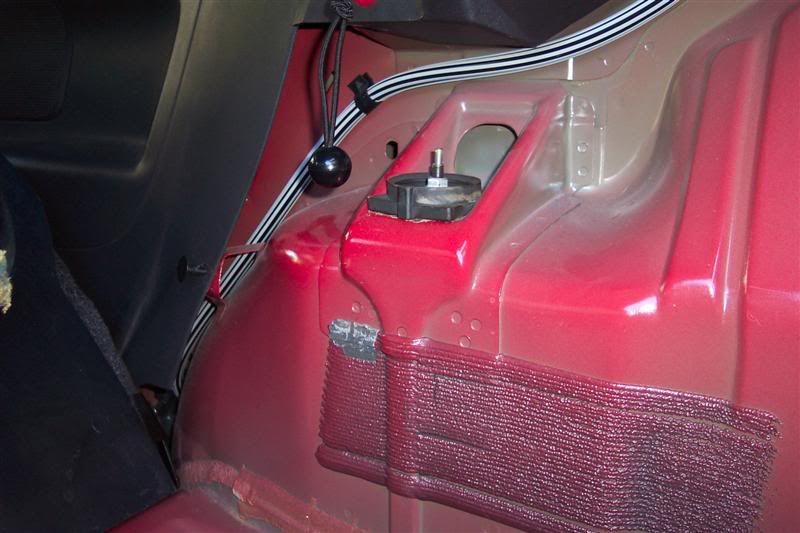 To drill the pilot hole the instructions say to use a 1/4'' bit, i used a 13/64'' bit instead (which is smaller) because its on a spot weld and its very hard. So unless you ninja yourself in there its helpful to have an extra set of hands, i got into the hatch and sat down pushing on the drill well my dad stood outside and held it straight, like up/down wise.
So you'll get something that looks like that, just repeat on opposite side.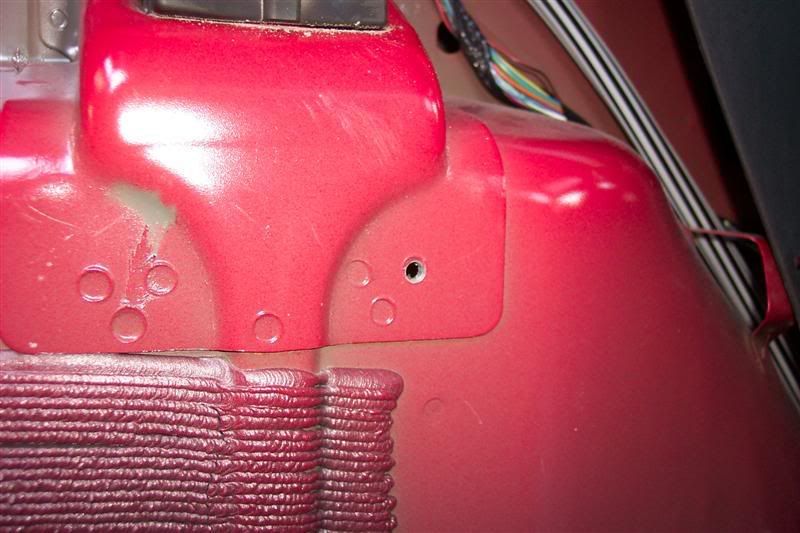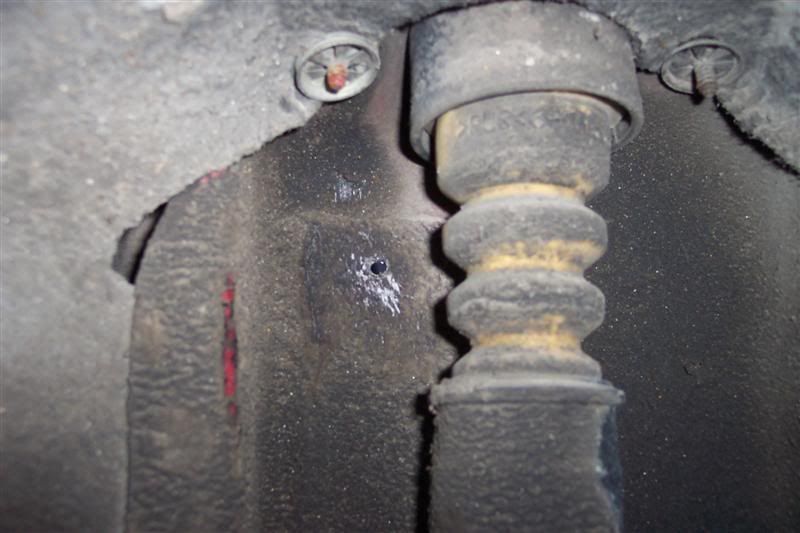 Now unless you have a really sharp bit and a good drill, its incredibly hard to get that bolt hole in, the bolt is 10mm. So i used an electric drill, as in one you plug into the wall. And it still took a lot of effort to get through it, that part of the car is a lot tougher than you think.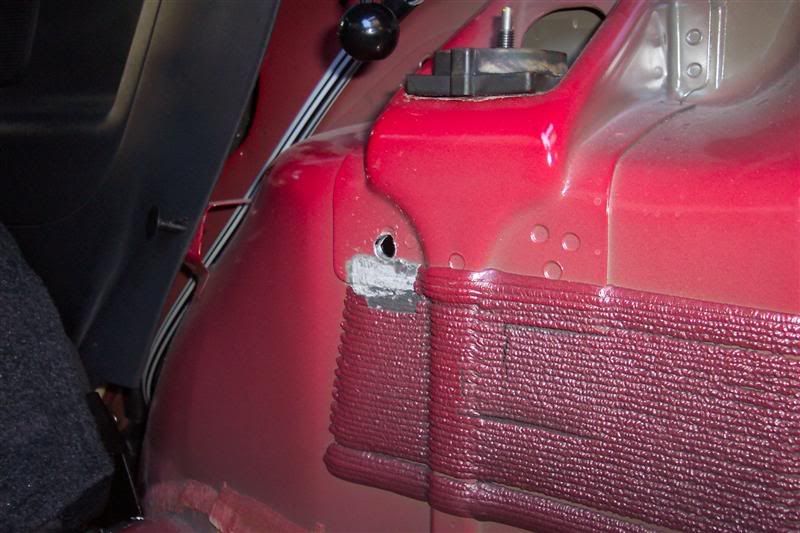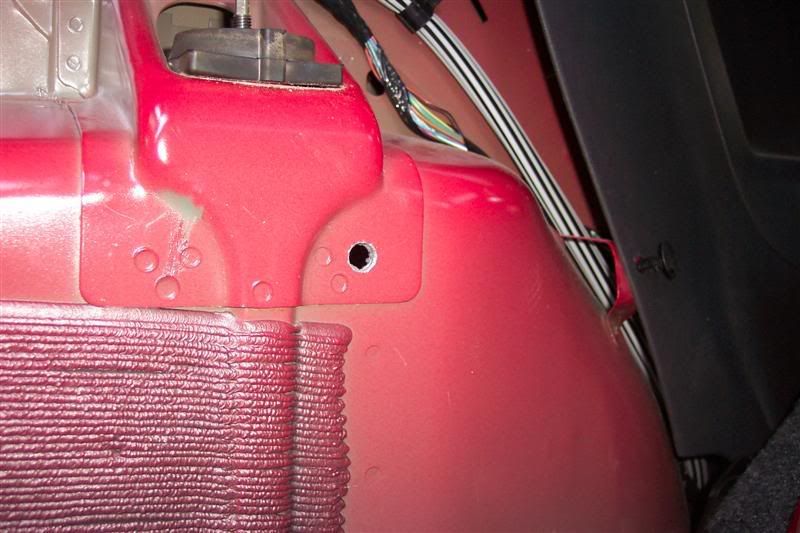 Now heres the tricky part, the instructions say just to cut an X around the bar so you'd basically have triangle flaps hanging. I thought that'd look cheesy so I just took the washer (template one) which is the size of the car, put a screw in it and screwed it into the carpet plus a piece of wood. That way i could do this.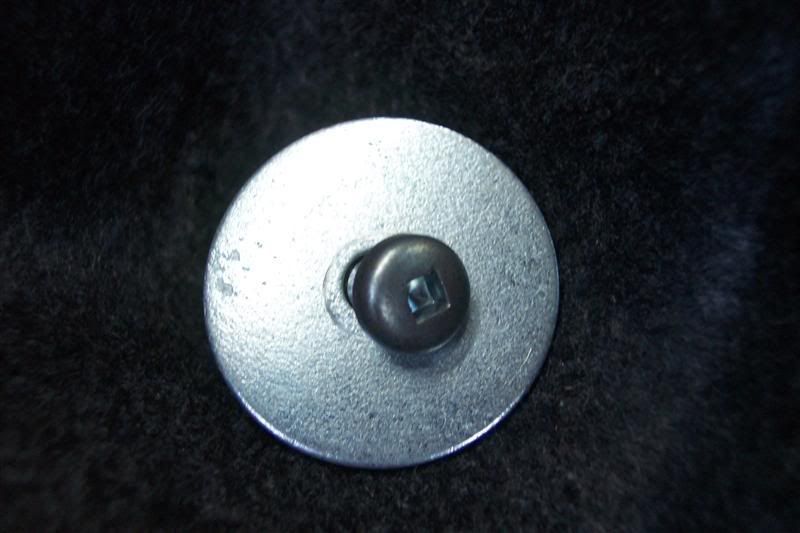 Came out nice and neat, then just place the bar in, since theres a gap between the carpet and metal (carpets pretty thick too) the bar sat flush, and actually held itself while I put the bolts in with an impact wrench.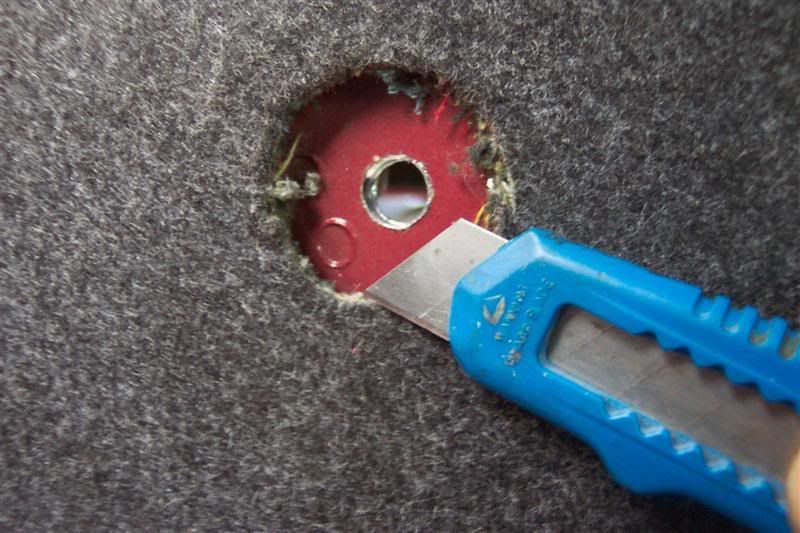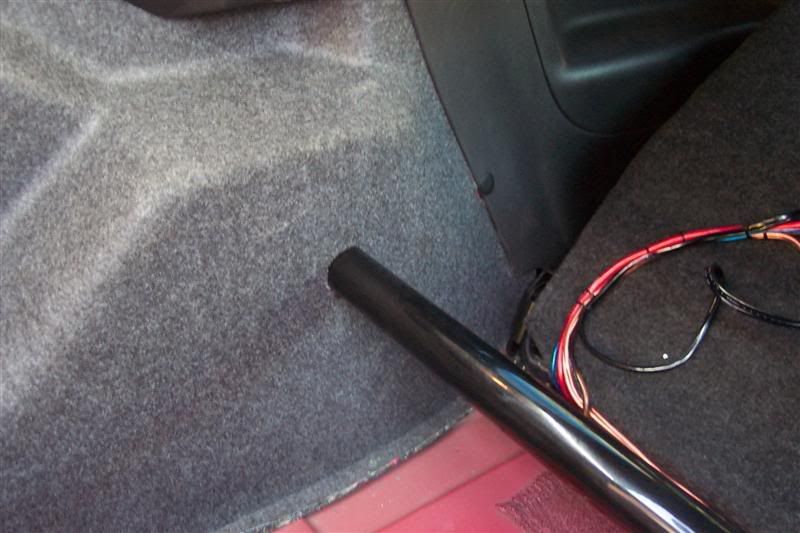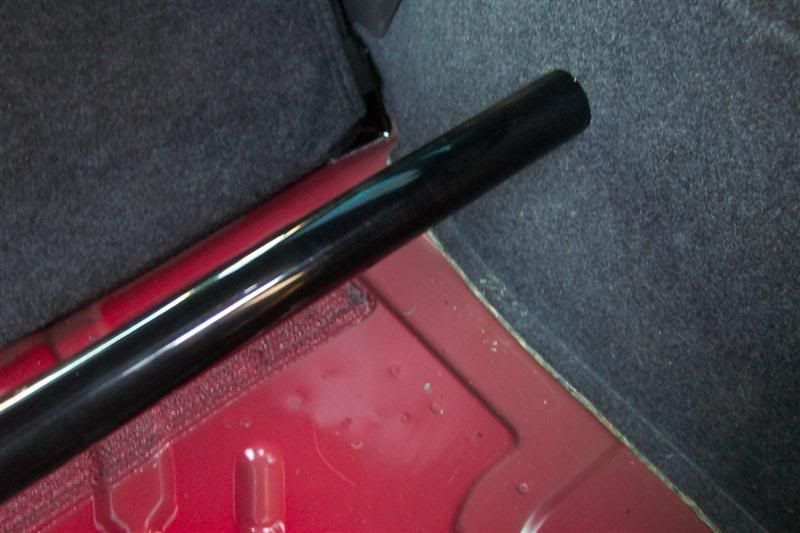 Thats basically it, its more tedius than difficult, this was my first time doing it and I'm no genius. So once its all put back togeather, if you've got a sub that moves around like mine, perfect way to tie a stretchy around it. So sit back and enjoy a cold one.