Well, I got bored a few weeks ago and got a hair up my
to paint my car. So, here a goes nuthin'.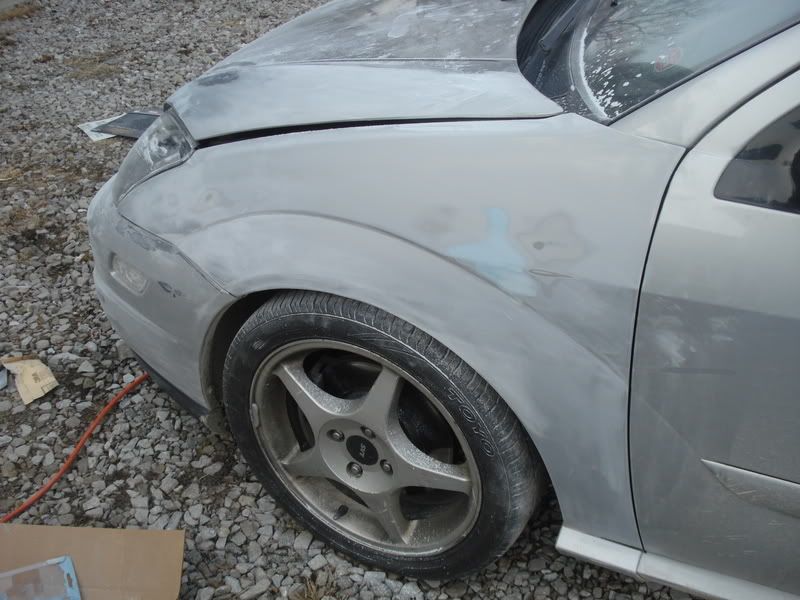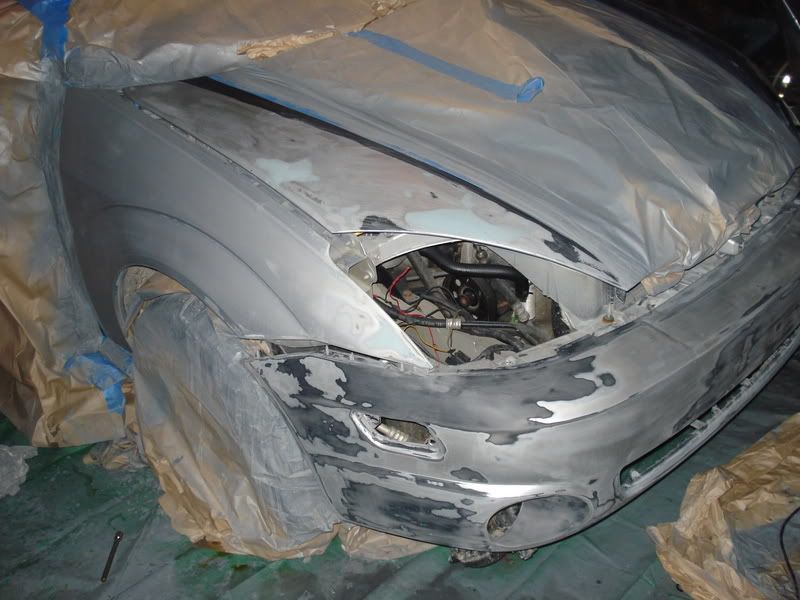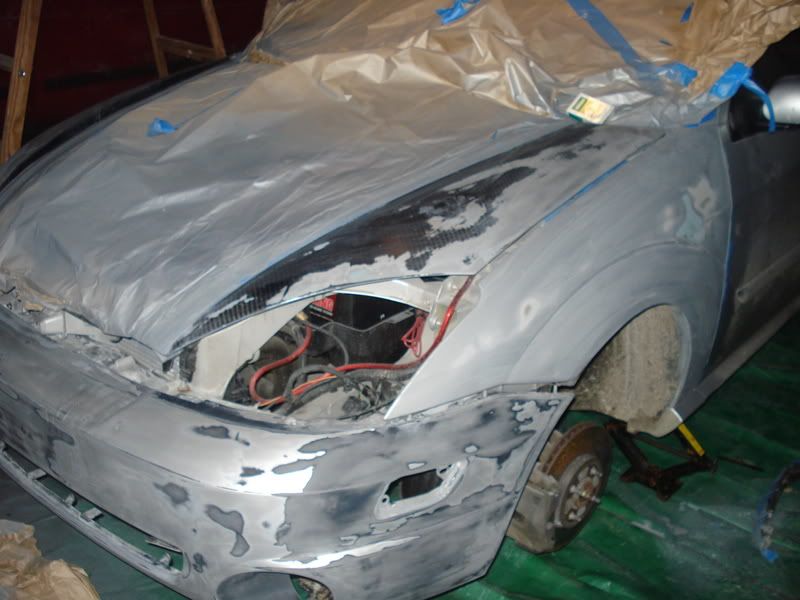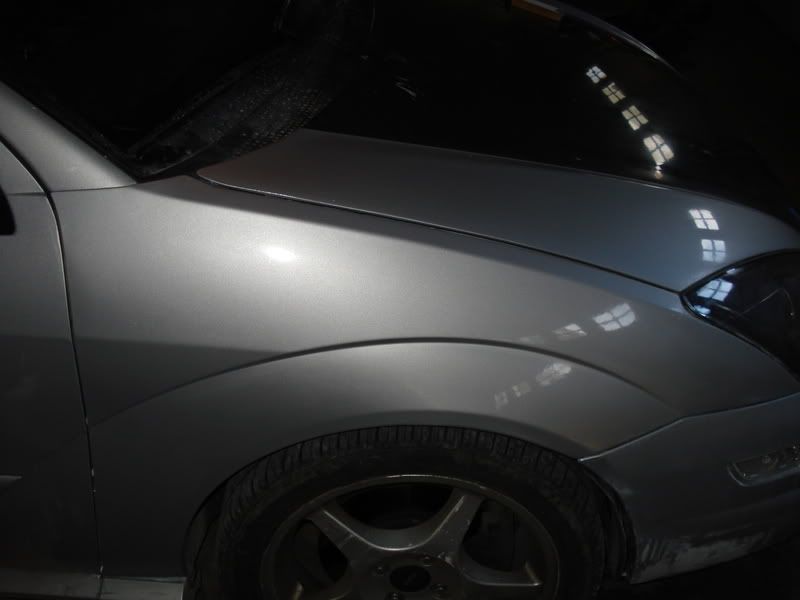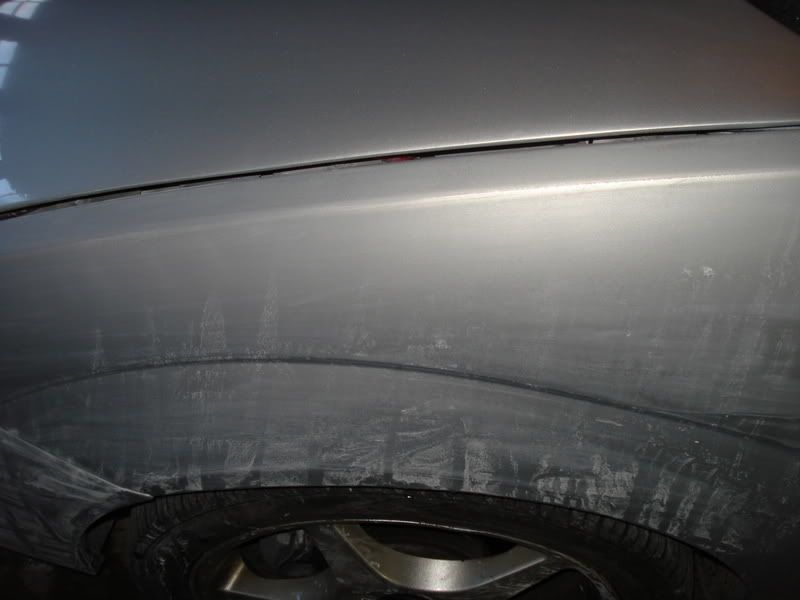 wet sanding and buffing really pays off....what do you guys think of my first real (non rattle can) paint job?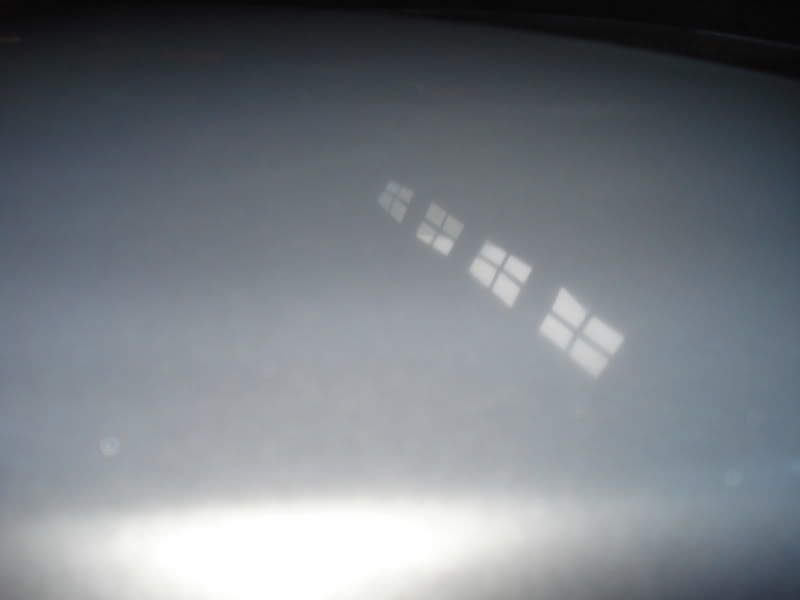 If any one has noticed my signature over the last few months, I haven't had a grill on my car for about a year now. I never have found one that I like that matches the honey comb with out lights in it. So, I'm going to make new grills for the upper and lower grills. When I get these done, I'll make a new rear air damn. It's all going to be stainless steel. I'm not sure wether I'll sand them with a really fine grit for a flat finish or powder coat them black.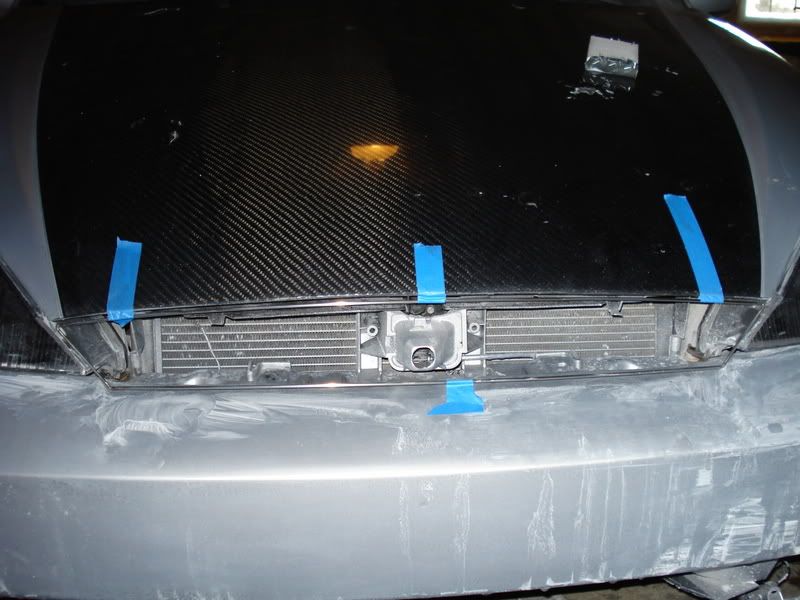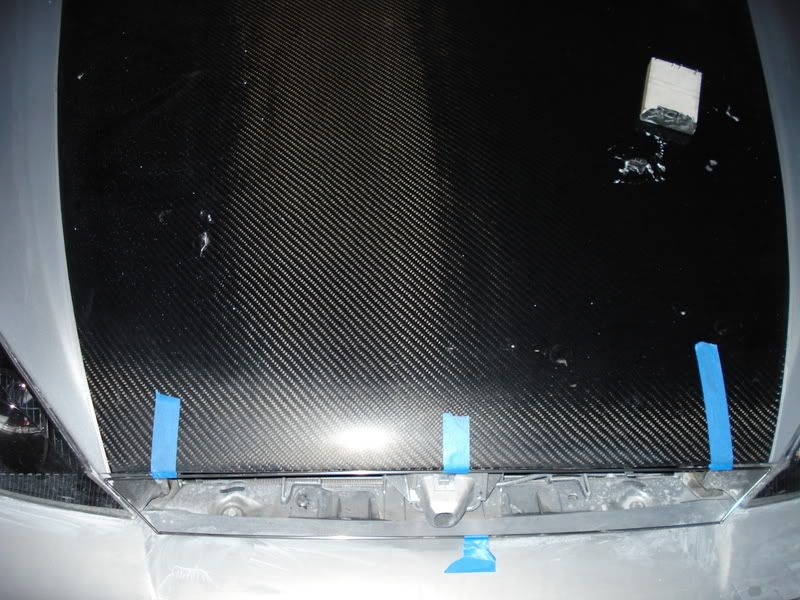 This is just a mock-up for the upper grill. It's taped up so I could get an idea wether or not I've matched all the body lines or not. I Think I've got shaperight just gotta put the mesh in it now and finish weld the corners.