Over the last month we've been running a FOOLISH deal on Ford Racing Dynamic Suspension parts - and you people cleaned us out. Well, with that, we wanted to see if we could do one better.
So we did. We beat up our Ford Racing reps and got an even more amazinger deal. Pallets have arrived. These parts are the last of the last. Parts are being removed from FR's website.
MORE stuff:
We've ADDED the 00-05 Dynamic / Tokico damper kit to the offerings!!! Previously we only had the 06-11 damper kit, but now us early Focus dudes can take advantage too.
More Betterer:
If you choose to purchase BOTH a damper set AND a spring set, we can professionally assemble them for you in house prior to shipment for you. This "Quick Struted" service allows for a FAST, simple, one man job. No expensive tools to buy, shorter install time and no risky procedures. All correctly put together the first time so there's no guess work. Just $25. You can even have us install a set of SPC camber plates in the process, simply add 2 x MCSS'8735 and you'll have a camber adjustable setup as well!!! Add MCHR'16978 for Quick Struting when checking out.
MORE Cheaperer (for midwesterners at least):
If you are in the Massive super cool guy zone - Illinois, Wisconsin, Minnesota, Iowa, South Dakota, North Dakota, Nebraska or the St. Louis metro area, you can ship each item for only $10 ea!!! Yeah. $10 ea, so get both springs and dampers shipped for only $20. CHEAP. You will have to contact us via pm, phone or email for the shipping deal, but it's worth your time I'd say.
Here's all the parts involved:
Ford racing Dynamic Tokico Damper Set - Struts/Shocks 00-05 Focus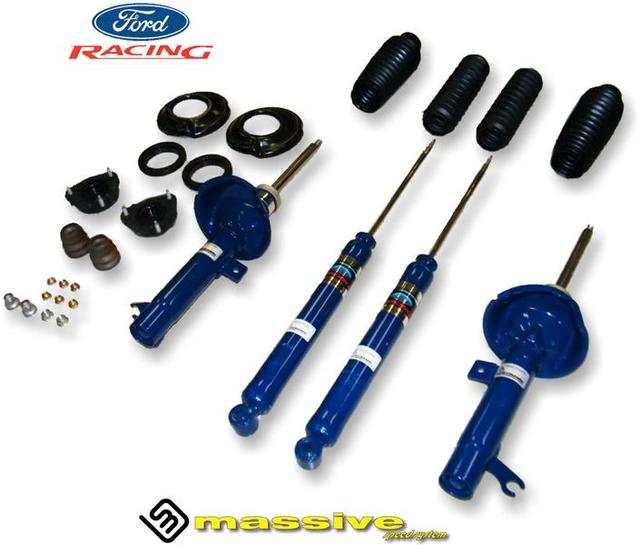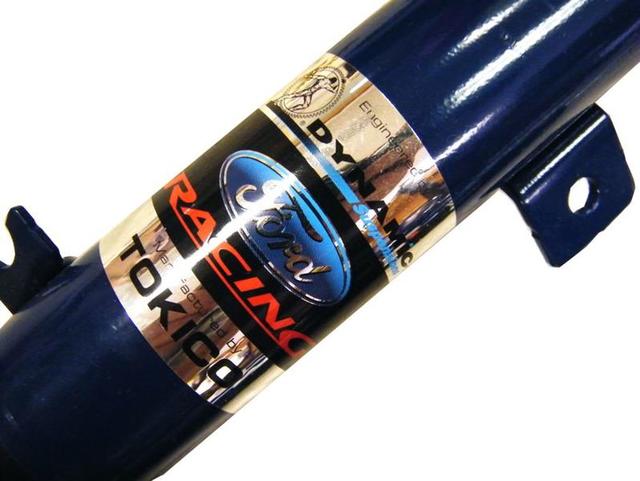 Regularly - $549
99.2 % Heisenberg purity -
TAKE 57% OFF - Your cost $236.07
Ford Racing Dynamic Tokico Damper Set - Struts/Shocks 06-11 Focus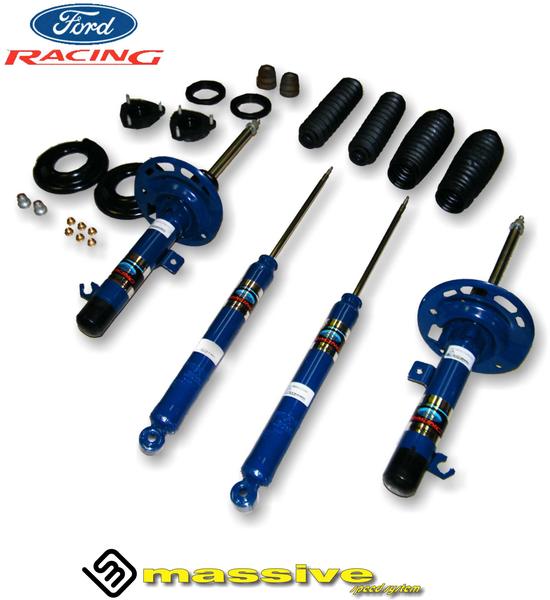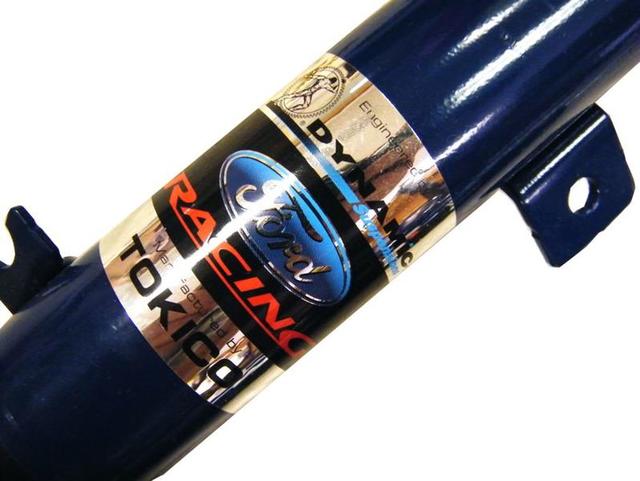 Regularly - $549
What the F@$&%## ?!?!?
TAKE 57% OFF - Your cost $236.07
Ford Racing Spec Focus Performance Lowering Springs 00-05 Focus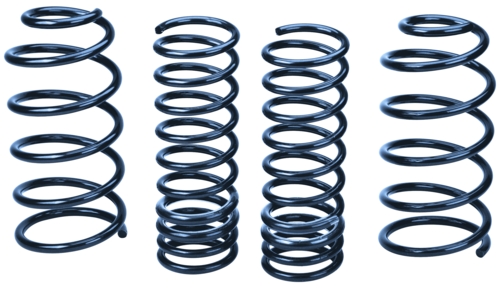 Regularly - $149
SLAP YOU MOMMA
- 30% OFF - $104.30
Ford Racing Spec Focus Performance Lowering Springs 06-11 Focus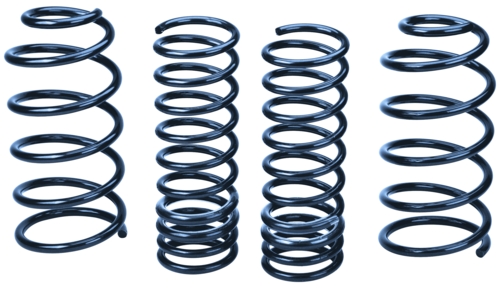 Regularly - $159
Awww hell naw - 30% OFF - $111.30
Massive Speed Quick Struted Assembly service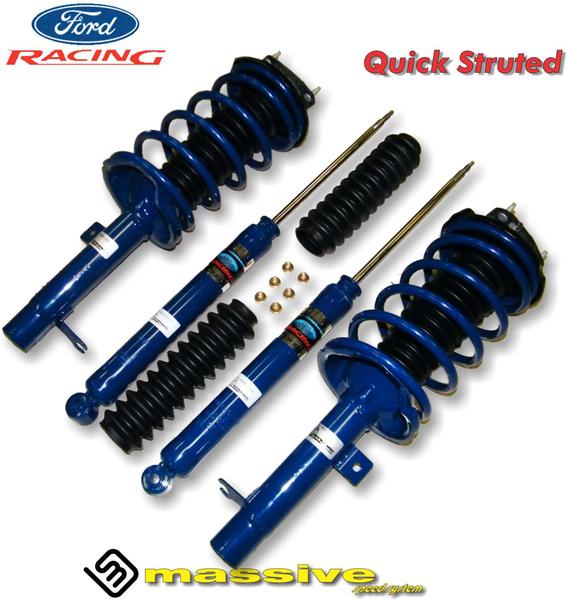 Installs so fast Discovery Channel gives you a show - ONLY $25
Here's a bit about the springs:
FOCUS PERFORMANCE SPRING KIT - Lowers vehicle approximately 1.5". Progressive spring, designed for increased handling and performance. Gives a more aggressive looking stance as well as increased handling dynamics. May cause slightly harsher ride compared to stock springs May require M-5035-ZX3 (rear) and aftermarket camber plates (front) to achieve desired alignment
And the dampers:
Fits 2000-2011 Focus except wagon Tuned for track use. Dynamic strut/shock - same manufacturer as those on the Mustang road race car Kit includes front struts and rear shocks. Also included are front bumper stops, dust boots, lock nuts, spring hats, strut mounts and strut bearings. Manufactured in Japan by Tokico for Dynamic. Note:Some factory fasteners are one time use. Please reference service manual for reuse information and correct torque specifications. May require alignment after installation.The highest in quality race tuned shocks and struts brought to you by Ford Racing and Dynamic.
Bottom line is, we think you'll agree these prices are crazier than Miley Cyrus at an awards ceremony. And of course, THEY WONT LAST. These prices are until current inventory is depleted. If you ever thought about upgrading your suspension, DO IT NOW. This is top quality stuff - no ebay-backyard boogie chinese junk here.
Buy both the springs AND the dampers at the same time, we'll even throw in a Massive T shirt of our choice. Add it up, that's only $347.37 for 06-11 folks, $340.37 for 00-05, for a VERY complete and very fine handling automobile.
Enter code upon checkout EXACTLY as it appears:
HOTDAMP
gets you:
57% OFF FR Dampers
30% OFF FR Springs