Our cam timing tools move like used Jolly Ranchers on a sticky farm - we ship several sets per day.
Too give you hard working folks an worthy upgrade, we've come up with a bit nicer way to ship and maintain your tools.
As you can see, we've got a custom made clear tube (made of PTGE or Polyethylene Terephtalate Glycol in case you were curious) teamed up with some killer Massive Yellow vinyl caps.
The case keeps them all together, fits in a tool box drawer just perfect and the clear wall makes certain your remember whats in there! The high vis yellow will make sure you dont leave them on a car and makes tracking down unscrupulous tool thieves so much easier.
Emblazoned in full Massive Absolute regalia so folks know you use the best. Our tools - AND the case - as usual - are made right here in the USA!
Massive even kept the cost the same. You're welcome! :D
Just $34.57 for the 3 piece kit which times all Zetecs, Duratecs and non-speed MZR's.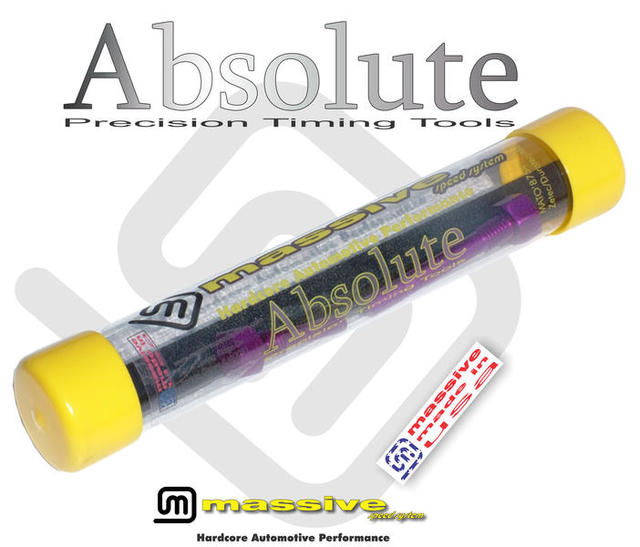 Find 'em
Here