Massive has been offering our Trophy Valve Cover Kits (in various forms) for the Zetec since 2005. Long have the Duratec and SVT owners been left out of the mix.
Finally now in 2011, we can all party together!!!
The Trophy family has grown to include covers for the 00-04 Zetec, the 02-04 SVT and the 03-11 2.0/2.3 Duratec!
Here's what we have to say about them:
Beautiful show finishes!!! Reclaimed aluminum valve covers are fully cleaned, blasted, checked and then powder coated. This coating not only withstands extreme temperature, but also looks great and is impervious to water and other under-hood chemicals. Super easy maintenance, just clean with spray wax and go – no need for time consuming polishing. Kit includes custom made billet aluminum anodized bolt spacers, stainless steel socket head cap screws, high performance Fel-Pro gaskets, new rubber grommets, and custom billet aluminum anodized oil cap. All accessories made by massive in the USA! Installation is simple and should take less than an hour for the average car guy or girl. Some Zetec (non SVT) covers vary slightly. Make a big impression next time you open your hood!!!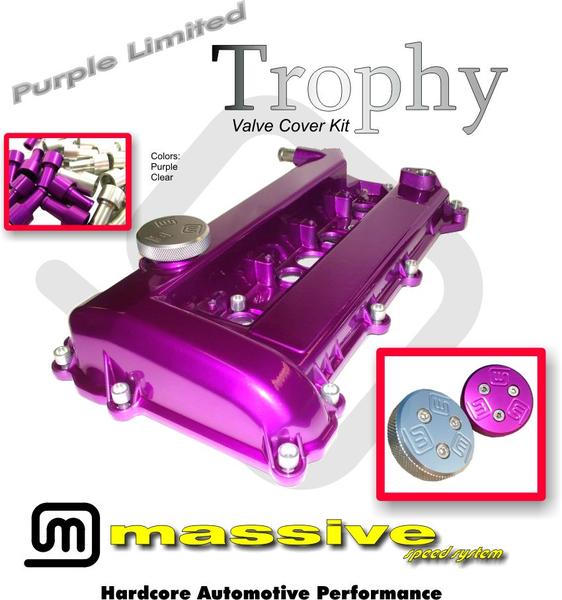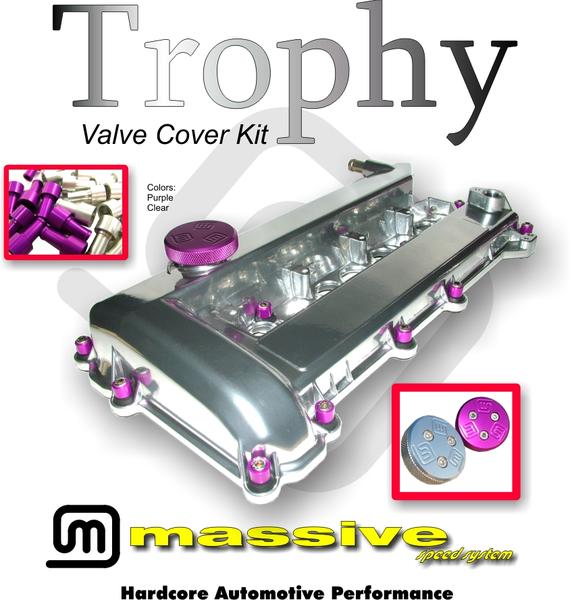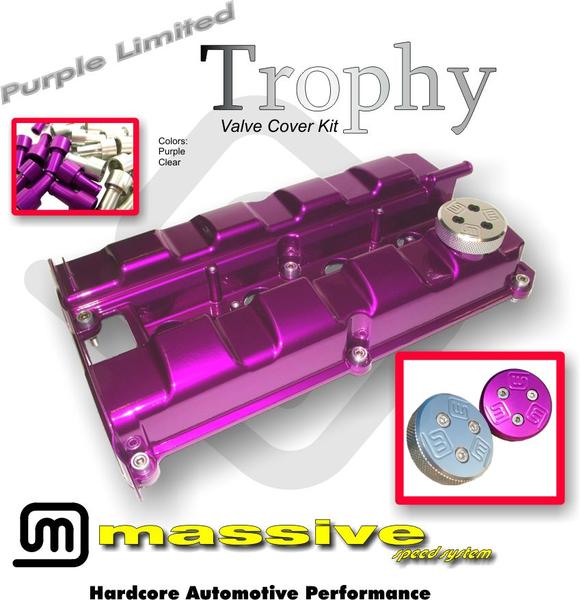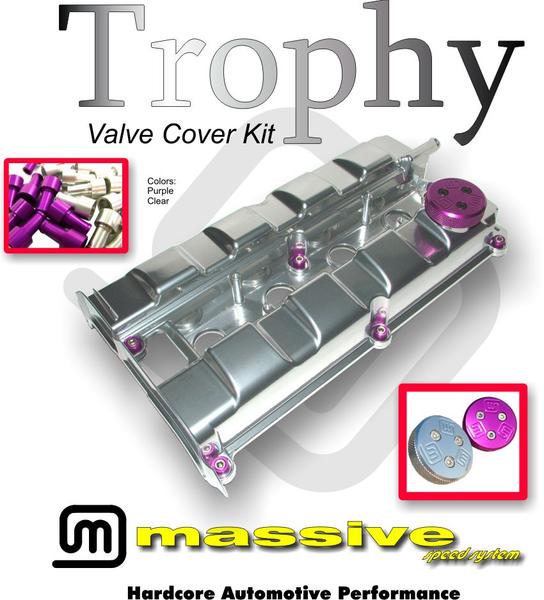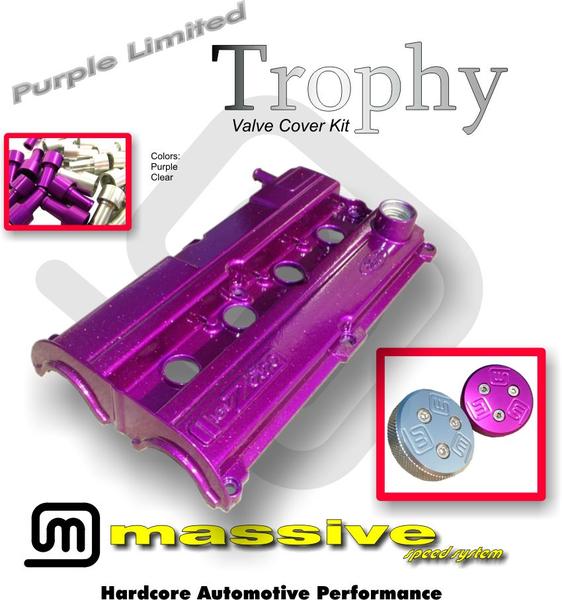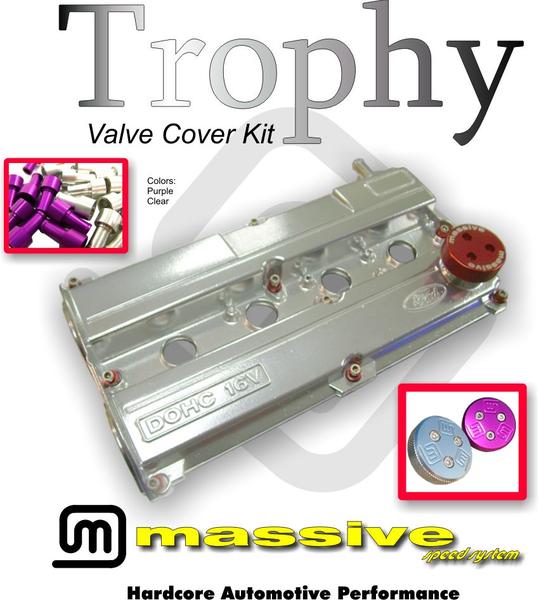 AL spacers and cap available in purple or clear anodized. Still have a very limited numebr of blue and red spacers, call to order. Pricing starts at $209, some covers have core credits available!!!
Custom powder coating in any color and many textures available, $50 surcharge, allow 10-14 business days for process.
Find em
Here
Remember, for a limited time, get a FREE Massive T Shirt with any Massive branded product purchase with coupon code: Shirt!
A few installed photos:
Jen Davis' SVT has been rocking an early one off for the last few years:
Turbo 2.3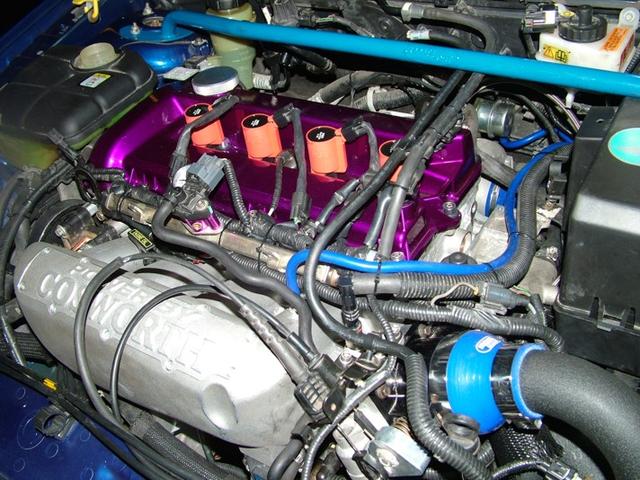 A custom colored turbo 2.3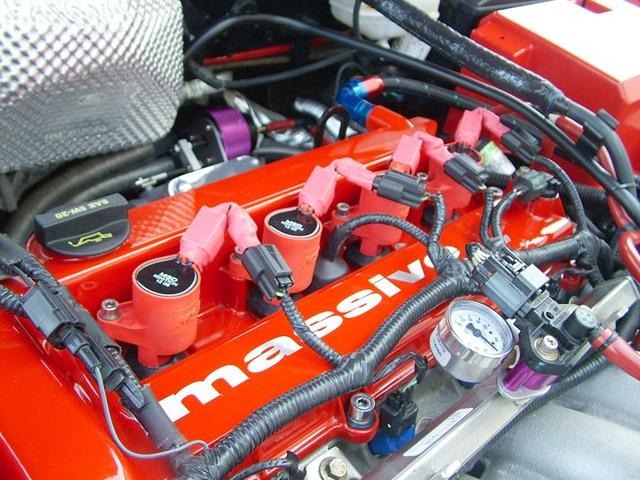 Marlon Irizarry's Focus