When your ready to take a true step above at the autocross, drag strip, avenue or the road course, the choice is simple – the new Massive RaceSpec series Lower Control Arms! Replaced are essentially all flexible components for the best in accurate torque transfer!
Featuring:
Monster 1.0" .120" wall Alloy steel tig welded body will handle ANY power level. Premium powder coated for good looks and long life.
Billet BIG O.D. Custom machined rod end step bushings – Not off the shelf tiny pieces! Dare to compare! HD construction made just for this purpose where rotary motion is most critical but torque loads are great. Wont let your factory stamped steel brackets twist or bend. BIG HP cars will tear lesser pieces to shreds.
True Chome Moly 17,000 lb 5/8" Nylafiber Matrix rod ends offer insane torque capacity, and thier non metallic contact provides isolation from noise while offering superb life and zero lubrication requirements.
Fully adjustable ON CAR for limitless fine tuning.
INCLUDES adjustable full spherical bearing sway bar end links!
Made in house right here in the USA
Available in Massive Signature Purple Pearl -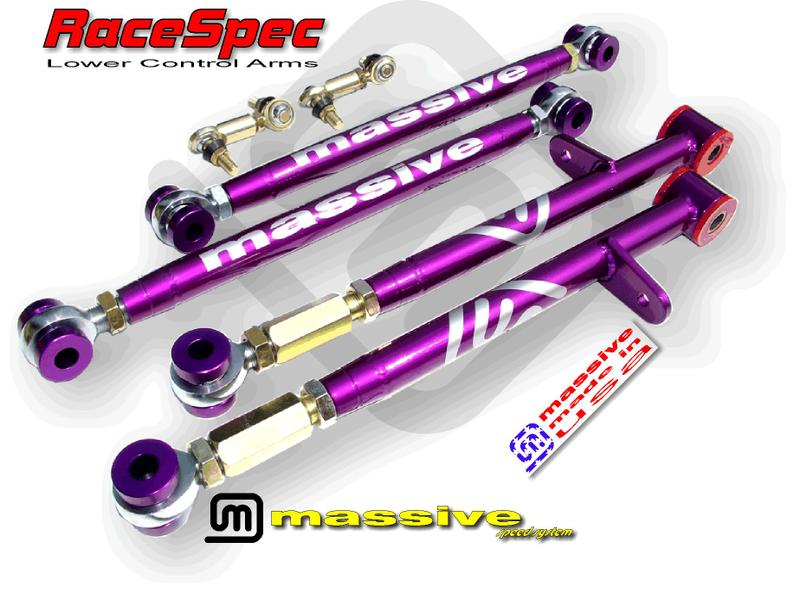 And Victory Grey Metallic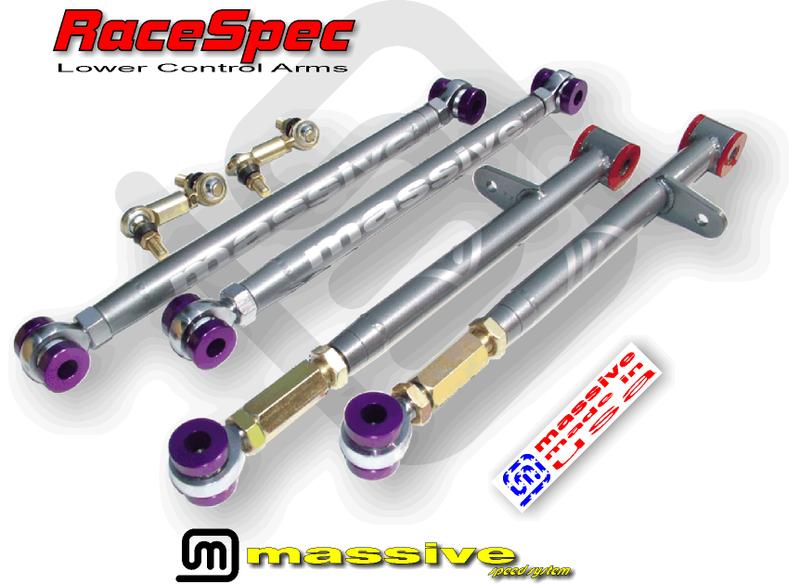 Available for:
02-07 Subaru Impreza, WRX, STi - ALL
MASS'11130.0x - $457.00
Introductory Special !!! Take 10% off til August 16th!
Use coupon code: 2010MSSNEW
Find em
Here