First project for 2010 COMPLETE: European lockset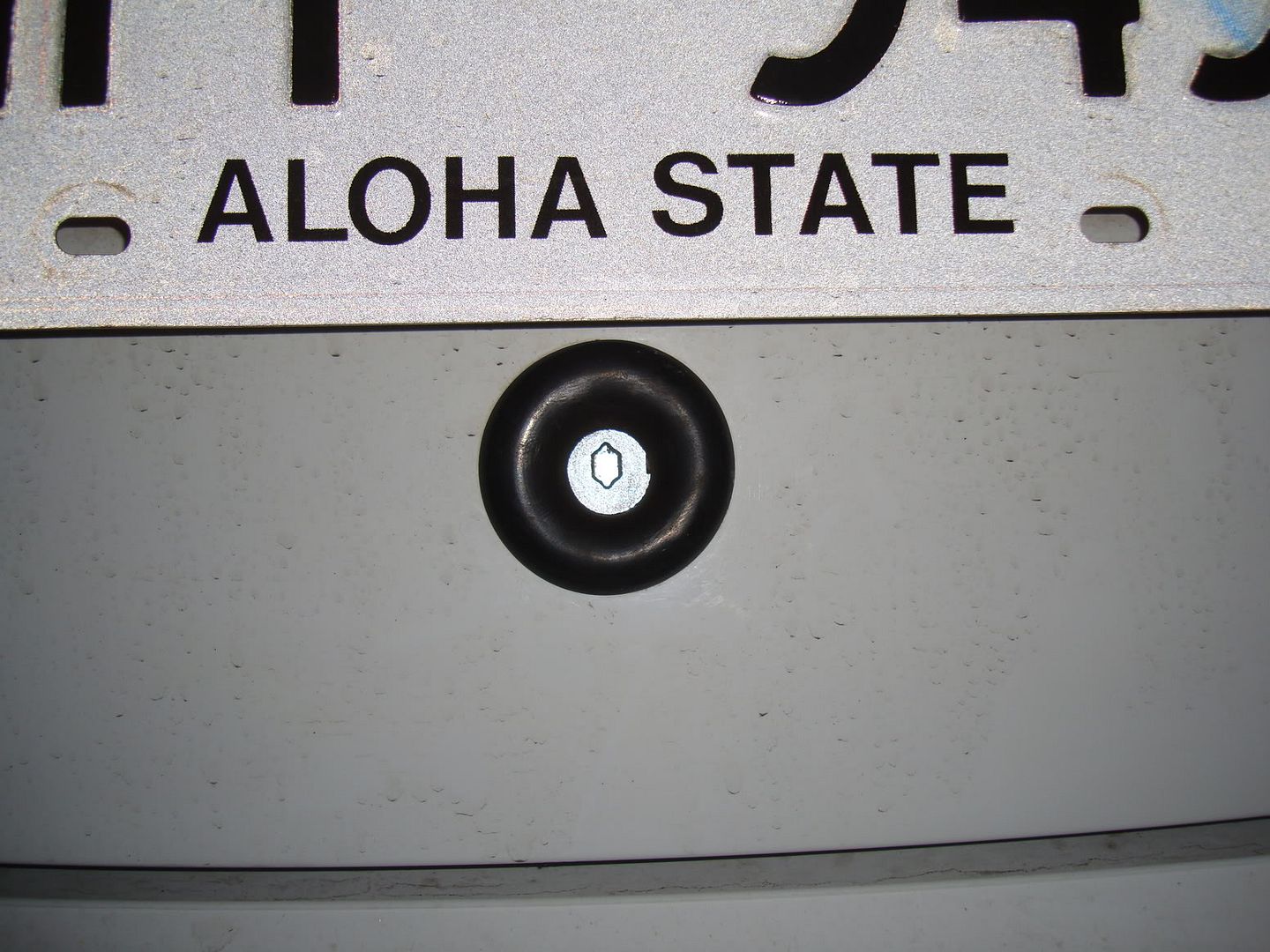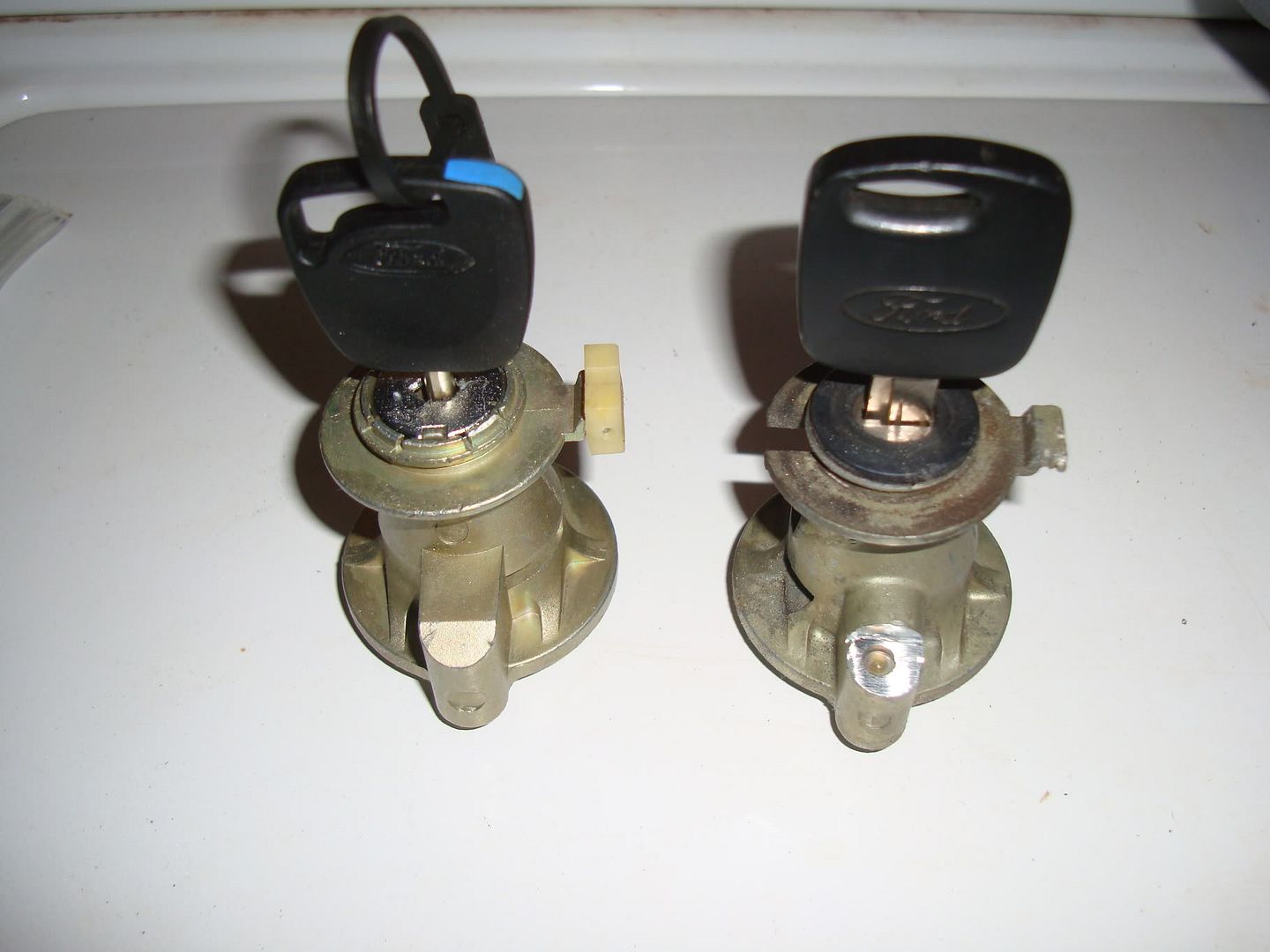 Look how much of a PITA it was to get the old tumbler out. You need to grind down the rib on the cylinder to remove a pin that holds the damn thing firmly to the striker unit!
Sorry Cy forgot to tell you I sold my old locks. BTW is your trunk lock on the bottom-center of your trunklid, or more towards the middle/right? I just found out the hatchback tumbler from my old set may in fact fit older sedans with the trunk keyhole in the middle/right position
= = = = = = = = = = = = = = = = = = = = =
Today I received my replacement headlamp ballast, and my European fuel door!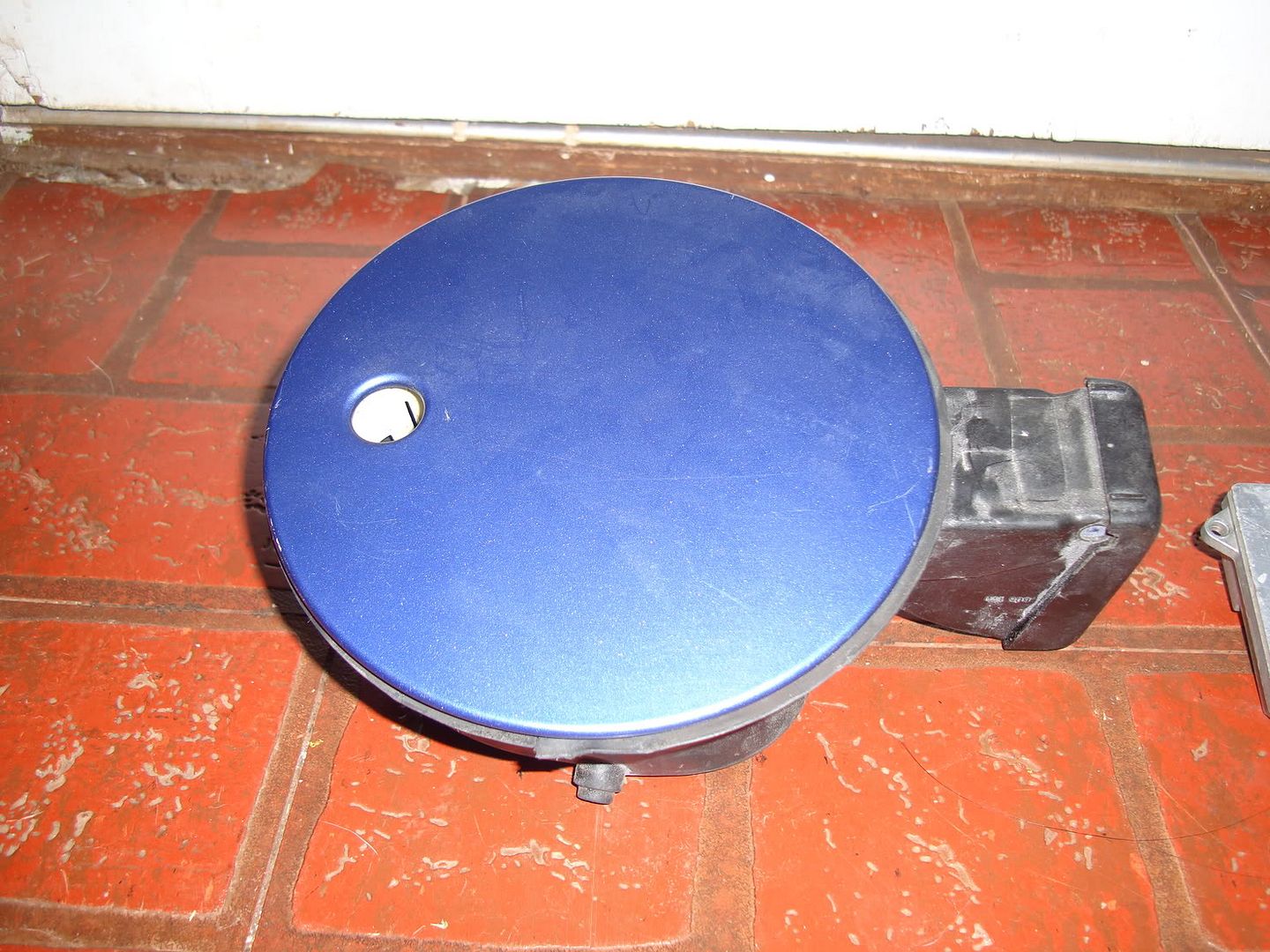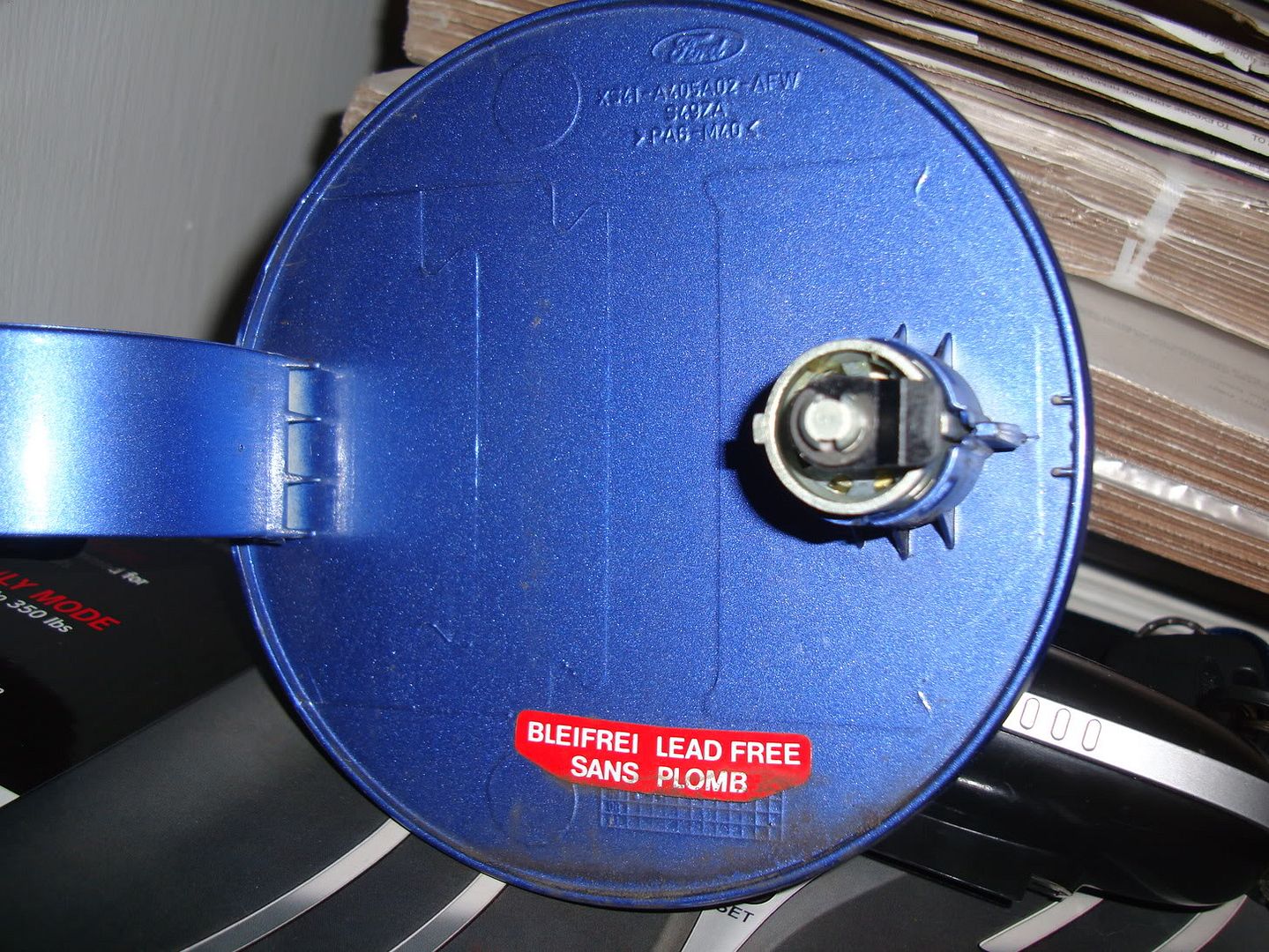 Too bad I couldn't find one in white :(
Next up on my waiting list: European HVAC controls, and of course the European headlamp switch!