aku, if the timing chains need to be replaced on a motor one of 4 things has occured:
1) The chain design was shitty and weak to begin with
2) The car has done a bazillion miles (and needs an engine rebuild anyways)
3) someone took really shitty care of the motor (see note on number 2)
4) someone but ZOMG 80,000,000 HP on it and it revs so fast the chains stretched
I seriously think you're ok. a timing belt is a crap-tastic little service item that works well enough but doesn't require lubrication (also makes adjusting timing easier, makes taking the head of without dropping the motor easier, etc)
timing chains are beefy SOBs, if anything it's the tensioners that would need replacing if all the plastic/teflony stuff wore off (unlikely, would require someone to seriously neglect the motor)
BEHOLD.... CHAINS!!!!!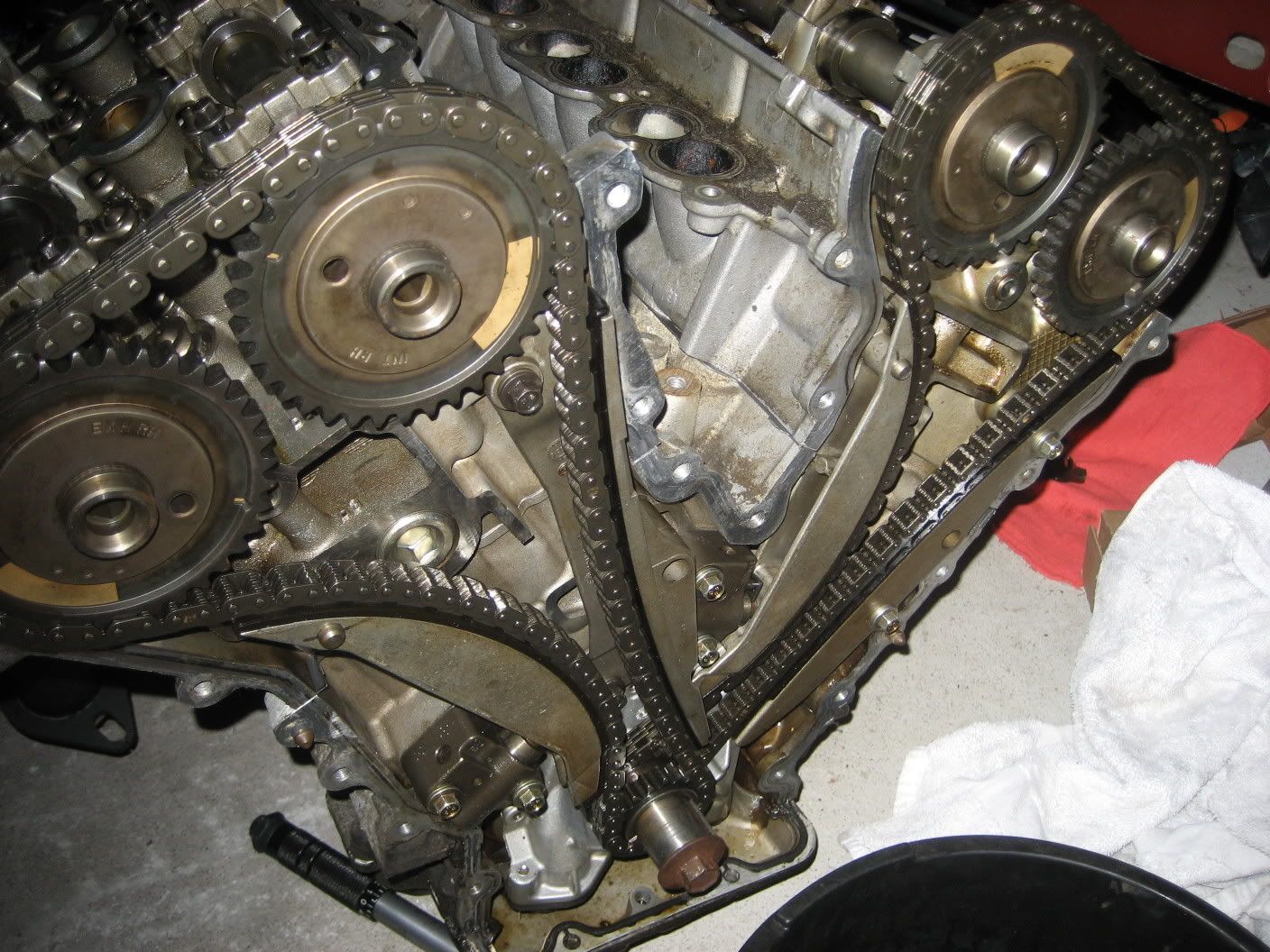 because racecar :P