yelloooow
Thanks Al for your help and use of your lift. Without the lift, this wouldn't have been possible with the crap we went through with the shields.
Swapped downpipes for Miltek high flow downpipes and cats:
3 of the 4 bolts for the heatshields over the stock downpipes stripped immediately upon trying to remove them. Worst. Thing. Ever. Also, two of the bolts for the passenger axle or transaxle boot also stripped. Ended up breaking that off in pieces as well.
I used a friends lift and garage to do this. Swap. It helped tremendously. We spend about 85% of the time with the heat shield removal. The stripped bolts, especially the one on the drivers side closest to the wheel, which you have NO room to cut it off or anything. Reinstallation was a cinch without the shields.
Stockers:
Miltek vs destroyed heatshield: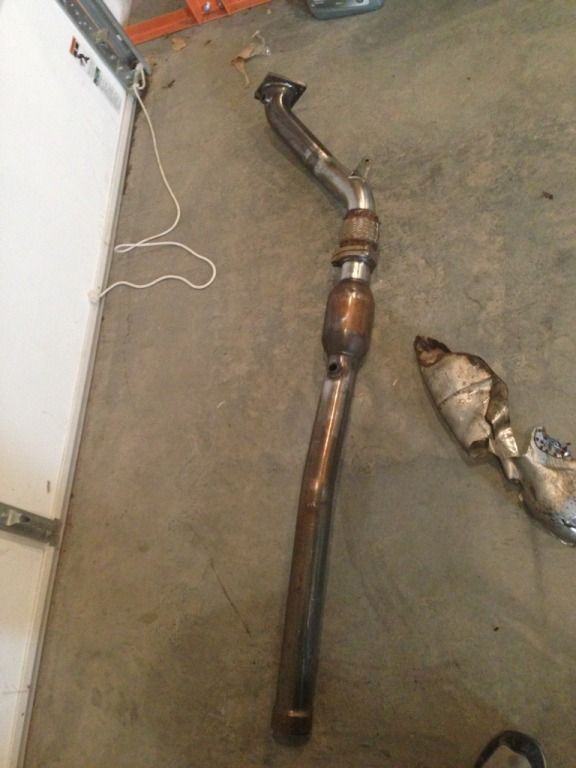 Miltek on the car. Don't mind the wire and crap lol. Car is at the exhaust shop right now getting that fixed.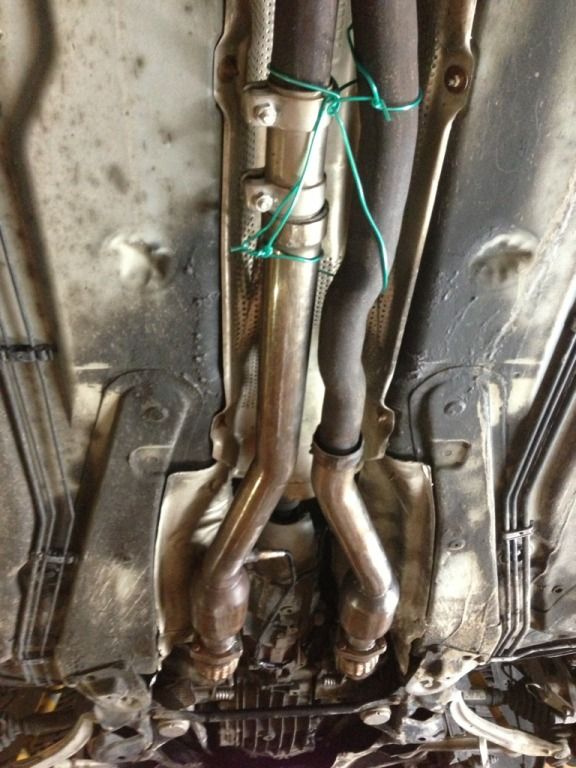 No heatshield put back on.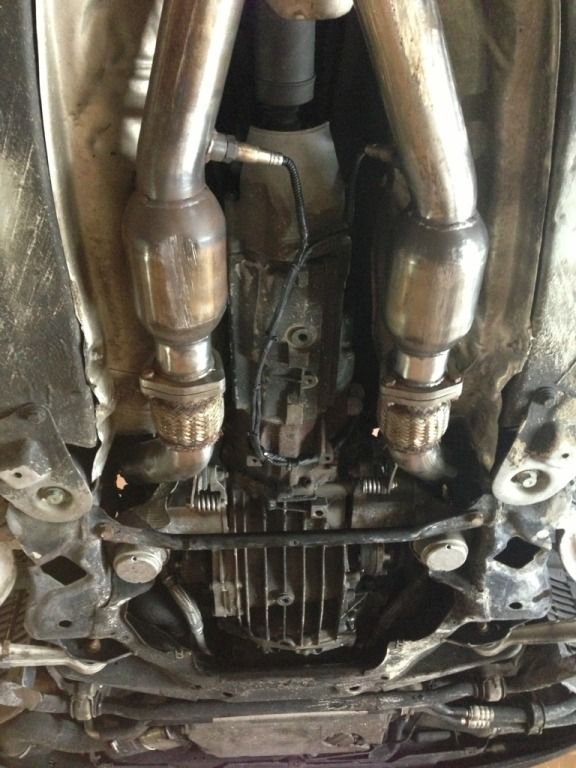 Bastard bolts. These were a pain but EASY with the heat shields off. I spend many, Many hours just taking the shields off:
Since stuff was off, I went ahead and check both K03's for shaft play and they're perfect!