John
Piketon
too many mods to list... but here it goes.......
MODIFICATIONS:
EXTERIOR:
FC shorty antenna
Bullett fuel door
18% tint
Euro upper grill
VIS Carbon Fiber EVO hood
Pirahna emblem..... makes it faster lol
ENGINE DRESS-UP:
INTERIOR:
Triple A piller gauge pod: Boost, AFR, EGT
J&S ultrasafeguard Gauge mounted in dash molding infront of speedo
Oil pressure and fuel pressure gauges in dash above glove box
Steeda Short throw shifter
Ford Racing embroidered floor mats
FC rear shock brace
Greddy Type S boost controller in glove box
J&S UltraSafeGuard mounted to backside of glove box
I.C.E.:
Kicker 10" Competition sub
Planet Audio 400.2 amp
PERFORMANCE:
FC 65mm TB
Prototype aluminum intake manifold from SuperSnailFab
SFP tubular turbo manifold
Garrett GT28RS duel ball bearing turbo w/water cooling
2.5" downpipe.. wraped with heat tape and turbo blanket
Focus Power charge piping, intercooler, and custom MAF
Tial 38mm wastegate vented to atmosphere
Greddy type S BOV vented to atmosphere
50# flow matched injectors
Quaife ATB Differential
Fidanza 12.5# aluminum flywheel
ClutchMasters Stage 4 kit
FJO wideband O2 setup
Trubendz 3" cat-back with Borla Muffler
FC ORP
Focus Power VCT Eliminator
Esslinger cam gears
SnowPerformance Stage 2 Methanol injection
SUSPENSION:
FRPP/Multimatic suspension kit
Eibach 25mm rear bar
F2 Focus adjustable front endlinks
WHEELS, TIRES & BRAKES:
EBC Green pads front and rear
Black Euro wheels
I'm POSITIVE there's more that I haven't listed...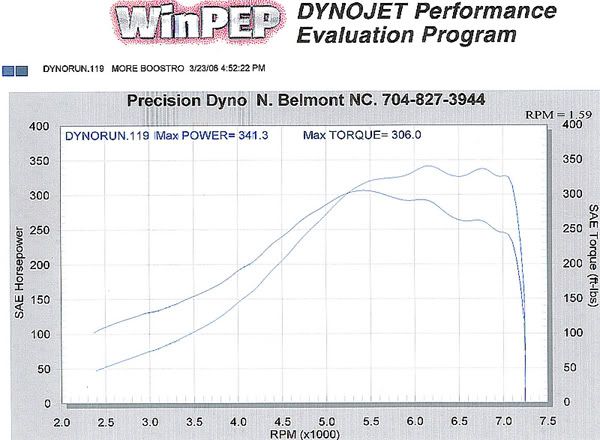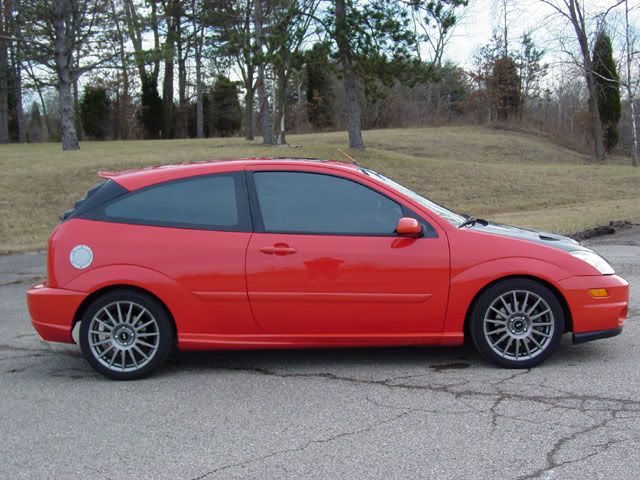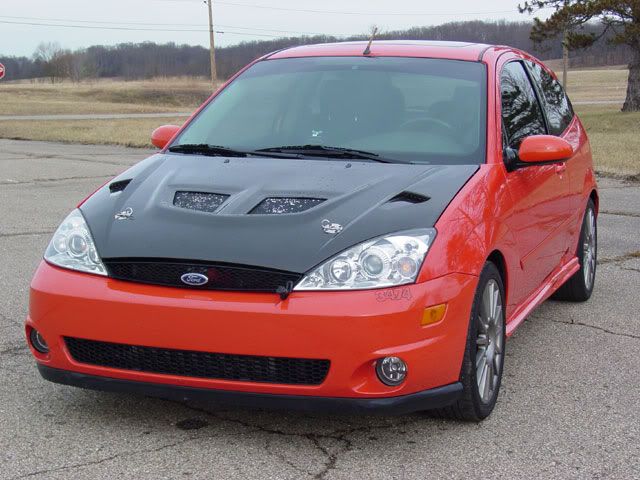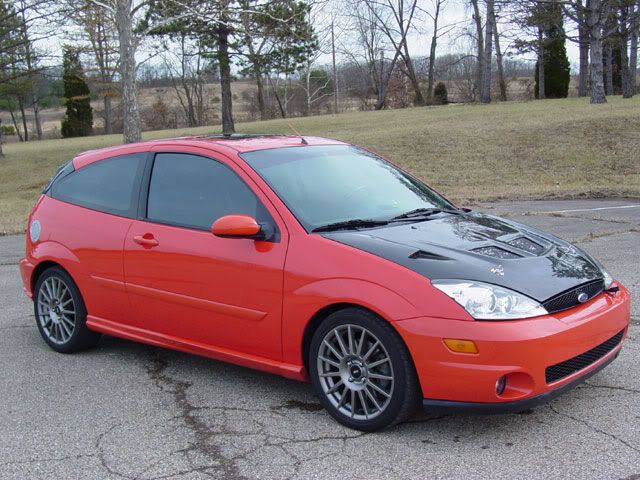 Those pic are a little old, I have black wheels now and it looks a little cleaner.