Dirty Floor and Crappy Rice mats... (Cause of the brake fluid.. I didnt bother to vacume and I put rubbermats down to protect the carpet...?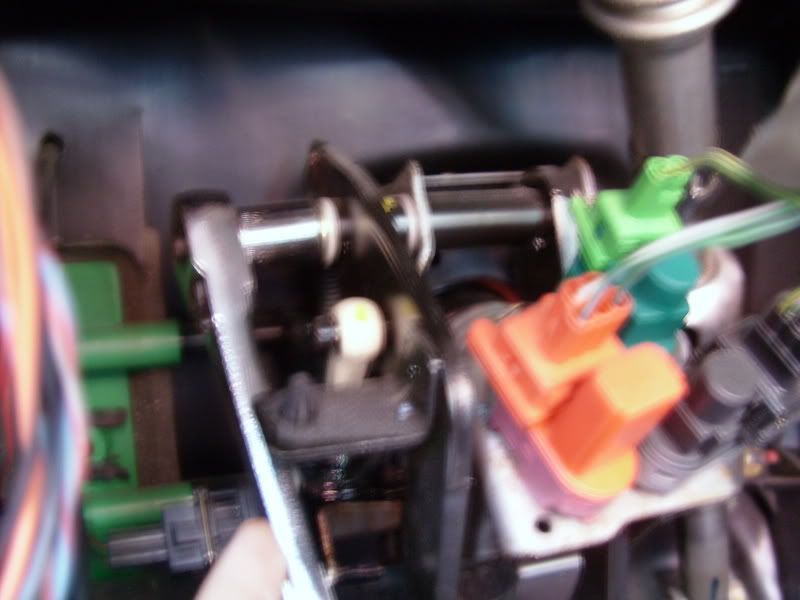 Take off the Clutch Peddle because it makes it so Much easier...
No more Clutch..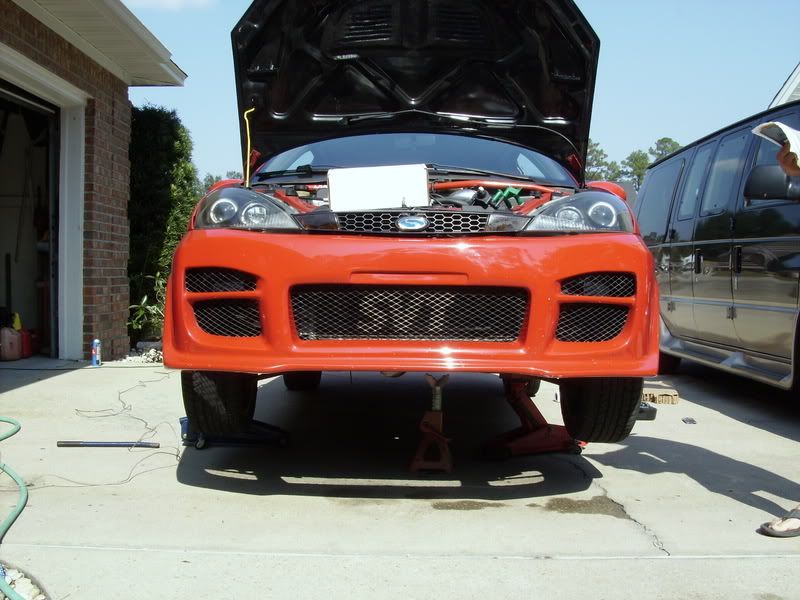 Jack up the car.. and Make sure you use jack stands...
I wasnt done jacking the car up in this Picture...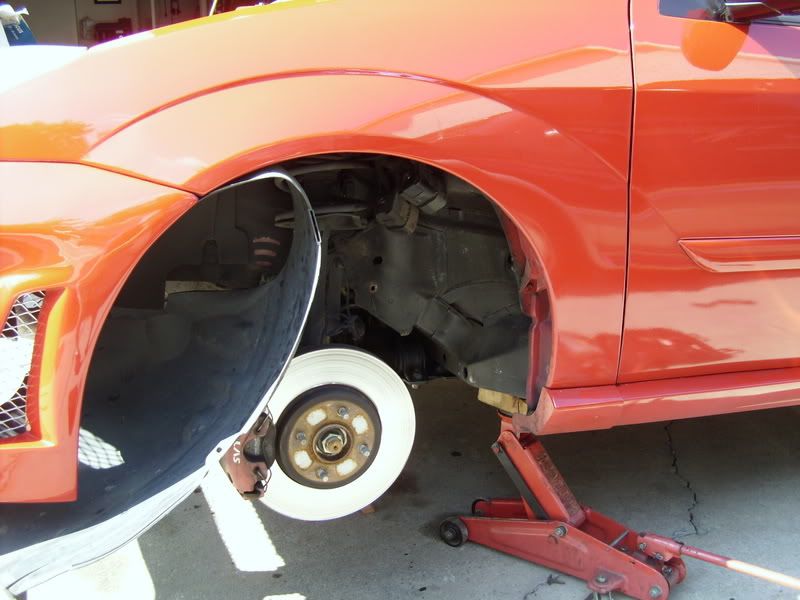 Its Alot Easier if you fold back the wheel Liner and take off the clutch lines from a hole in your wheel well... Its to much of a pain to mess with your brake cylinder...
Heres the Hole... Both hydrologic lines are right there..
HINT: When ever you are reinstalling the pins tie a string around them so when you drop them you wont lose them