I finally got around to preemptively replacing my new ignition cylinder, as I will be taking a couple of road trips this summer and don't want to encounter Murphy's Law on some remote country highway.
To recap the cylinder differences, here's a before-and-after pic: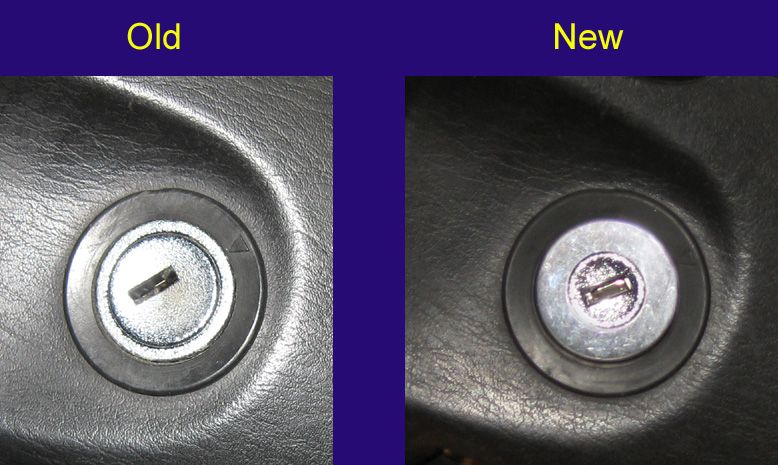 The first step is to remove the dashboard kickplate, and then remove the lower shroud from the steering column. That provides full access to the PATS, which is straightforward to remove: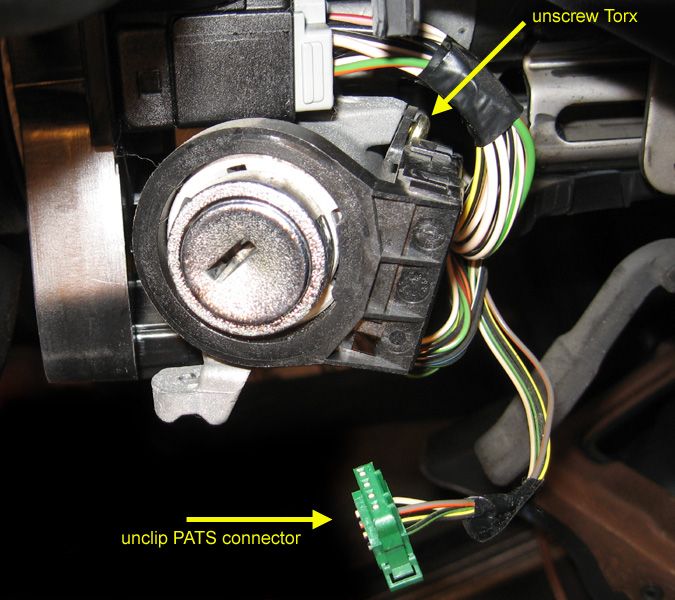 (The PATS and shroud utilize T20 Torx screws and the kickplate utilizes bolts.)
After the PATS is removed, the old cylinder can be easily slid out by inserting the key and turning to the ACC position, and then applying pressure to the bevelled retainer pin using a slender screwdriver or punch: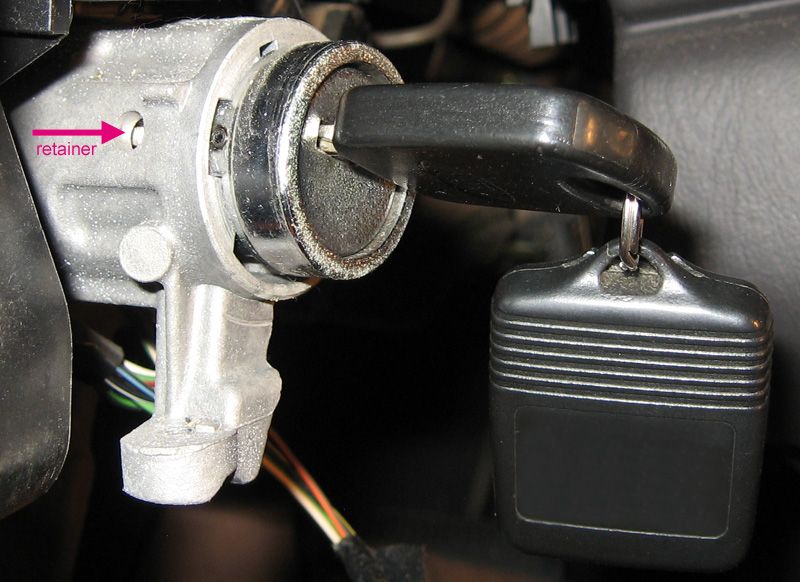 Installation of the new cylinder is the reverse procedure (although obviously no need to fiddle with the retainer pin). It bears repeating that the battery should be disconnected prior to starting this job.