I saw a flyer on the parts-desk at work for a "free lunch" for local techs at the nearest NAPA auto parts, so me being
thrifty
; I headed down to investigate. They had an SKF Bearings truck/display and representative there to give the folks that showed up a little rundown on his stuff.
Turns out SKF is the company that supplies FMC with the stock bearings in the majority of their line-up; and a large number of other major manufacturer's use their stuff too! Imagine my surprise, as I'm trying to get my car worked out...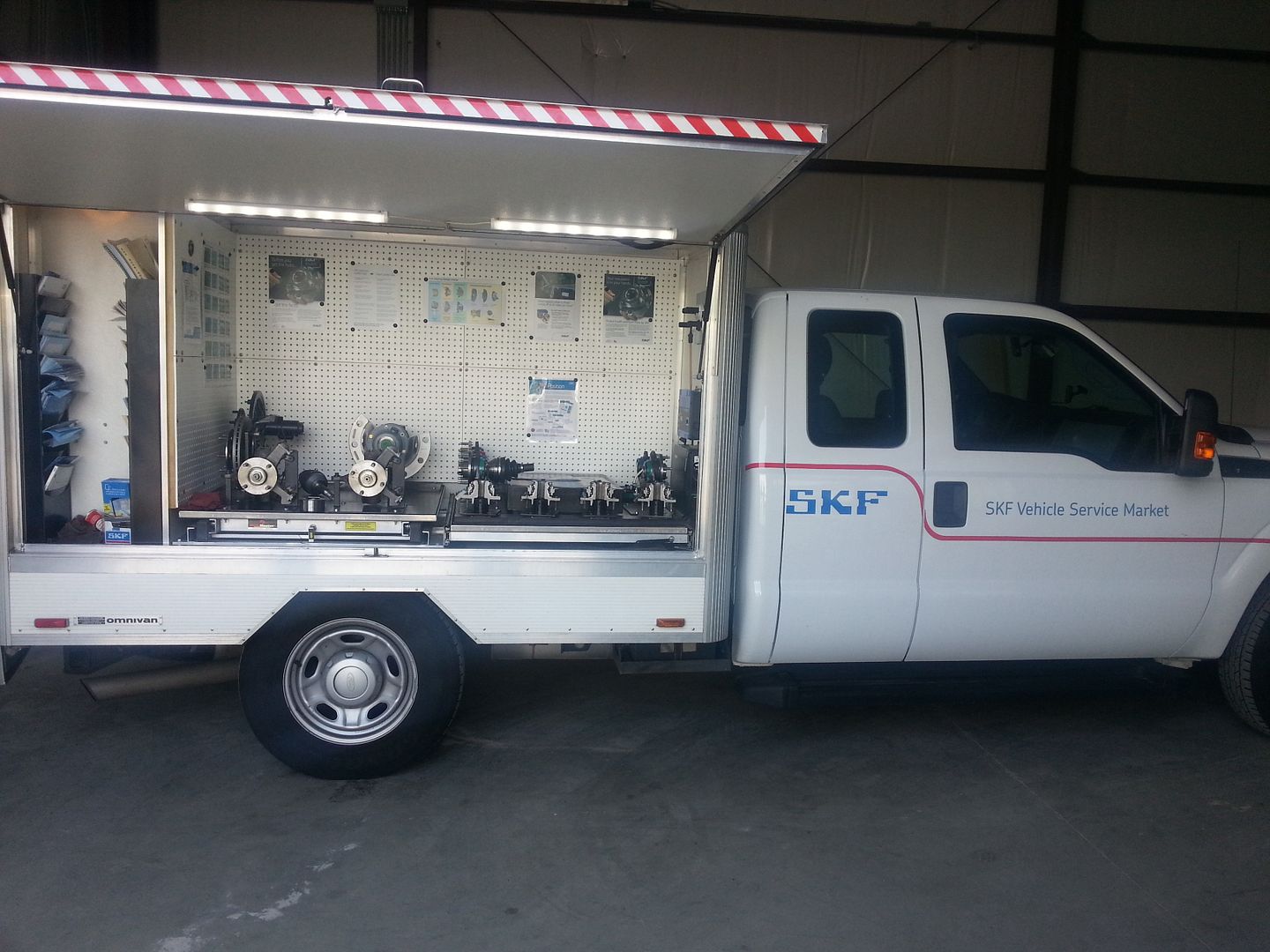 So with my need for a new bearing and sensor, I enjoyed a lil bit 'o' bbq while the gents from SKF went through their pitch: and I recognized one of the items in their display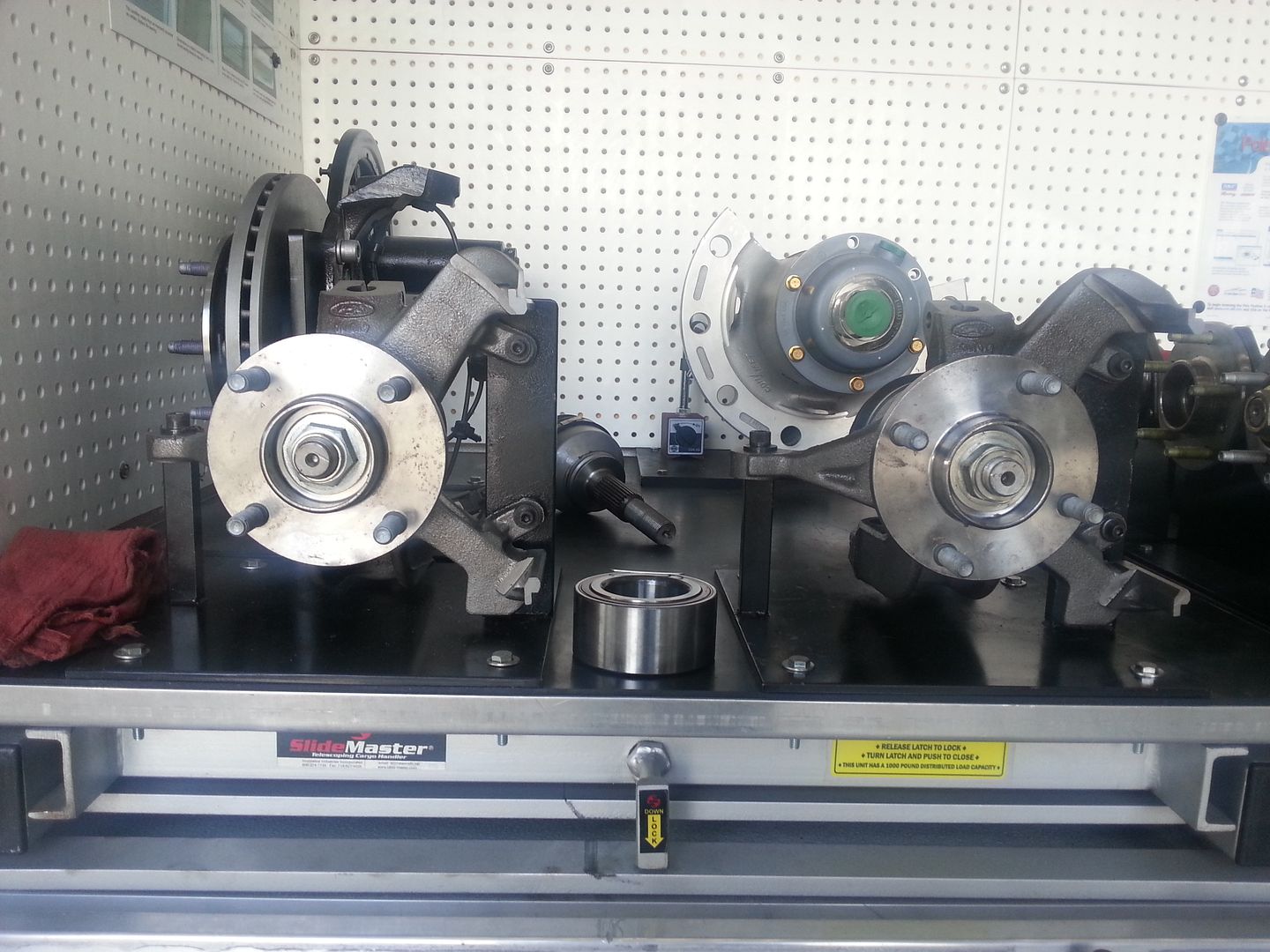 I got ten hard-ass years worth of driving on these bearings before one decided to crap the bed on me, and with FR13 closing in
real fast
now; this was a Godsend! A little bit more info to bolster my confidence and tips on why this bearing going bad could be contributing to such mushy pedal-feel.
I'll put any work-pics on here as I get my ess-eych together and tear the knuckle and bearing from the car!