A lot of electrical problems? Here I am thinking that ain't bad for a used car! Coming to this from having several jeeps with all the typical and notorious electrical problems.... I'm used to keeping a fire extinguisher on hand ;)
Anyway, I got a pretty good deal on the car, so I'm not totally upset about the issues... Yet. $5000 for a 2006 with 68k miles and one owner. I guess the car had sat for a little last year after they had bought a new car. - side question- would you recommend running some injectors cleaner through it for a tank if the gas was old?
Yes, checked all the fuses first thing I noticed the problems. It's a 5 Speed, the auto parts store was mentioning a neutral safety switch- could that be the problem?
I bought the car, checked all the other lighting, forgot the check the reverse lights. The blinker thing didn't start until I'd been driving for a few hours and 100 miles later. Like I said about that though, it isn't making the turn signal light up outside of the car, just on the dash. Which leads me to believe its something in the wiring system directly related to the dash light indicator in the column or dash? It definitely happening as a result of road vibration. Could it be something as silly as a bad relay?
Here is the broken cruise cable (look to the right and up from the accelerator cable)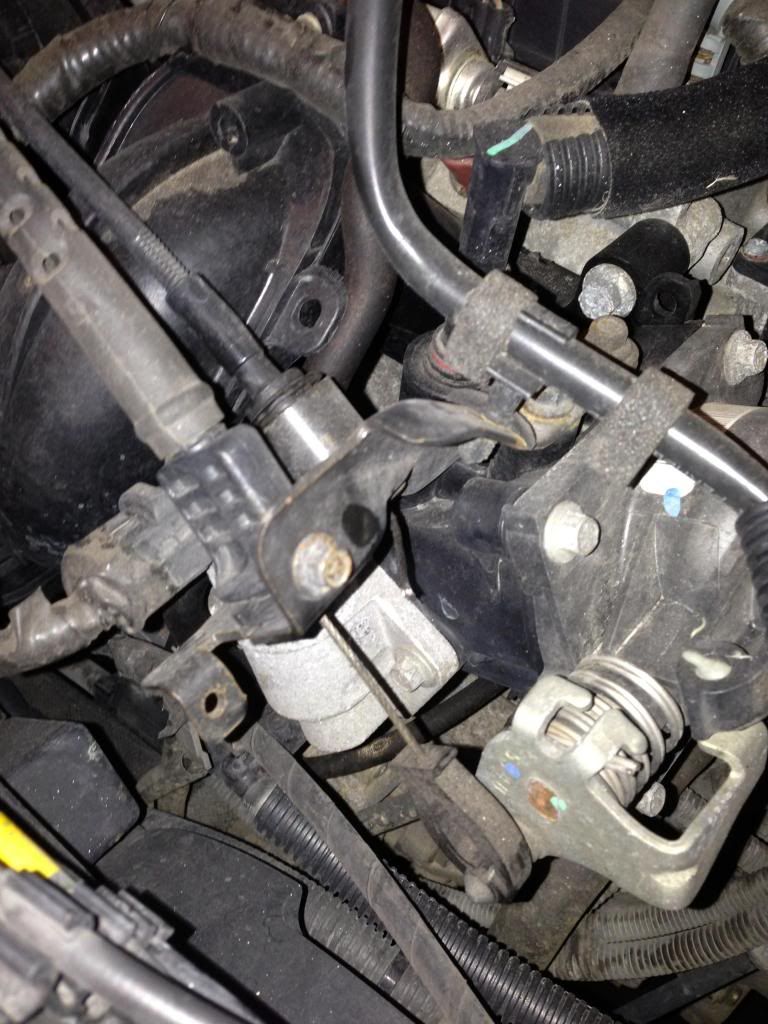 Thank you for your help so far! I'm going to go try the cruise control diagnosis someone had written up on the forum and see if the system thinks it has any electrical faults aside from the mechanical one.
Also, I plan to make a trip to ford soonish and see what they have to say seeing the problems in person; but it will have to wait a payday :)