Hello everyone,
I have a 2004 Ford Focus ZTS. For while now, the button to activate the air condition has not been working correctly. So you have somewhat of an idea what is going on, this is what the control panel looks like.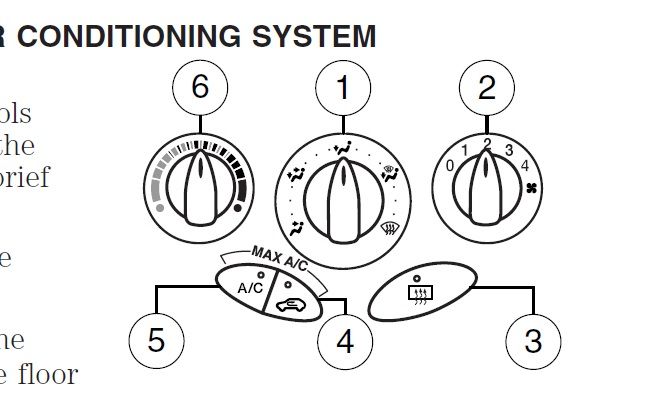 The button that is not working correctly is button 5. For a long time, (I was told, at least) that you had to press the button multiple times to get it to work. Over time, you had to press it more and more. Now, the button is just stuck "on" and you cannot turn it off.
Personally, I think the button itself is the problem (as opposed to something else keeping the AC on). Do you all agree?
Before I go ahead and take everything apart to be able to get to the button, are they generally easy enough to get to? What kind of part would I need?
Thank you for all your help.