So I've had a coolant leak recently and decided to change out my Thermostat Housing (pictured is the old one). The car had overheated a little bit, nothing major, temperature guage never made it all the way to the right, but today when I went to change out the housing, I noticed an odd brown line on the underside of the hood (also pictured), like its been "spitting" up from above the serpentine belt system.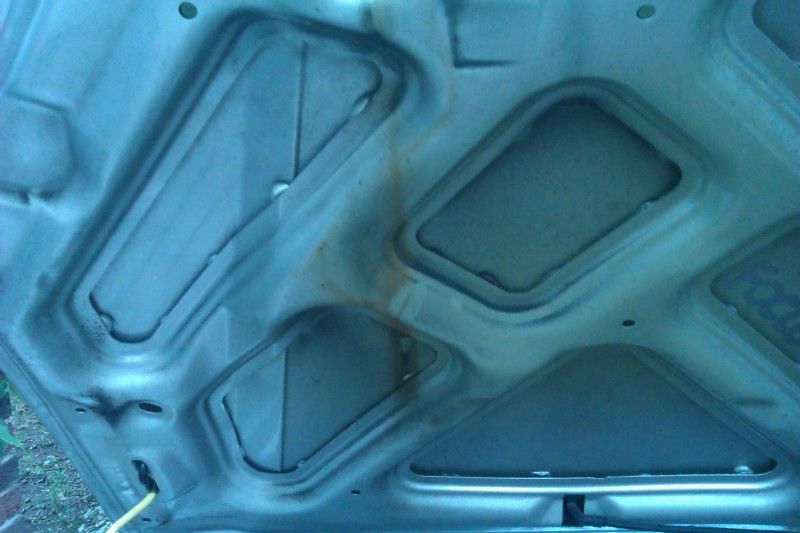 So I finish changing the Thermostat housing out and put new coolant in the car. You can see where I spilled a little on the side there pouring it in. Start the car and check. No leaks that I can tell, but I am still feeling a little moisure in the air. Put my hand above the serpentine belt (where the arrows are in the picture), and I am feeling "spitting", not much but if I hold my hand there for a few minutes, my hand has little droplets on it.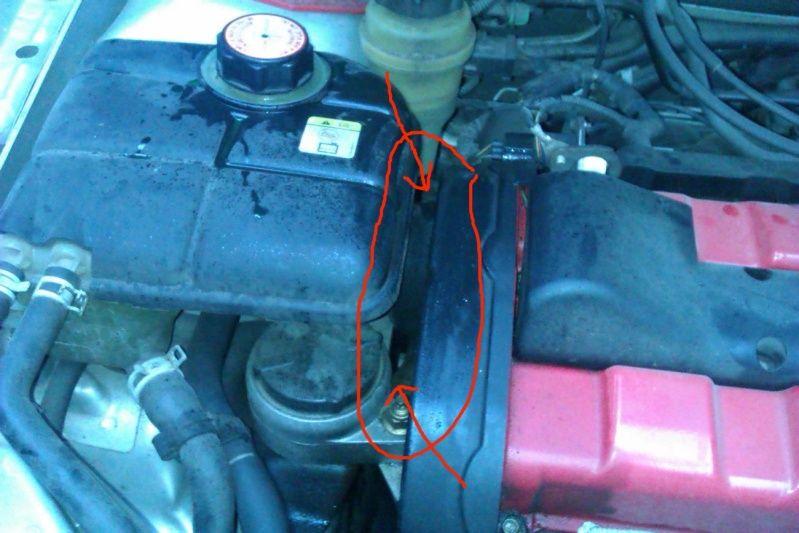 Now its been raining the last couple of days, so it could have just been wet, or perhaps the coolant I put in leaked on the belt and was splashing back, but the line on the underside of the hood makes me wonder. Any thoughts?