I "ALMOST" bought the MC part before reading this thread - the OEM lasted at least 125,000 miles.
One thing I found interesting, there have been several re-designs of this part.
Here is a Hayden 5557: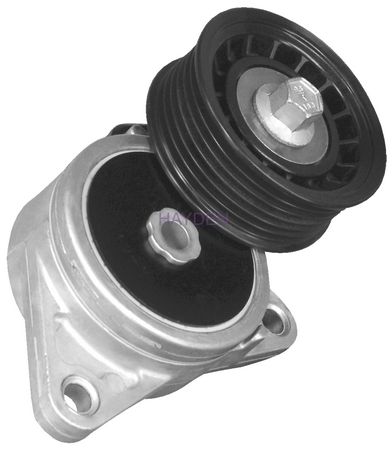 I think MC originally had a similar design - Gates makes a pretty big deal of saying how the flat torsion spring is a poor design and the helical spring is better.
Here is a MC BT106 similar to my part that failed: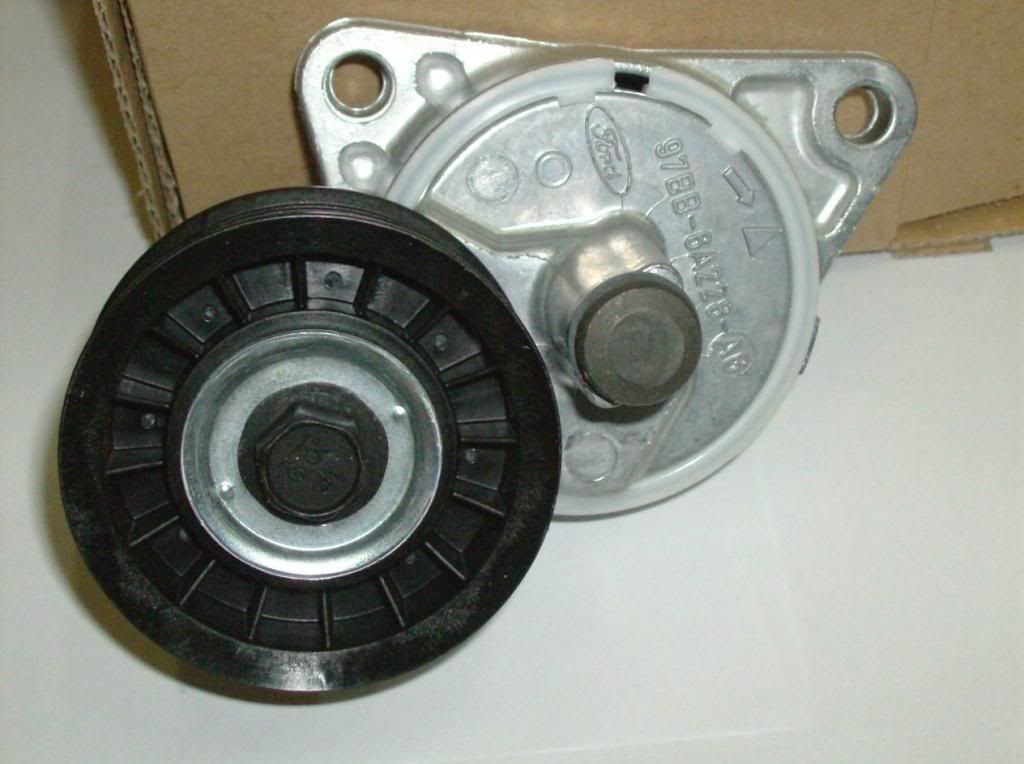 It DOES use the helical spring, but notice the white nylon ring around the outside of the tensioner - that is the part that failed for me - it cracked and then came out of its guide, causing the tensioner to bind.
This is the Gates 38188 that I used: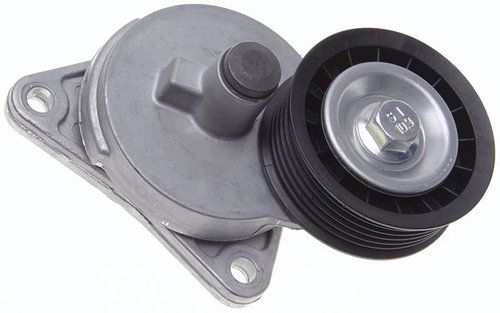 It is similar to the Motorcraft design - but notice how the rotating assembly covers the nylon insert (if it uses one). I have to think this does a better job keeping dust and grime out of the mechanism.
(Pricing is odd too - the Gates is actually the least expensive and the Hayden or similar designs are the most expensive, even though quality seems to go the other way (too early to say that conclusively, though)).
Amc49 - Do you see any problem with the way I re-installed the engine mount (i.e. basically I torqued the nut/stud assembly on the engine side, rather than installing the studs and torquing down the nuts)?
Thanks!