Thx for the advice whynot.
After carefully measuring the bad journal again, I'm not sure what I did wrong the first time, it is almost exactly .010 undersize. Which is the same as .25mm undersize.
So I carefully sanded the undersize journal with some strips of 80 grit then 200 grit sandpaper, sanding an equal number of strokes at 4 positions by turning the crank 90 degrees.
I ordered 1 .25mm undersize bearing and 3 normal ones.
I'm going to try changing out the bearings putting a fresh filter on, putting some old mismatched 10-40 oil with a lil Kreen or kerosene, running it for a few min to flush it, then dumping that oil and filter and putting in fresh 5-30 (I'm thinking the heavier then stock 5-20 oil will cause it rev slower and oil more) synthetic and filter.
Good Journal:
Bad Journal after sanding .010 undersized: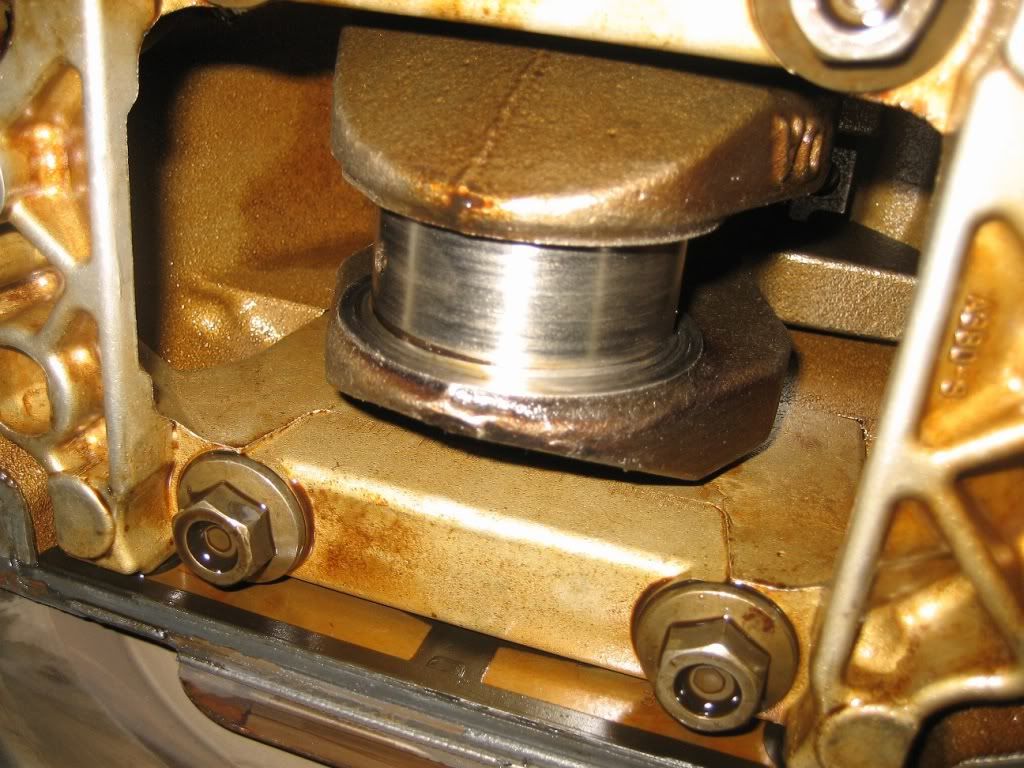 Strips of sandpaper used: