Finished it up today.
Didn't like how shinny the drain plug was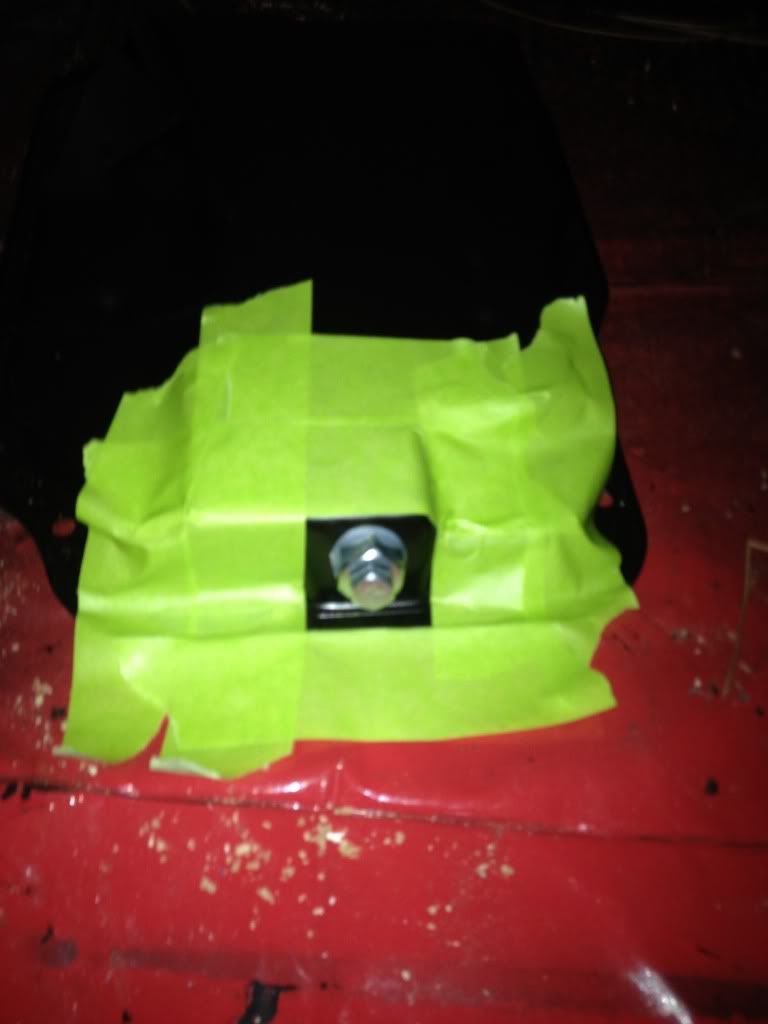 So I fixed it. :)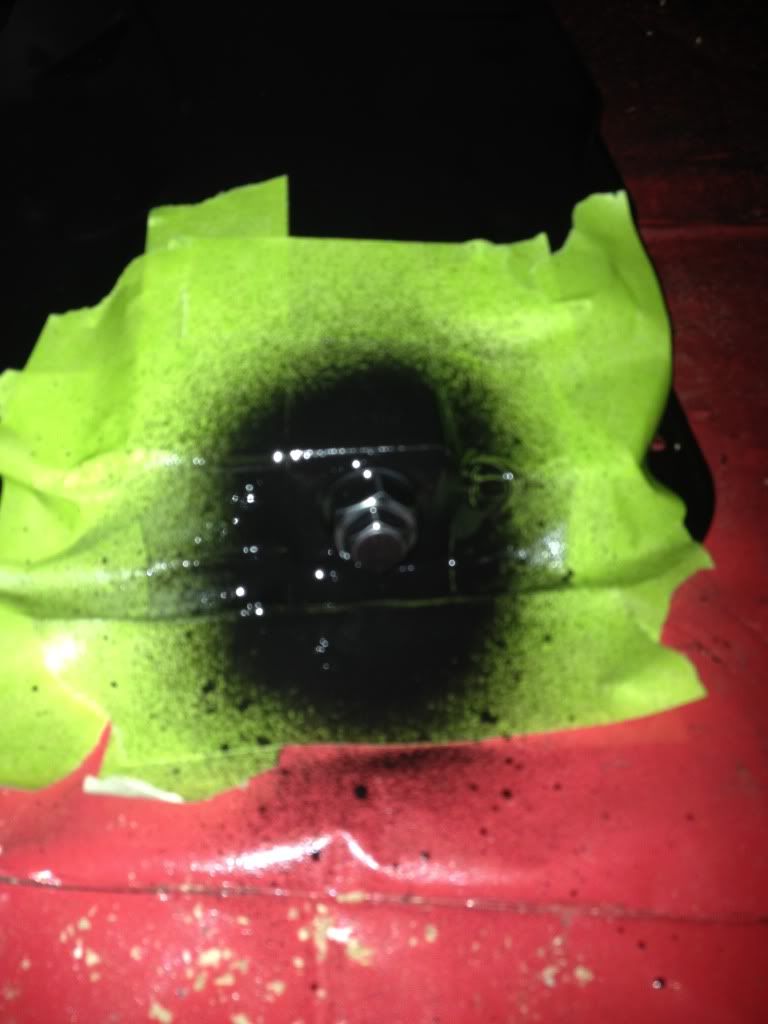 If you've never dropped a pan before, it is a heck of a lot easier to leave a few of the bolts loose at the top. That way when you get it loose, it pours right into the pan.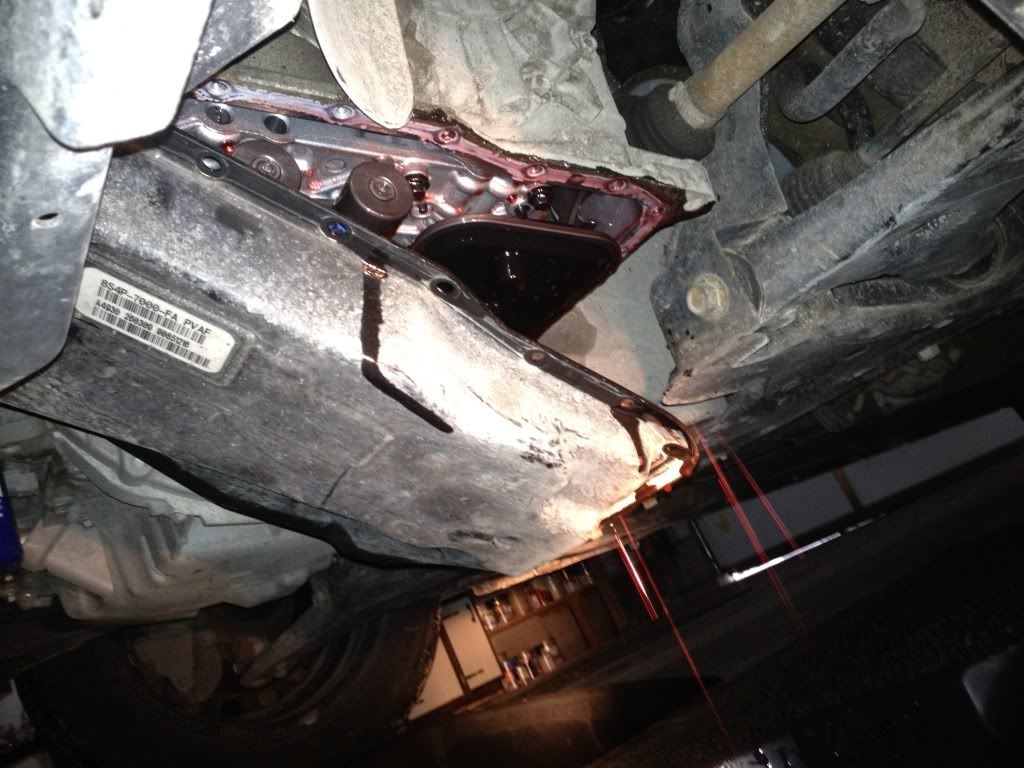 New and old: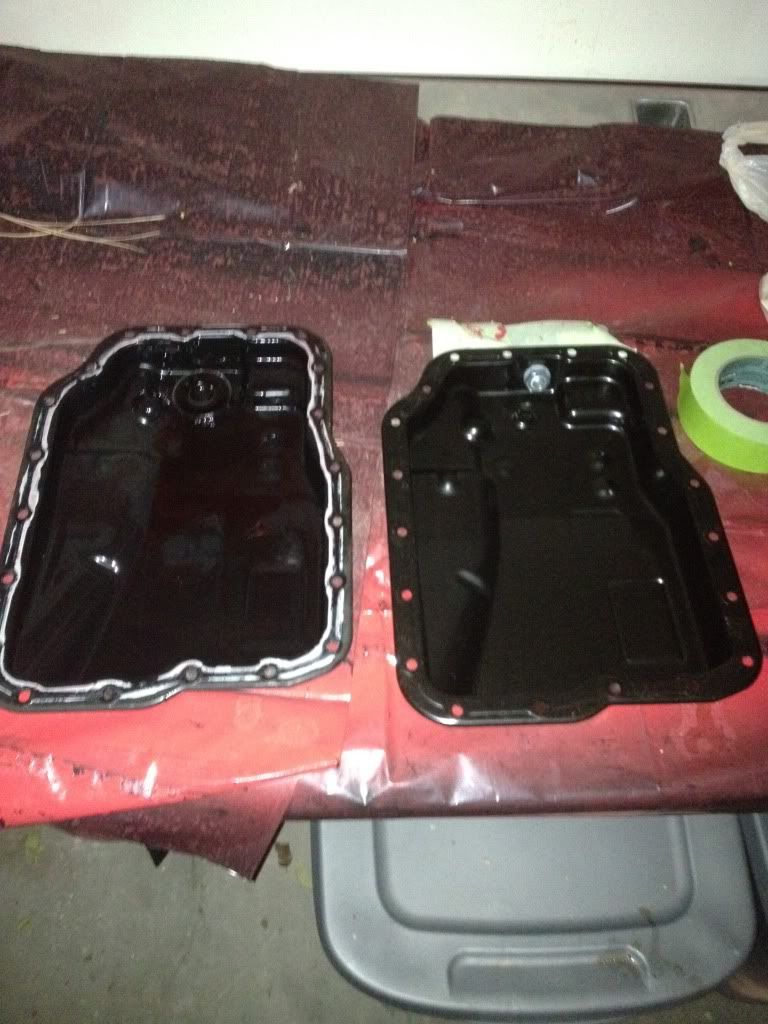 Ready to go back in: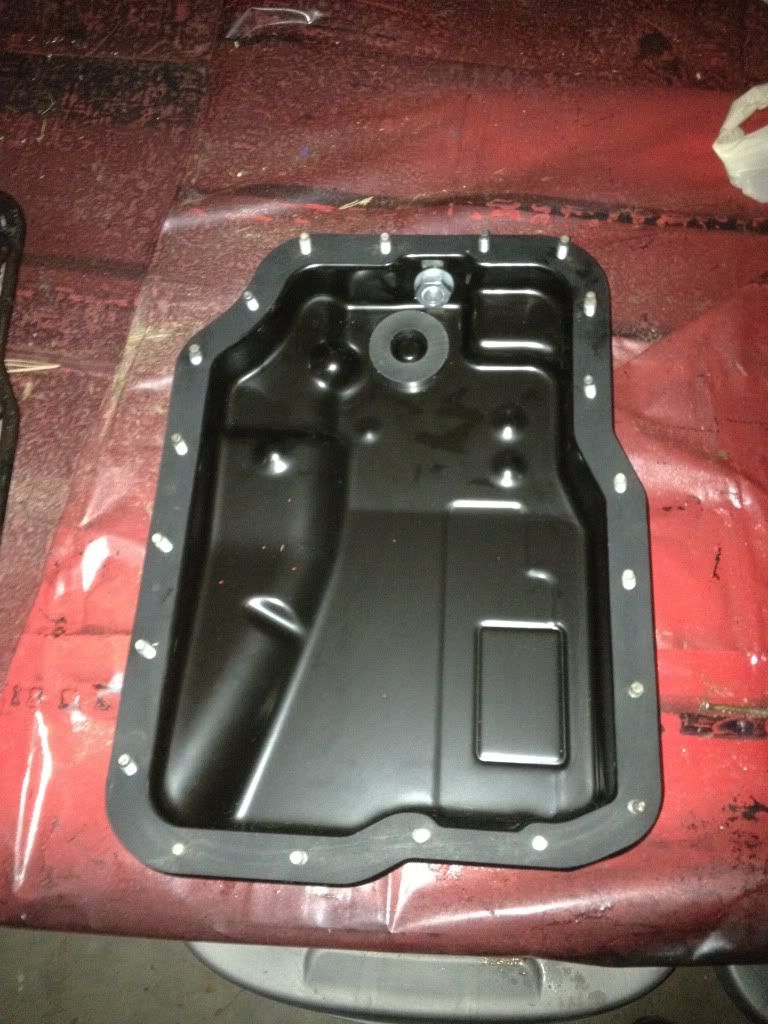 I always use a razor to clean up the mounting surface. Have to be VERY careful not to scratch the surface though. :)
And back up and ready to go. Tighten everything hand tight, then go through and do alternating sides (like you do when you torque down your tires, for example.)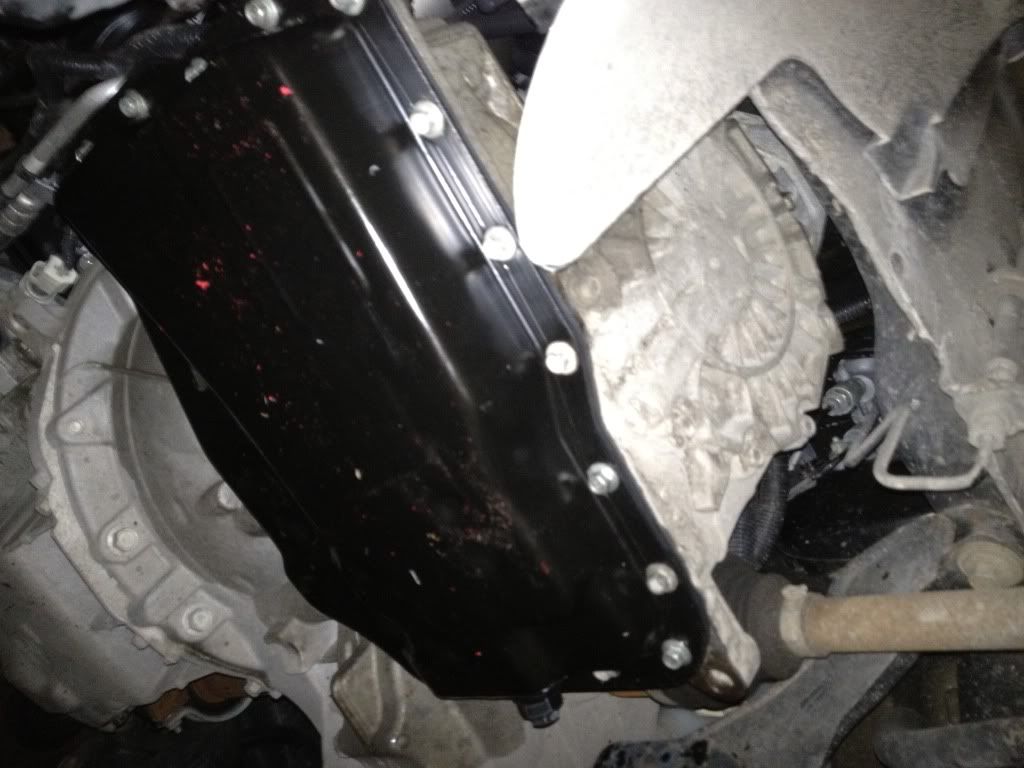 Pretty simple really. This new Mercon LV fluid is REALLY freaking hard to find.. and, I'm not sure whats up with this, but the stuff smells absolutely terrible. New or used. It just smells bad.
My next project that I wanted to do was the fuel filter. I picked up the filter when I was down at the parts store getting everything else. Climb under the car... and... What the hell? Where is the damn filter?
Look look look. Follow all the lines. Crawl all over the tank. Cannot find the thing. Finally start doing a little research..
Are you
g kidding me Ford? A "life-time" fuel filter? Are you kidding me? That's what the owners manual is telling me... and I can't find anything to say different. Looks like I'll ALSO be adding a fuel filter to the car.. It absolutely amazes me what corners a car company will cut to save a few bucks. They probably saved $3 a pan by not installing a drain plug from the factory in the transmission pan, and $10 by not installing a real fuel filter. Unbelievable and inexcusable.