Okay, so I cave-in easily to peer pressure.
I was under my car today and decided to take a couple of pics for those who can't find their IAC valve.
These pics are of a 2002 ZX3/Zetec with factory IAC, taken from the vantage point of lying on your back under the front end, as if you are replacing the oil filter (ie., driver's side is on your left). In all pics, the IAC is identified in
red
.
Here is the simplest view of the IAC in relation to other junk: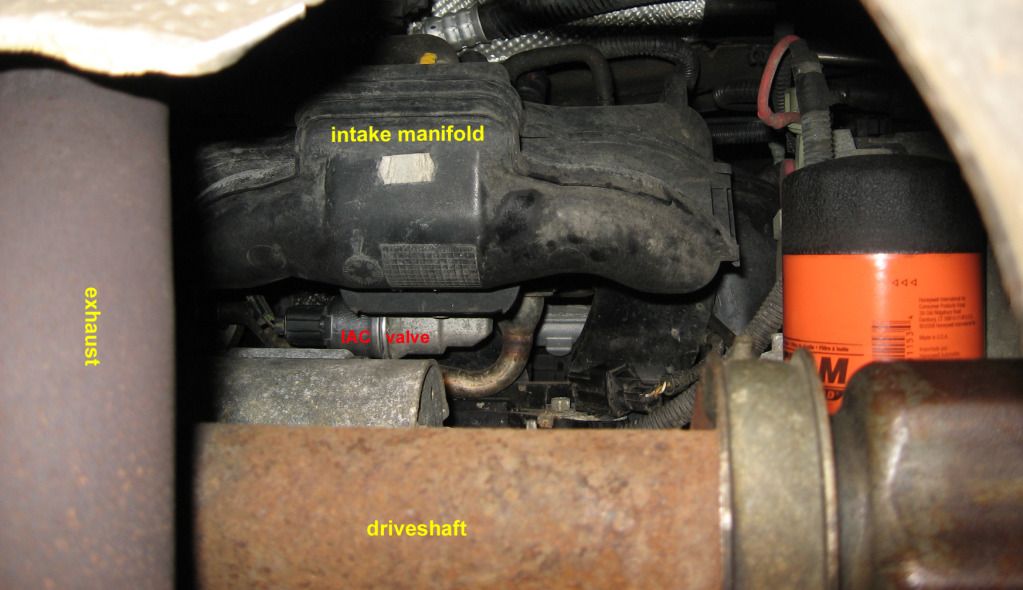 If you scoot over towards the driver's side a foot or so, here's the vantage point: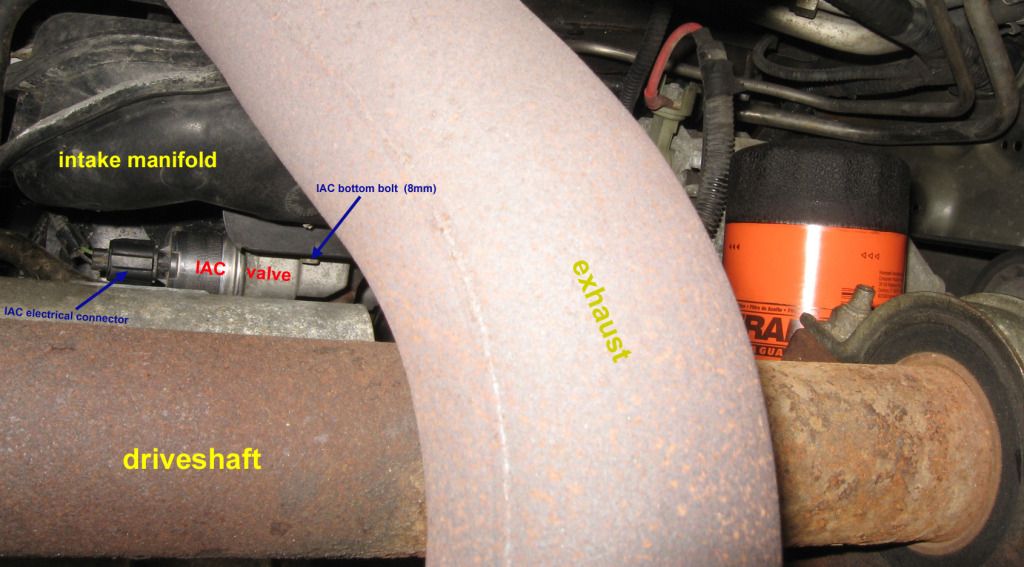 Here's a zoomed-in view of the previous pic for those of you with astigmatism: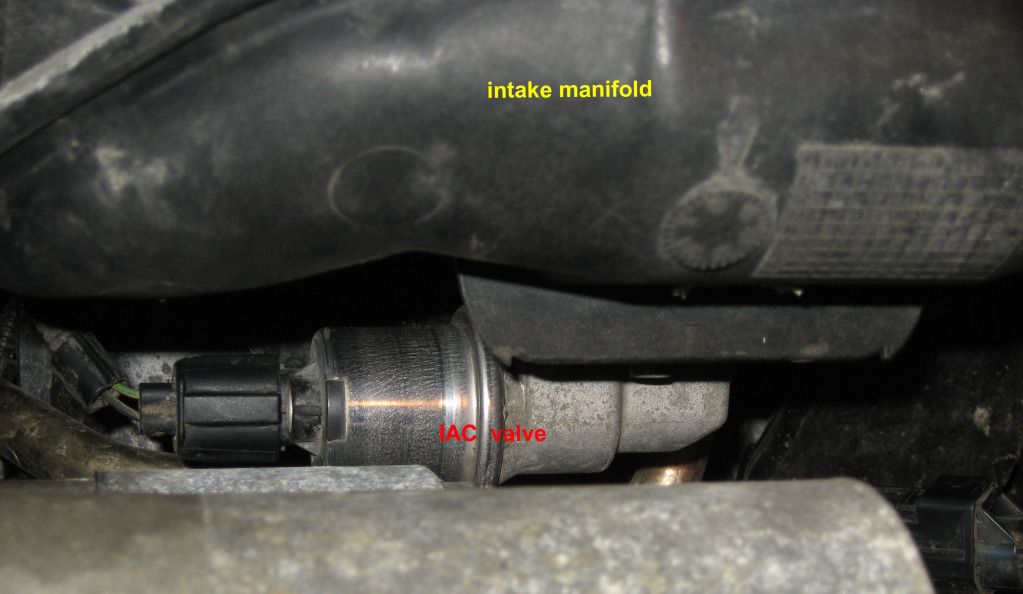 Here's a zoomed in, larger-than-life view of the IAC: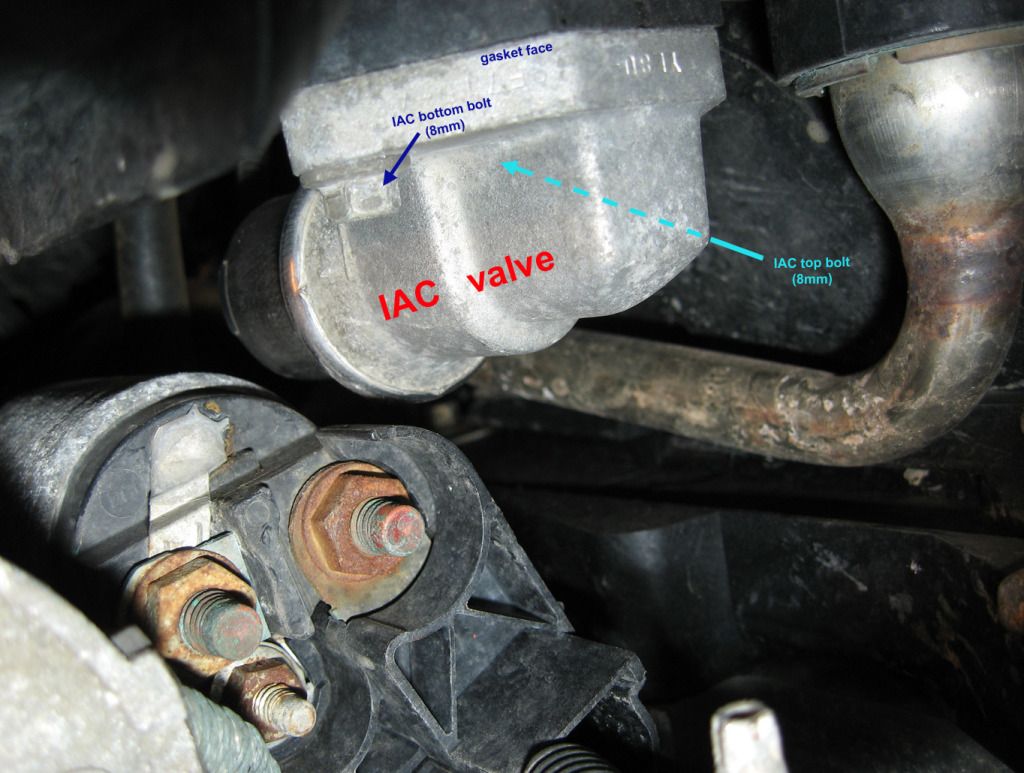 Good luck! And remember - without patience, IAC means "infuriating agonizing chore"!