"The plug" now inserts fine, as does the timing pin and the crank fully rotates right round with only the expected mechanical resistance.
I have spray engine cleaner [gunk] and engine [oil] flush fluid; also alcohol based electrical component cleaner that immediately evaporates. What is best to get rid of the swarf [iron filings] ~ what would you suggest please?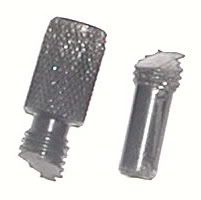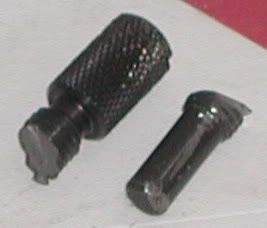 Looking straight up into the block from below: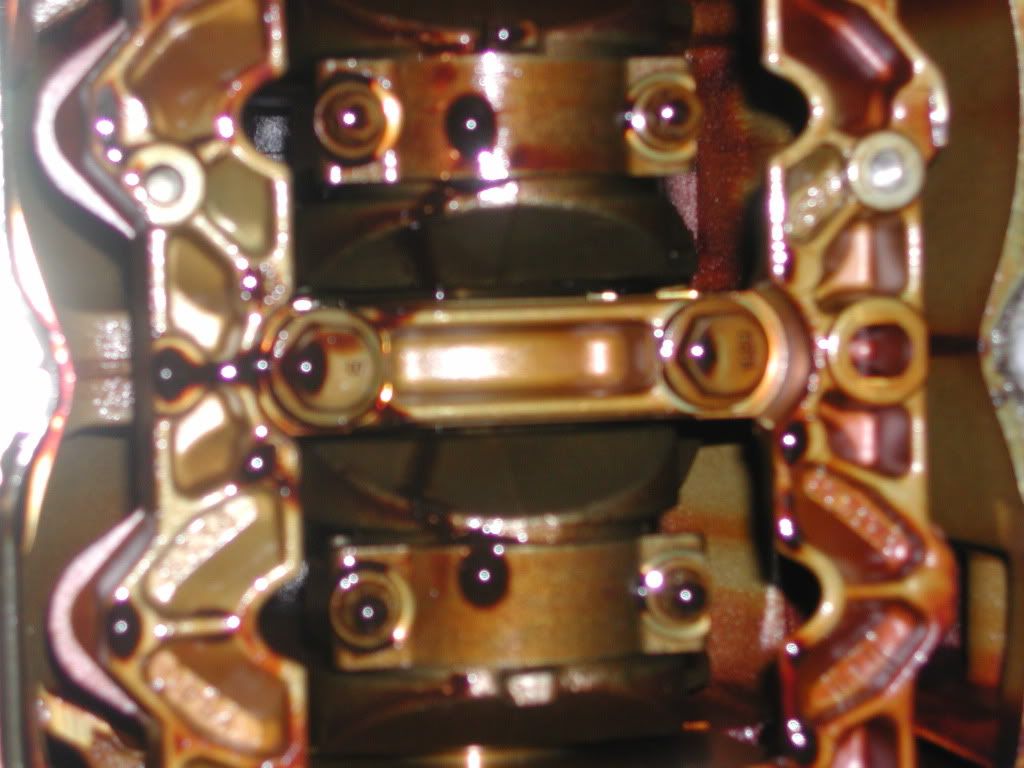 I put the timing pin back in and rotated the crank until it gently came up against the counterweight. [The screwdriver in cylinder 1 is at it's highest point]. There is some rotational latency/dwell (at TDC).
First piston counterweights at TDC position?
These marks are lined up, presumably for TDC? [ON - "P1"]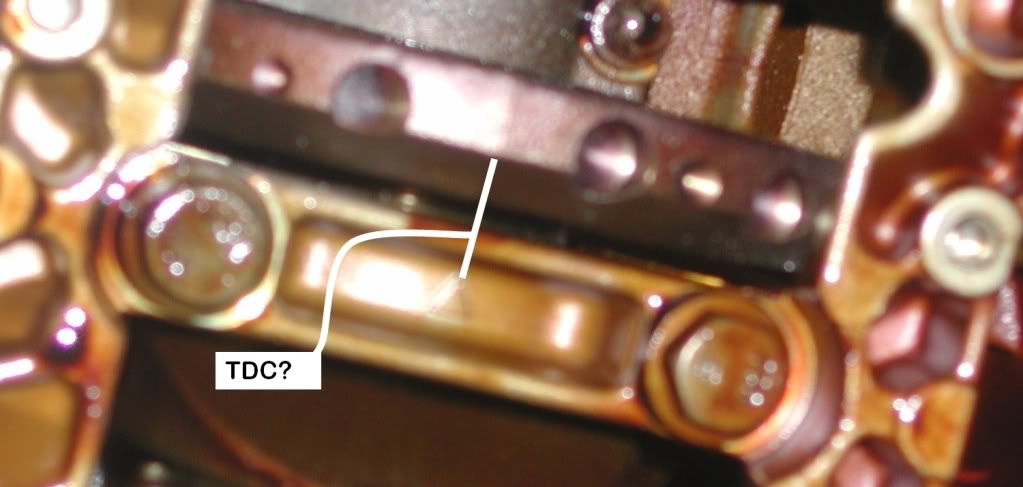 Cam Timing Diagram [not to scale]:
KEY:
dotted black line/black line = cam end SLOTS, [for 'bar' to enter].
circular black = camshaft ends.
blue = cylinder head.
red = timing bar.

This is a representation of how mine is currently positioned!
cheers!