OK, this might be obvious and simple to many, but for those of you that have not thought of this and spend alot of time under the hood tinkering or detailing, you might find this 5 minute mod useful.
Everyone knows that the stock hood prop does not keep the hood open far enough to have a lot of room to work near the firewall, and it's not well lit.
We also know that you can prop up a broomstick to open the hood further if you want.
But if you have ever had a temporary prop like this slip out when you were under the hood, either you or what your were working on ususally gets damaged. I have even seen holes get punched in hoods when they slam down on tools etc.
So IF you want to get more room/light under the hood, using the stock hood prop that is still secure and stable, drilling a 1/2" hole in the location shown below will do the trick.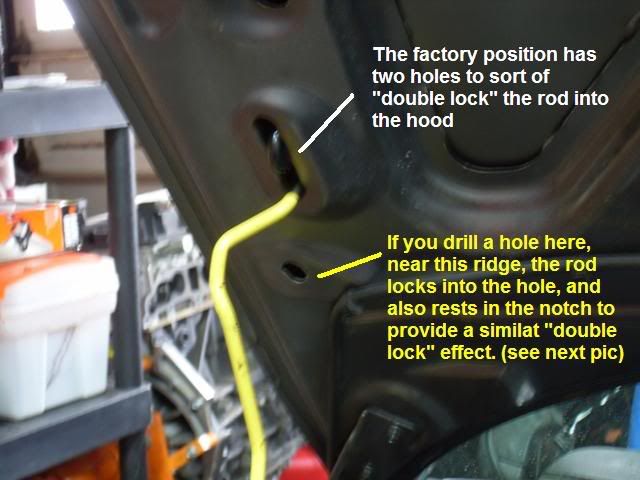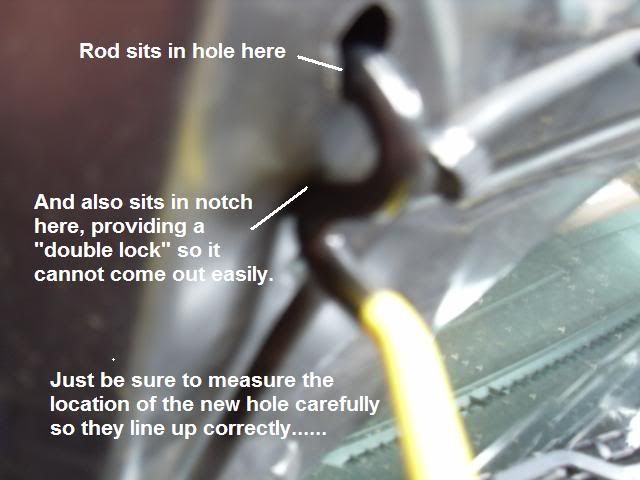 You just need to be careful that you do not drill too far into the exterior of the hood, and I would use touch up paint or similar to seal the metal edges of the new hole to prevent rusting. And if you want to add a little more detail if it's a show car, you can put a rubber or plastic grommet in the drilled hole after applying the touch up paint.