Inside of pump and sender assembly: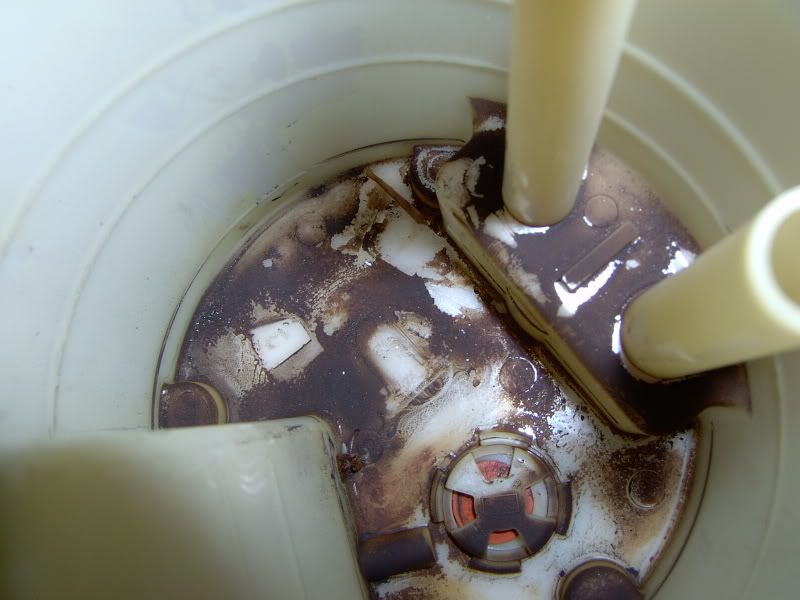 After I cleaned it with a Isopropyl Alcohol, a rag, q-tips, and other implements of destruction:
The terminals on the auto zone replacement pump are hard to read, but it needs to be wired as shown in this picture with the extra connector supplied with the pump: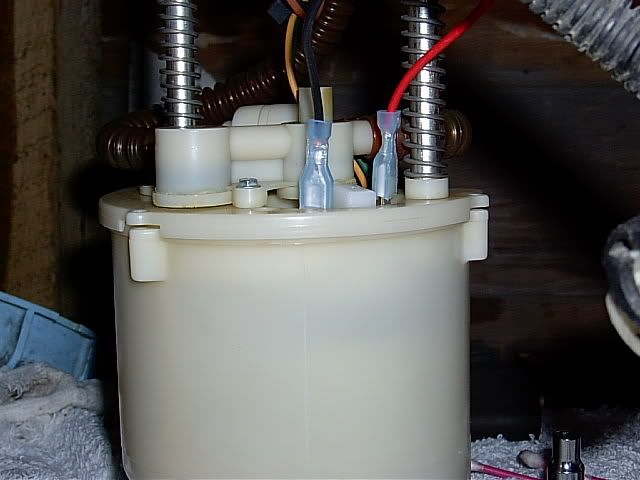 I used Isopropyl Alcohol, but ethanol would have been better. It's best to let the alcohol dry before putting the system back together, which should only take about 10 minutes. I also fully drained the fuel tank and wiped it clean with fresh gasoline. I refilled the tank with fresh gasoline to avoid introducing any contaminants back into the system with the new pump. As soon as I reconnected the battery and started the car, there was no check engine light. It's been running for almost a week with no trouble.
I blame Michigan roads for knocking that screen out and and allowing that nastiness in my fuel pump.