My '06 had slow retracting front seat belts.....I almost had to push the belt to get it to retract all the way. To repair this the book would tell you to disconnect the battery. But since I'm not actually unhooking any wires, or removing the retractor itself, I didn't do it.
Start by removing the trim pieces that cover the belt.....I had to remove four total. There are other how-to's describing this. It's fairly easy. Get it to the point of this first picture.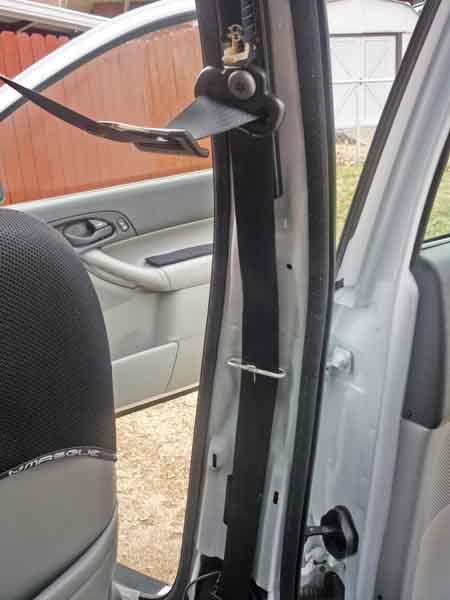 The problem was gunk/crap build-up on the center belt loop...visible in this photo...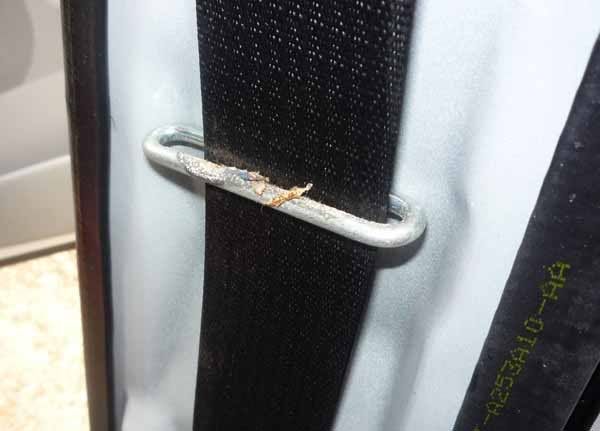 That loop comes off the body easily by hand, and then comes off the belt. I had to scrape and use #400 sandpaper to get the thing clean.
I gave a light spray with a dry silicone, then put it back on.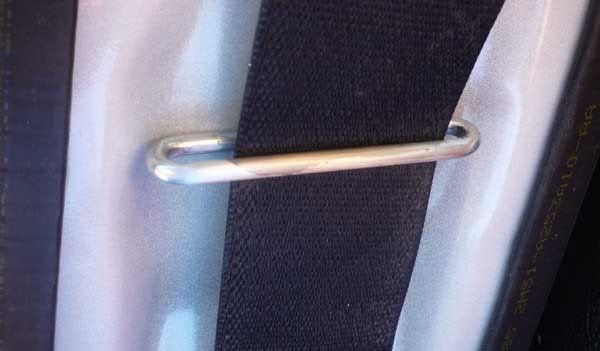 The upper belt loop is plastic, and cannot be removed from the belt. Mine was fairly clean. But I carefully cleaned it with a mild solvent. Be careful not to get the belt dirty.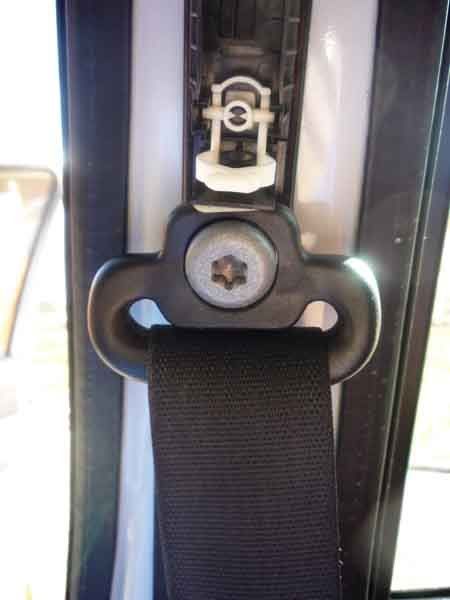 So there you go.....the belt now pulls itself back in without any help, like it was new.