I happened to like the knob the last owner put in the car so I didn't want to make any major changes other than disabling the lockout, so I thought I'd share what I did as an alternative.
1. Remove the side "braces" that allow the lockout to move up and down.
2. Run a zip tie through the end of the "braces" and loop/tie underneath the lockout.
3. Trim the end of the zip tie and you're good to go.
Loops removed from the plastic lockout block.
Zip tie the lockout block up and out of the way. Only need to clear a 1/4" or so.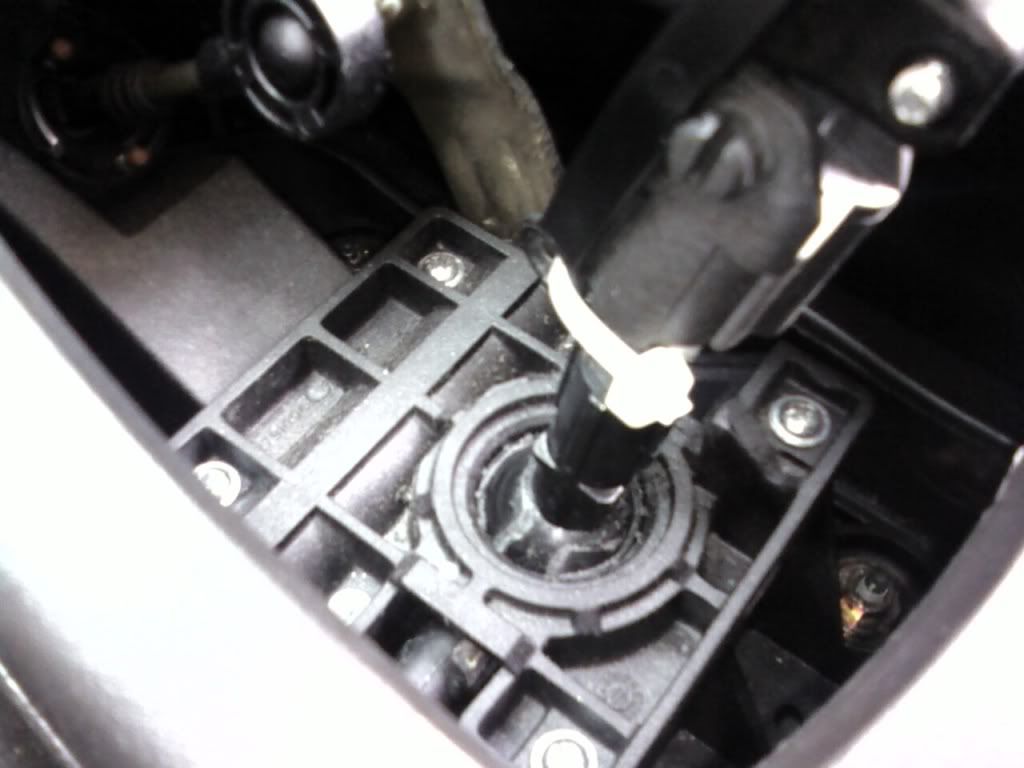 Finished and works great. Want it back to stock? Break out the wire cutters, snip the zip tie and pop the braces back onto the lockout.