bump, cuz this thread helped alot.
just did my regular SVT seat.
i can confirm having to remove the hog rings. instead of getting replacement rings and the hog ring too, i just used zap straps as a replacement.
this is the part i got from Steve at Tousley
3S4Z-14D696-CA for about $25.
now, it worked, but it wasnt perfect. the old part may have been discontinued. anyways i had to cut my own holes thru the fabric to get the hog rings to hold. the existing holes were in the wrong spot. the pictures show the thermostat and wire are in the wrong spot, so to get the wire to match the hole in the seat foam, the pad had to shift up.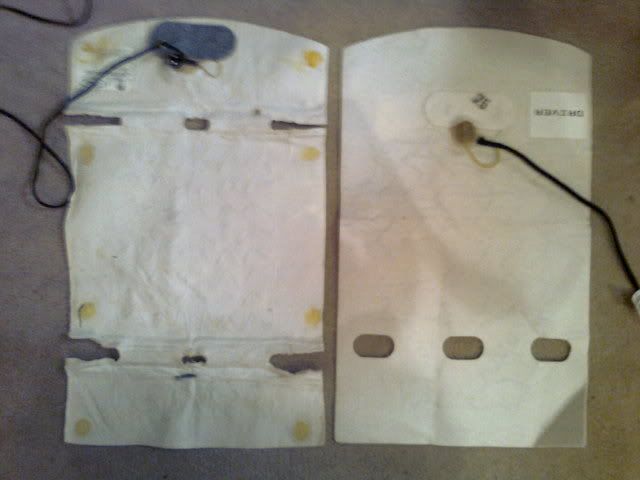 this one shows where i cut the new holes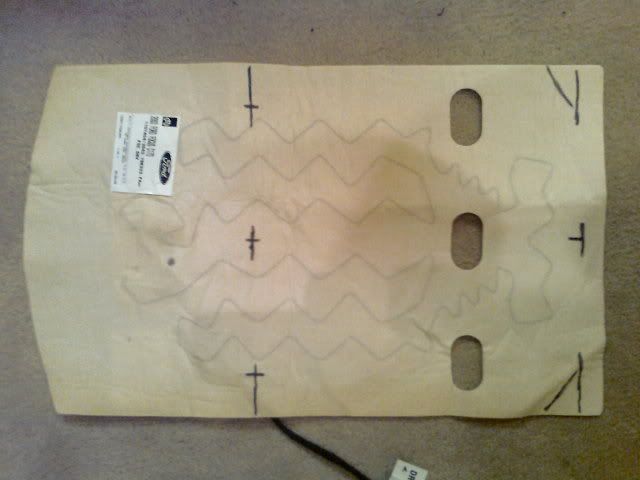 and, the plug at the end didnt fit, but i was able to disassemble it enough to get the pins out and put the pins in the old plug.
also, i used a little bit of 1 minute epoxy to glue down the edges of the heating pad to keep it from shifting during use.
all in all, only took a few hours, and wasnt too hard.