Well. I'm back and I'm still dealing with the leak. The new seal did work but it to gave out. The problem isn't oil, the problem is the way the housing seals! Its the worse sealing design I've seen.
Here is where I'm at with this problem.
I took a good housing,
cleaned it real good,
filled in the groove for the seal with 5 min Epoxy,
Sanded it down on a FLAT surface,
Cut a gasket from gasket paper to fit,
Pre glued it to the housing with weather stripping adhesive,
I clamped it to a piece of flat steel with a bar clamp to flatten out the adhesive and remove any spaces or gaps between the gasket and the housing.
I left it clamped over night to completely dry.
Right now the housing on the car isn't leaking, but its the doorman so I'm figuring it will start before long. When it does my plan is to install the housing with the pre-installed gasket and use the weather stripping adhesive to bond it to the head and let it set for 24hours before adding any coolant or running it.
I have pictures of the process, but I don't use any online picture hosting services and I don't see any other way to post pictures here?
(Okay, here is the first time for me to use Photobucket. hope it works.)
The finished project turned out really well, with plenty of sealing surface.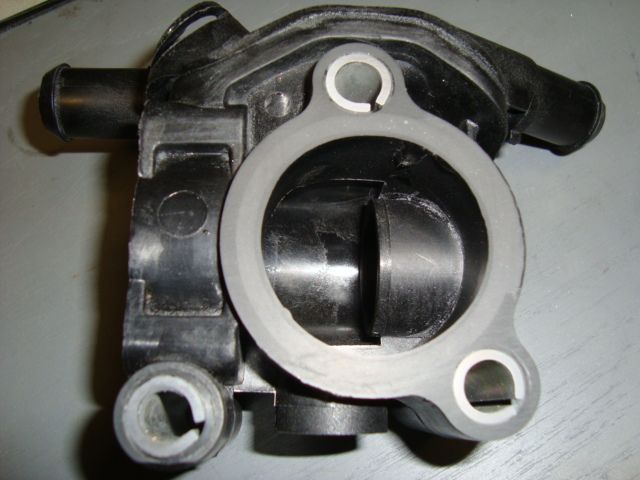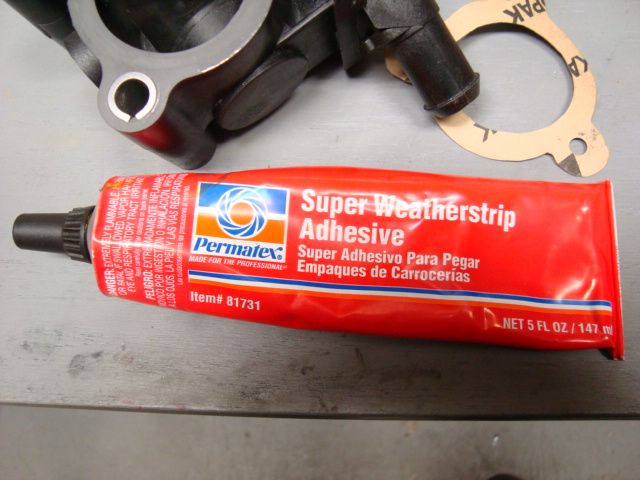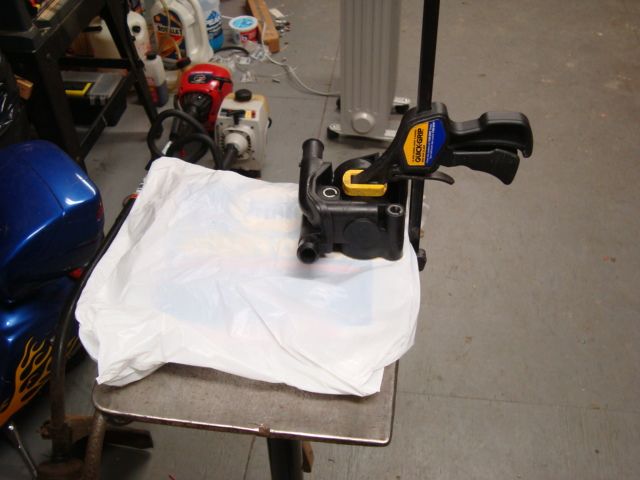 Mark