Thats what it was.
i also found this post that really helped too.
What is wrong with my Air-Conditioning
You will need:
A. The new resistor pack.
B. An 8mm socket and suitable handle.
C. A flashlight (optional).
Step by step:
1. Open the glovebox, and empty it.
2. Squeeze the sides of the glovebox and drop it down.
3. Locate the resistor pack just to the left of the blower.
4. Squeeze the tab on the connector to the resistor pack and remove connector.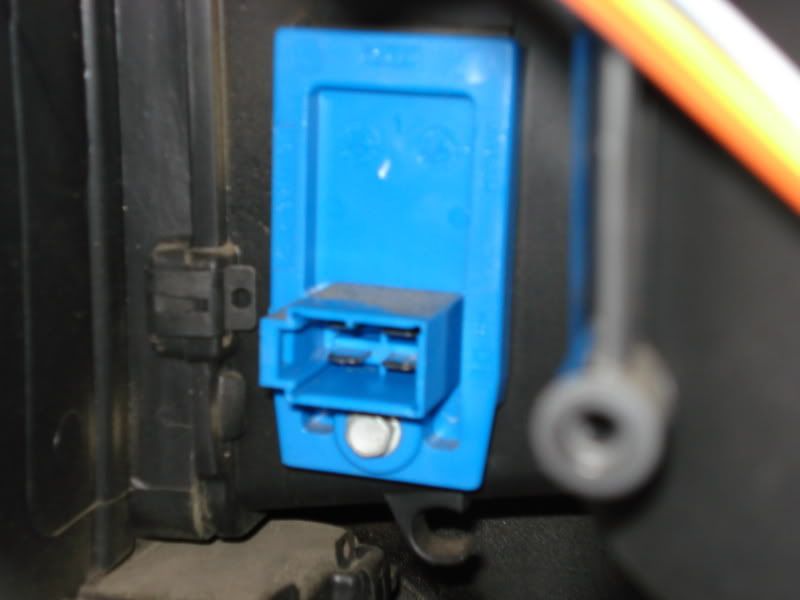 5. Remove the 8mm hex-head screw holding the resistor pack. Once loosened, it can be unscrewed by hand (don't drop the screw!). I found it easier to come from the bottom of the glovebox. Just pull the carpet/liner to the side from the left corner near the floor vents.
6. Lift the resistor pack from the bottom, it swings up and out.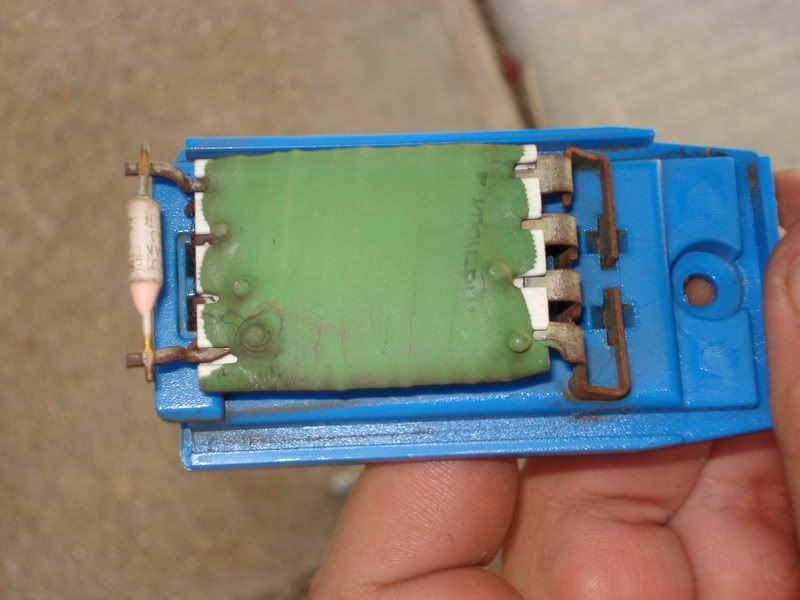 Installation is the reverse of removal. Don't overtighten that screw!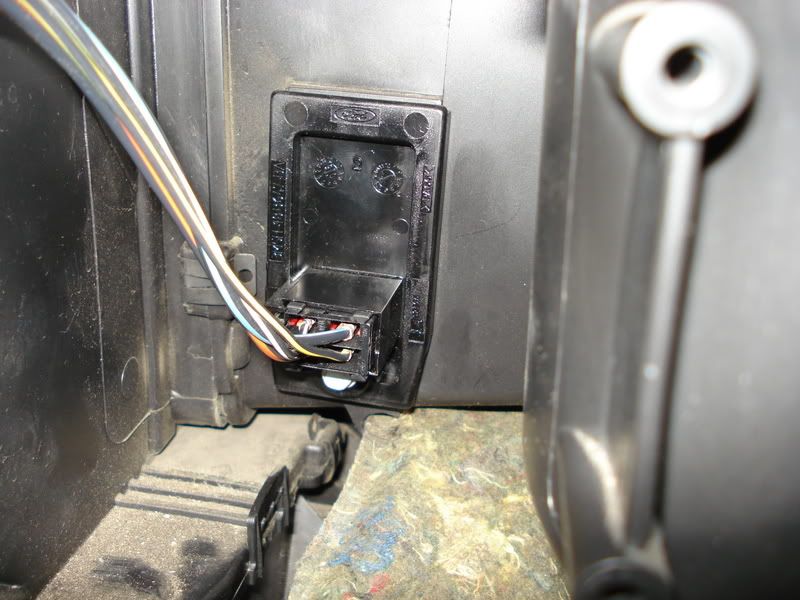 Took me all of 30 min to do including the drive to the dealership to get the part and to take pictures while changing the part.
Now I just need to figure out what these wires are for.