Well, after a few years of screwing around and not finishing the car, I finally went to Tom and got the car tuned. This was on 93 octane...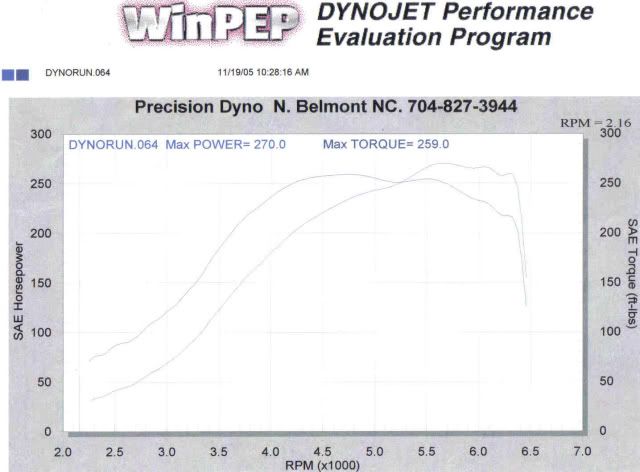 The dip at 5300 was later resolved, but I have yet scan that dyno. I have some videos that I have yet to upload, which I'll get to later tonight.
Mods:
FOCUS-POWER TURBO KIT
FC 8.2:1 pistons
Eagle Rods
Mildly Ported/polished head
Crower Valvetrain
Quaife
CM stage IV
and some other misc crap
Tom seems to think that the turbo I have isnt one of his that he uses in the kit (I got the kit second hand) So power levels with this turbo are pretty much maxed out. I'll soon be switching to larger turbo and return fuel system so I can make at least 350 on 93 octane. But for now, I'm happy with the power levels.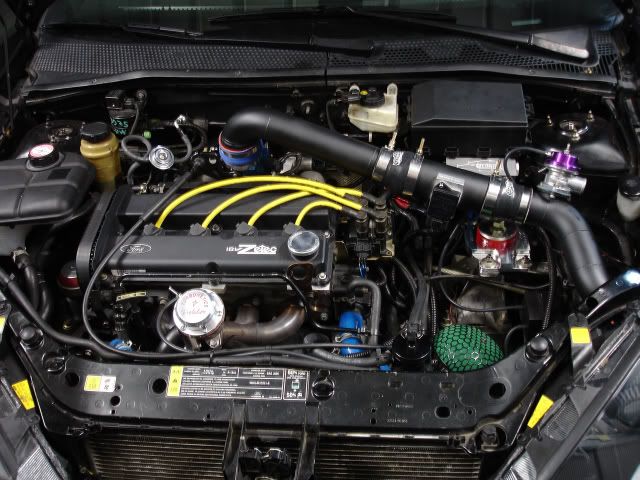 EDIT FOR VIDEO LINK...
http://members.aol.com/tobyboom/my270WHPDyno.mpg
(its slow so if someone else wants to host it, please be my guest)